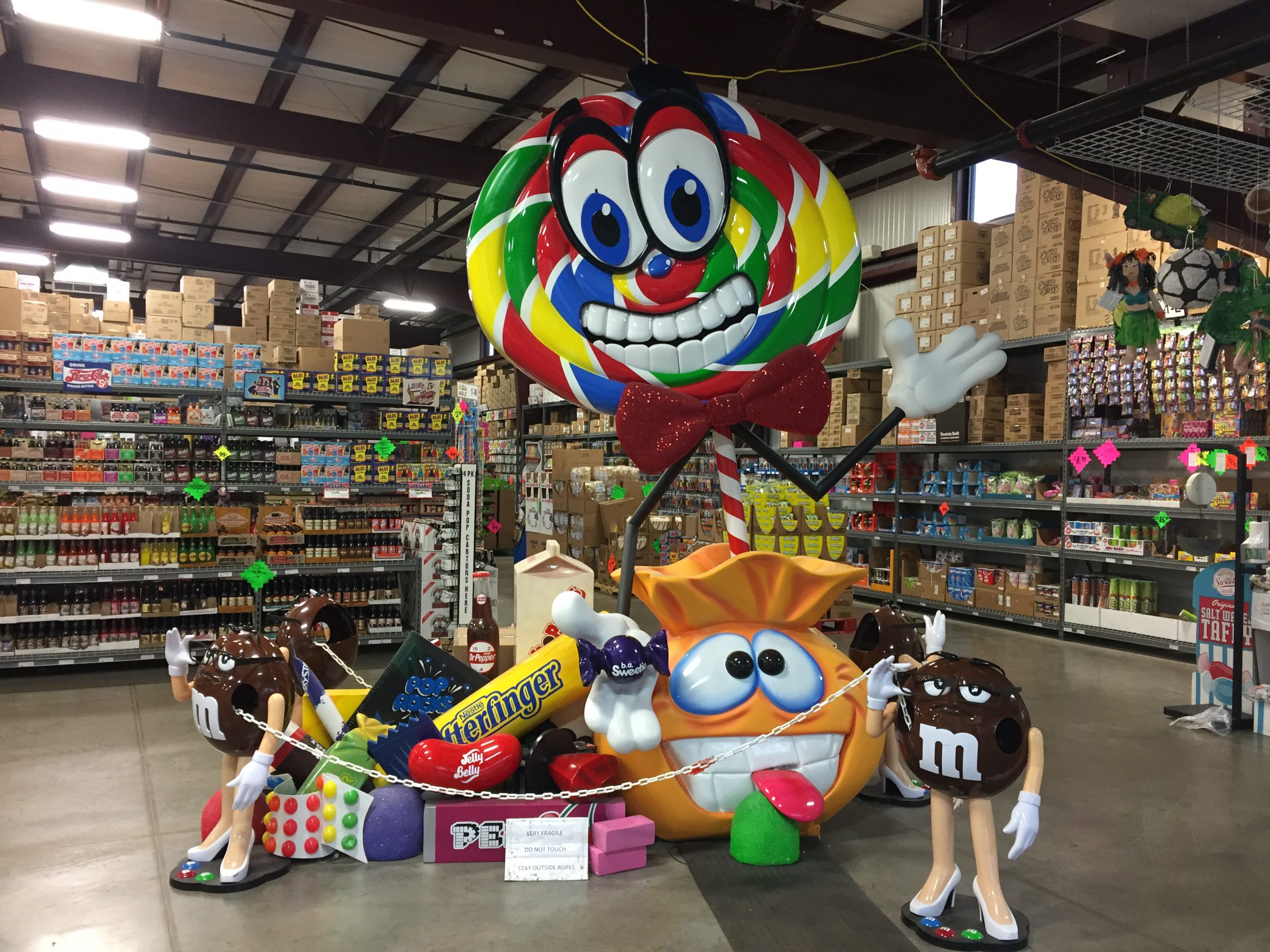 NEOSI is proud to announce that BA Sweetie will stay on with us this fall as one of our premier sponsors for High School Football. 
Have a sweet tooth? Crave some of the candy that you haven't had or even seen since your childhood? Then look no further then BA Sweetie at 6770 Brookpark Road | Cleveland, Ohio 44129
They can be reached by phone at 216-739-2244 and have the In-store Hours: of Mon-Sat: 10am-8pm | Sun: 11am-5pm
They have nearly 800 bulk bins of candy starting at just $2.99 per pound. They have over 17,000 pounds of gourmet Jelly Belly Jelly Beans. They have several hundreds of candies for 25 cents as well.
They truly are a feel-good store with something for everyone that will help you rediscover your youth and sweet tooth merely seconds after walking in.
Things have gotten even better now as they have expanded from just candy and have a special treat for Northeast Ohio with their full-service Ice Cream and Soda Shop. 
It features Sweeties Signature homemade ice cream made in their own kitchen right on the premises. 36 Flavors made with the freshest local ingredients available. Sweeties Signature whipped cream. Made on premises daily with the finest cream and a touch of MAGIC!
It features Sweeties Signature waffle cones which will are made on the premise daily. Sweeties Signature chocolate syrup with their own recipe…silky smooth rich chocolate. Sweeties Signature hot fudge using their own recipe…yummy.
Sweeties Signature premium nut topping with their own special blend of locally roasted pecans and almonds. Sweeties Soda Shoppe soda featuring 10 delicious flavors of our own pure cane sugar soda pop served in glass bottles (the way it should be)….no corn syrup fountain here!
Soft serve custard available in Chocolate, Vanilla, or twist them. 200 flavors of pure cane sugar pops served in glass bottles for your floats.  Menu includes Cake, Sugar, or Waffle Cones, Small, Medium, Large cups, Sundaes, Parfaits, Syclones, Shakes, Malts, Smoothies, Soda's, and Kiddie items.
Not only is the ice cream, soda and candy great, but so is the layout. It has seating for over 150 guests plus a private party room for an additional 50 guests  Another feature is the open kitchen concept…Watch the magic happen! It is complete with community seating layout for large groups
So make sure you eat all your veggies and clean your plate at dinner, because the talented staff at BA Sweetie is ready to serve up desert!
You can visit their website today at http://www.sweetiescandy.com/

NEO Sports Insiders Newsletter
Sign up to receive our NEOSI newsletter, and keep up to date with all the latest Cleveland sports news.