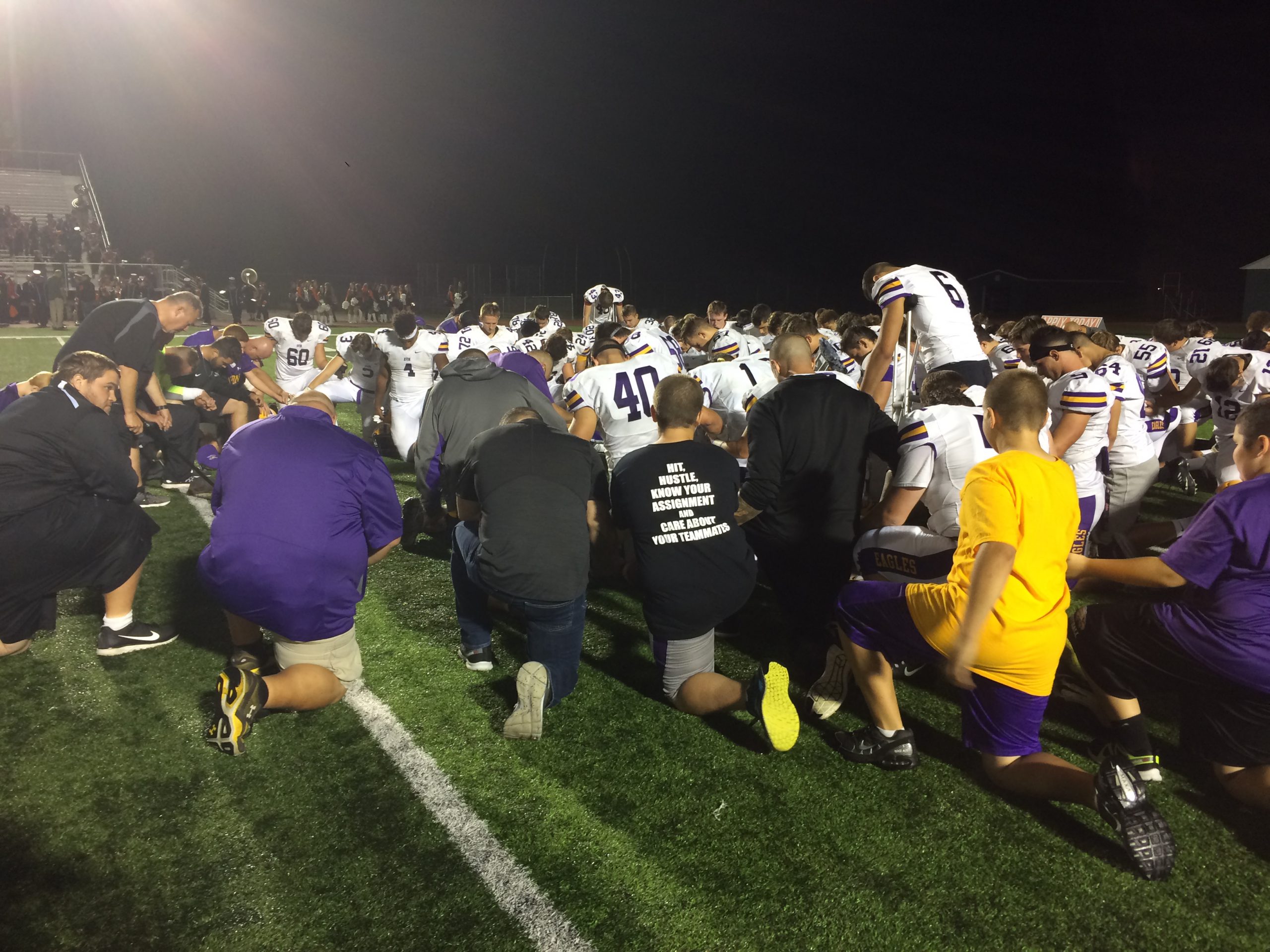 Westlake, Ohio – The Avon Eagles have defeated the North Olmsted Eagles in a blowout, the final score was 51-14.
Avon scored first on the first play of the game as Ryan Malloy connected with Chris Mullins for a 73 yard touchdown.
After another touchdown pass from Malloy, Avon was looking to take a three score lead.
Nate Eyerman from North Olmsted intercepted a pass from Malloy to give North Olmsted good field position.
Darren Anders who had four sacks on the night capped off the North Olmsted drive with an 18 yard touchdown carry to cut the lead to 13-7.
But Avon responded with another long touchdown pass to take a 20-7 lead.
North Olmsted would score for their last time from a 20 yard touchdown run by Sean Conroy with 10:58 left in the second quarter to bring the score to 20-13 in favor of Avon.
That was the last time the game would be close.
On the next drive Malloy capped off a long drive with a 20 yard touchdown run featuring an impressive spin move from the junior.
Malloy ended the first half with another touchdown run, this time from three yards out.
He finished with 262 yards going 11-15 passing with three touchdowns and two rushing touchdowns.
"We knew offensively we had to get it going a little bit and I wanted to get the ball and sling it down the field," Malloy said.
"Our recievers all week have been really working on their routes, our line all week looked good on their protections.
"My recievers made plays when I put the ball in their hands and my line gave me enough time to make the throws."
"We did everything Coach told us to do and we stuck to our gameplans and every day we ran, and worked hard, and competed against eachother."
Avon had a commanding 37-14 lead at the end of the first half.
North Olmsted started off the second half with a four and out.
Avon's first drive resulted in yet another touchdown run, this time from Tony Eberhardt from 16 yards out.
Avon scored for their final time with 4:10 remaining in the game making the score 51-14 in favor of Avon.
North Olmsted (2-2) will play Westlake (0-4) next Friday in a game North Olmsted should win.
Avon (4-0) will play Midview (4-0) in a game that will likely determine the winner of the SWC.
"We will be ready when it is time to play them (Midview), we need to have a good week of practice and we'll see how it goes." Malloy said about facing the Middies.
Midview and Avon are the teams to beat and they will play in what should be one of the areas best games a week from today.

NEO Sports Insiders Newsletter
Sign up to receive our NEOSI newsletter, and keep up to date with all the latest Cleveland sports news.