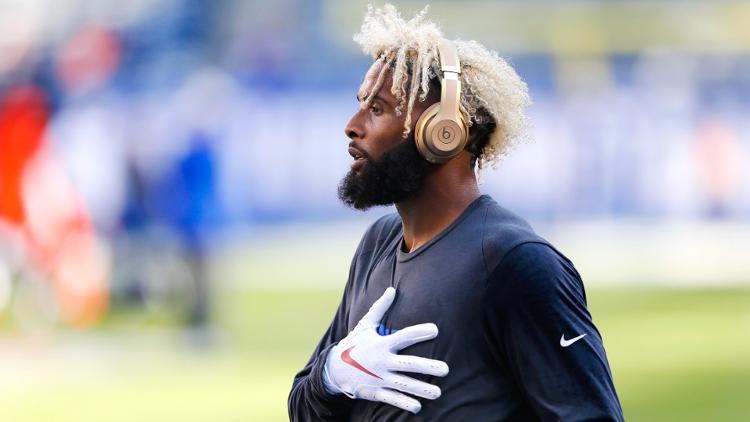 Browns fans were giddy last night following along on twitter as various players from the team were teasing a possible 'big move' by the team which fans hoped meant that Giants wide out Odell Beckham Jr., might be coming to town.
The Giants and Browns did make a deal on Friday, but Beckham wasn't involved, as the Browns acquired pass rusher Olivier Vernon for guard Kevin Zeitler.
Now with free agency a few days away, there's more rumblings that Beckham might be back on the market, and once again Browns fans are wondering if there's anyway a deal for the star wide out can get done.
The Giants are still involved in trade discussions with Odell Beckham Jr., according to a source. One of the league's best wide receivers remains on the market.

— Jeff Howe (@jeffphowe) March 11, 2019
While the Browns and Beckham have been linked for awhile, there's going to be a number of teams that are going to be in the mix for Beckham (the 49'ers are a team that would love to grab him), the question is can the Browns pull it off, or will the price be too high for them to make a deal for the 26-year-old?