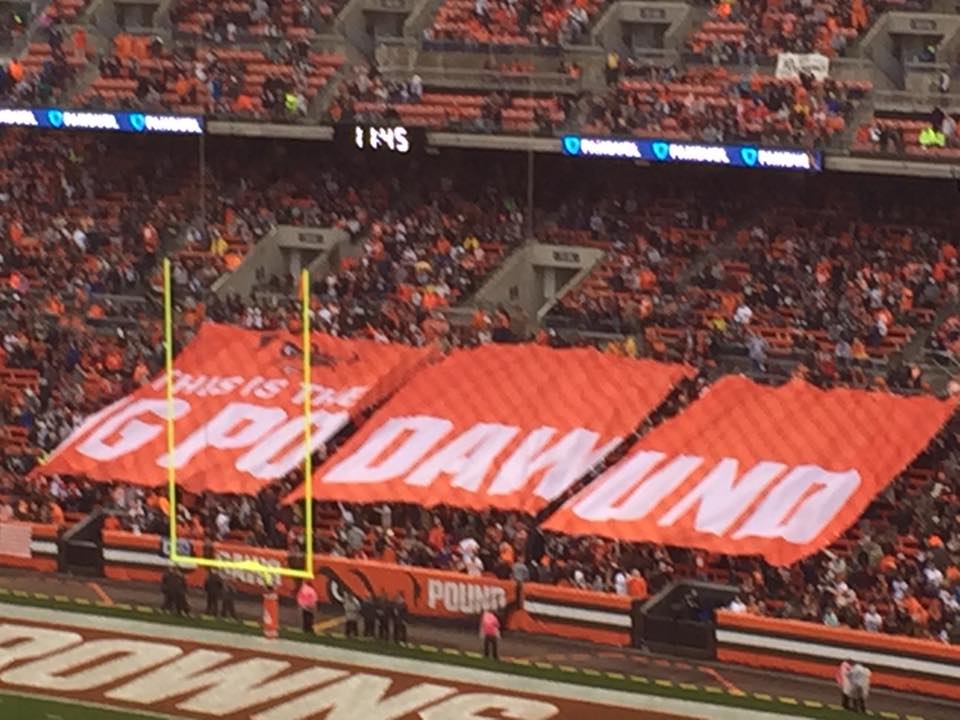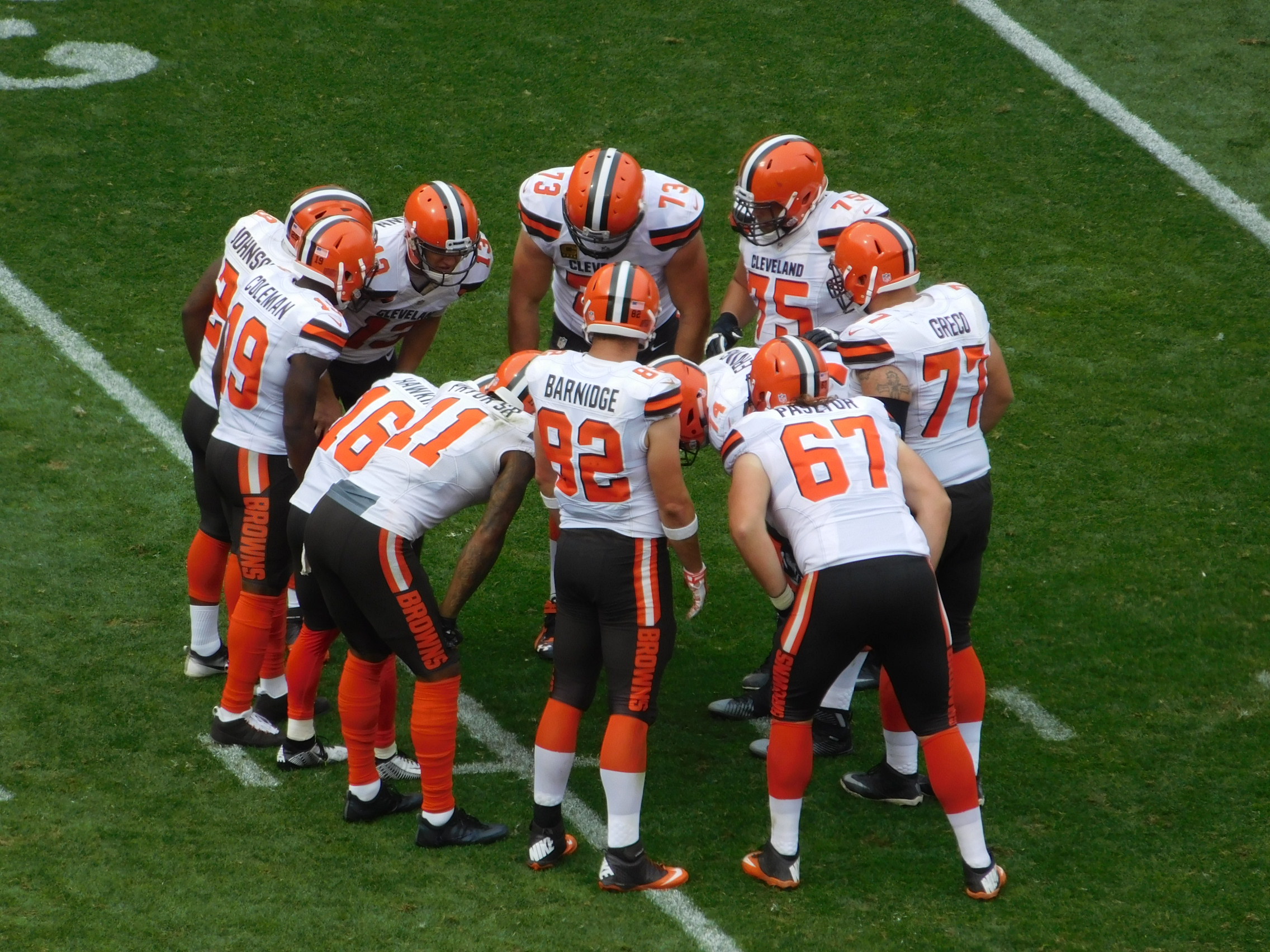 1) FAMILY
When I say family, it is split between two meanings. To me, not very many people just wake up one morning and decide they want to root for the Cleveland Browns. I would say 99% of Browns fans would say their being a fan was passed down to them from their Dad or their Mom, or someone in their family. For me it was my Dad. I remember watching games with him and still being too young to understand what the heck he was watching, but still helped him celebrate the highs and lows of each Sunday game with him.
Once I did understand the game, we started going to three or four home games a year which really cemented me being a die hard Browns fan like my Dad. Our dream was to celebrate a Browns Super Bowl together, but that of course never came to fruition, and unfortunately my Dad passed away in 2011, so we will never get to celebrate together.
However, now I have a son and raised him to be a Browns fan just like my dad did, and I also have an awesome Father in Law, and now it is my dream to celebrate a Super Bowl with my son and my second Dad, knowing that my Dad will be celebrating right by our side.
The second meaning of family is that to me, and I am sure to you also, the Browns are like family to me. Just like family, they don't make you happy 100% of the time, they drive you crazy almost 100% of the time, but you love them and want to see them succeed.
I remember during the playoff run in the mid to late 80′s, when the Browns lost, it felt like someone punched me in the gut, and make that next Monday even harder to get through.
That was because the Browns won more games than they lost in 1986, 87, 88, and 89, so losses were something we weren't used to seeing like we are today. I hope someday soon to watch my Browns family go through the same stretch of winning records the teams in the 80′s went on. The players deserve it, and we fans deserve it also!

NEO Sports Insiders Newsletter
Sign up to receive our NEOSI newsletter, and keep up to date with all the latest Cleveland sports news.