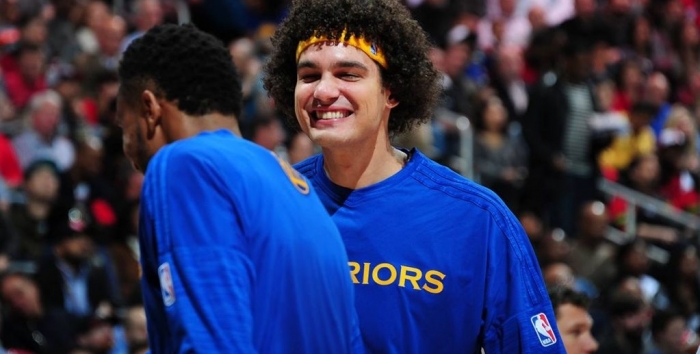 Former-Cavalier and present-day Golden State Warrior Anderson Varejao returns to Cleveland for Game 3 of the NBA Finals.
It's Varejao's first game back in Cleveland since being traded by the Cavaliers on February 19. Three days later, he agreed to a deal with the team's arch-rival, the Warriors.
Varejao spent the first 12 seasons of his NBA career in Cleveland, taking part in the 2007 Finals with LeBron James, staying through thick and thin in the years after LeBron left, and was one of the leaders of the team, a fan favorite, and in some ways the heart and soul of the team even during the rough years.
The Brazilian was hampered due to injury for much of his career, playing in just 81 games between 2010 and 2013. He has not seen much playing time in recent years, even when healthy, playing less than ten minutes per game in 2015-2016.
When Varejao was traded, many fans and even LeBron himself expressed that it was a painful situation. Some felt the Cavs disrespected Varejao for not appreciating his dedication to Cleveland.
It will be interesting to see how the crowd reacts when he steps on the floor at Quicken Loans Arena. Will Cleveland fans show the "Wild Thing" love and appreciation for his years of loyalty? Or will Cleveland boo him for joining "the enemy?"
Of course there are far more important ramifications at stake tonight in Game 3, but the story of Varejao is just one of many interesting aspects to watch for on Wednesday night in Cleveland.
What do you think? Should Cavs fans cheer or boo Varejao?
Should Cavs fans cheer or boo Anderson Varejao tonight?

— NEO Sports Insiders (@NEOSportsInside) June 8, 2016