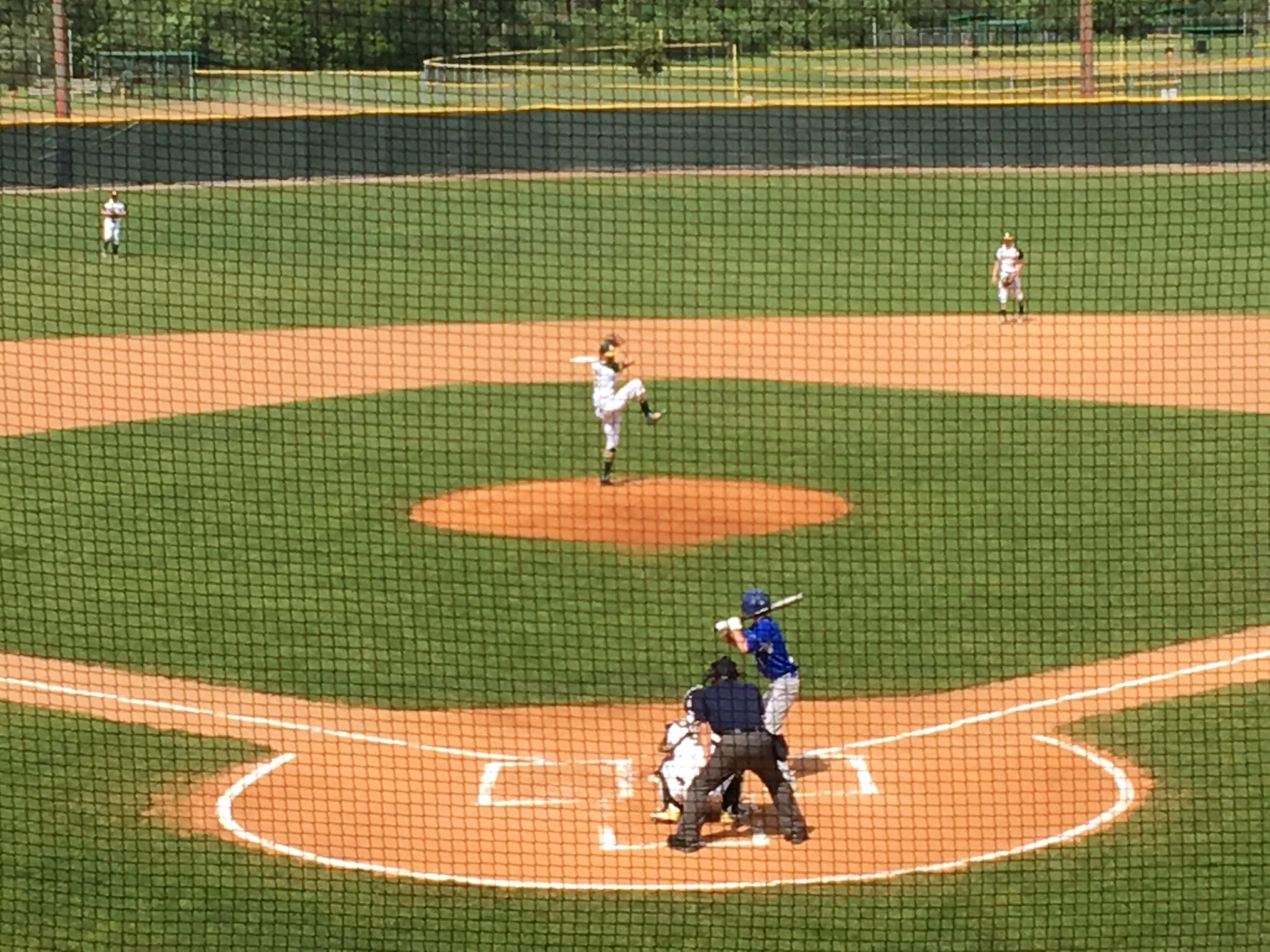 The Amherst Comets will have a chance to defend their district title on Thursday.
Amherst topped Southwestern Conference opponent Midview in the district semifinals at the Lorain Pipe Yard 4-0 behind another stellar performance from starting pitcher Evan Shawver (4-3).
Shawver's 13-strikeout no-hitter was good for his fourth win of the year. He also broke Amherst's single season strikeout record, which has stood at 88 since 1973. Shawver now has 92 strikeouts in 2017.
"Anytime Evan's on the mound you really don't worry about his makeup, because he's a bulldog," Amherst head coach Matt Rositano said.
"When he comes out and throws like he did today, teams have a hard time stringing hits together."
Amherst has one of the strongest bullpens in the area, and perhaps the most remarkable thing?
"Xavier Moore has a chance to break the same record [that Shawver broke] tomorrow," Rositano said after the win.
The starting pitcher trio of Shawver, Moore (8-1) and Brian D'Andrea (7-0) has been unstoppable all year for the Comets. At the beginning of the season, Rositano said Amherst would "go as far as those three take us." If that's the case, all signs point to a deep run into the postseason.
Wednesday marked Shawver's second straight postseason start and win. One of the most remarkable things about Shawver, a Nebraska recruit, is how humble he is. He always credits his catcher, Hunter Cassidy, and coaches for his performances ("they're the ones who call my pitches," he said).
On Wednesday he didn't even know he had a no-hitter going until after the game was over.
"I thought in the first inning I gave up a hit or something, so I never knew until they told me," Shawver said following the win.
In fact, if it weren't for two walks in the first and second innings, Shawver would have thrown a perfect game.
While Shawver took care of business on the mound, the Comets got off to a quick start on offense as well.
In the first inning, Shawver recorded a single to get the bats going. He would be the first to score for the Comets off of a single from Moore.
In the next at-bat, Midview pitcher Derek Dulemba tried to pick-off Moore at first base, but would overthrow first baseman Owen Hawke.
The error plated Amherst's Kyle Mantin, who recorded two hits in three at-bats. Mantin also scored in the third inning following a sacrifice fly from Chad Jones to make the score 3-0.
The final run of the game came in the fourth inning as Cassidy scored off of an RBI double from Jeremy Smith, who ended the evening going two for two from the plate.
Amherst essentially followed their game plan to a T. In games where Shawver has pitched this season the Comets have struggled at times to get run support, and that was one of the focuses during practice over the past week.
"That's one of the things we harped on Sunday, Monday and Tuesday at practice, was if we can get our pitching staff four runs, we're going to be really tough to beat, if we can score first we're going to be really tough to beat," Rositano said.
Behind Shawver's performance, Midview's season ended with a 15-9 record.
"Shawver came in, threw strikes, spotted his off-speed pitches, and we couldn't do anything with it," Midview head coach Scott Ratica said.
"Not the outcome we wanted, but I was proud of the way we played."
Amherst will play Avon in the district finals game tomorrow at 5:00 p.m. in Lorain.