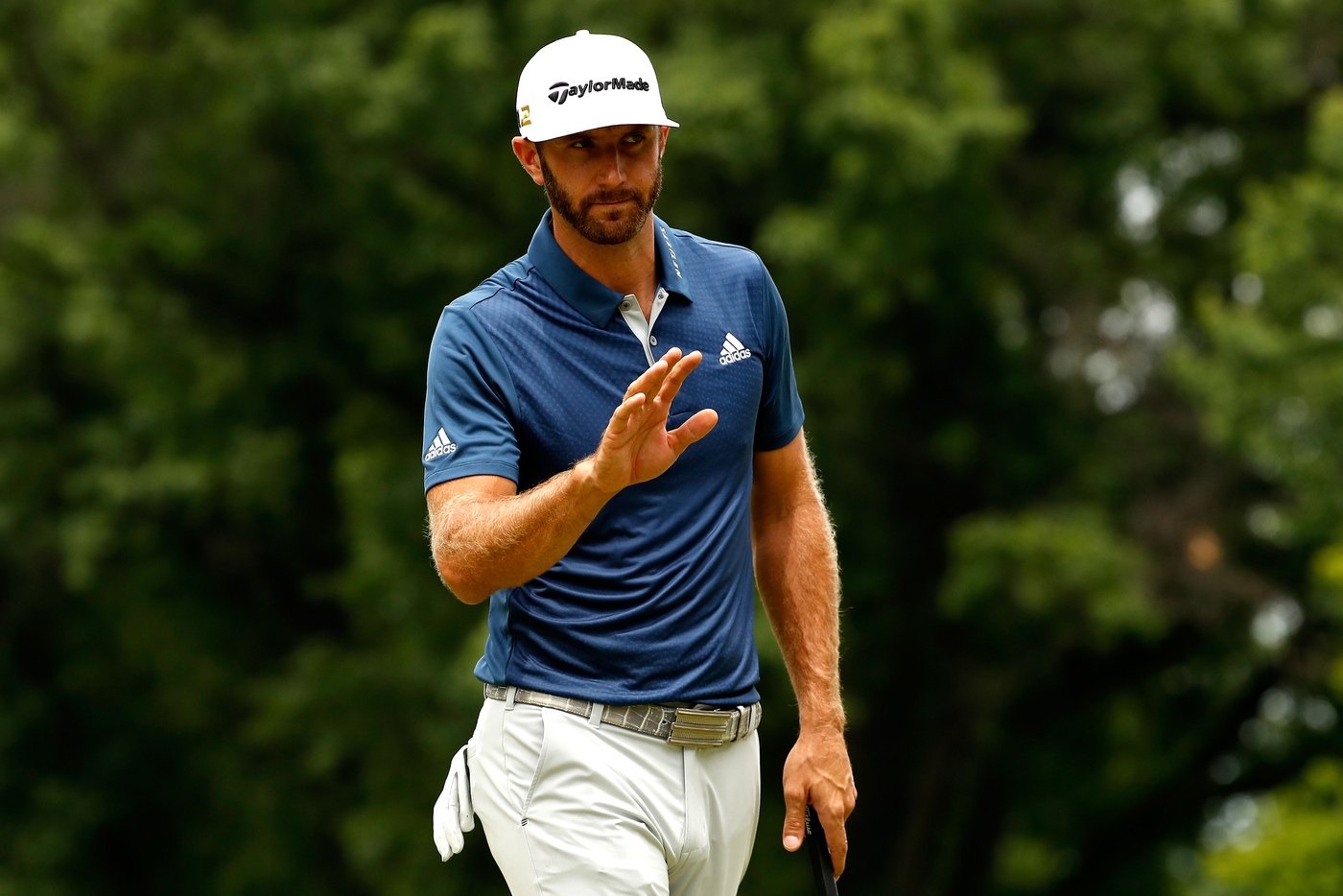 Firestone CC South Course is characterized by long, narrow fairways, thick rough, and high-risk, high-reward pin locations that can take a players confidence and momentum away at the snap of your fingers.
If you had to scramble for most of the tournament, you were not going to score well. Dustin Johnson is proving to be not only one of the longest players on the Tour, he is also being recognized as one of the most accurate players in terms of proximity with his approach shots.
If you combine all that into one round, you might find yourself winning more often than not….and with this course, being a good scrambler was not going to get you very far.
Jason Day went into the final round of the Bridgestone Invitational tied for the lead and got off to a quick, positive start to the round with an eagle on the 2nd hole which would give him a two shot lead.
The rest of the round would be pretty standard until the final four holes. Day would finish the final four holes bogey, double-bogey, par, bogey, which would in-turn give the tournament to Dustin Johnson who was fresh off his U.S. Open win just two weeks ago.
Jason Day and Jordan Spieth would finish tied for 3rd at 3 under par, Scott Piercy finished 2nd at 5 under, while Johnson would take the victory at 6 under par.
With the win, Johnson receives 550 points in the FedEx Cup standings and will move to first place in the rankings.
The Greenbrier Classic was supposed take place next weekend, but that tournament was canceled due to massive flooding. PGA officials declared that The Old White TPC in White Sulphur Springs, WV would be unplayable come time for the tournament.
July 14 – 17 we will have the Barbasol Championship at RTJ Trail (Grand National) in Auburn/Opelika, AL. Last years champion: Scott Piercy
AND!!!!! We are only two weeks away from The Open Championship which will be held at Royal Troon Golf Club in Ayrshire, Scotland. Last year's Open champion: Zach Johnson.