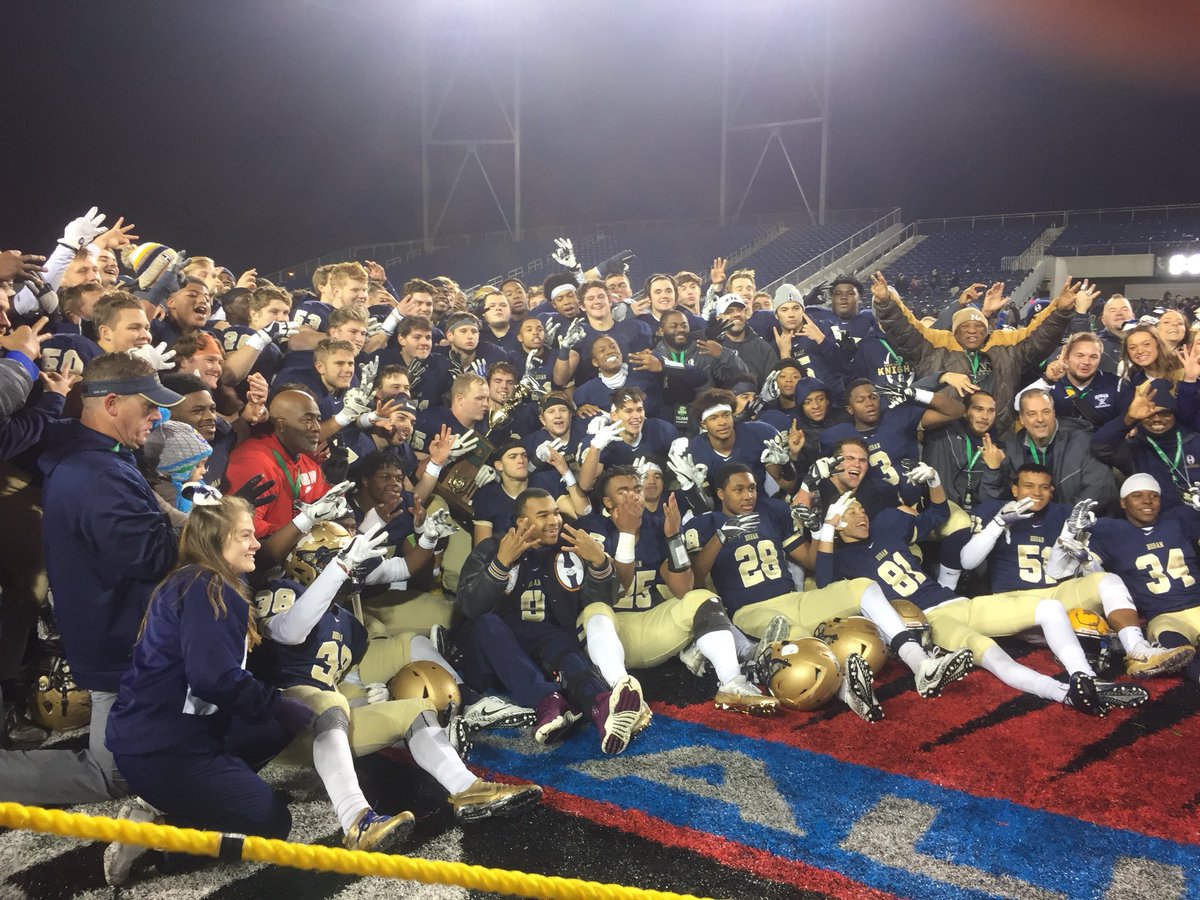 If you're reading this we won State… again?? ? #Threepeat pic.twitter.com/jUNcnS9xai

— Hoban Football (@HobanFootball) December 1, 2017
Akron Hoban controlled the ball much of the 3rd quarter as they possessed the ball for almost eight of the 12 minutes. With the Warriors not being able to capitalize on the possessions they did have, the score did not change in the entire second half. Akron Hoban was able to steadily march to the state title with the 42-14 victory.
In a game the emotion was swung so early in the game, the Winton Woods Warriors were never able to recover. Mayberry suffered an injury last season, but was able to return this season and lead the Warriors to the state title game " My journey was tough at first, but my coaches, my parents got me through it. I'm just blessed to be here."
When the season began Akron Hoban was trying to replace a starting quarterback Danny Clark (Kentucky) who had led the Knights to back to back titles and Head Coach Tim Tyrell knew he was faced with a challenge "We start a freshman quarterback, but he's a smart freshman, well now he's a smart freshman as he's been my dumb freshmen most of the year."
That "dumb freshmen" had himself quite the game as Hamme threw 234 yards and four touchdowns, while also rushing for another 57 yards to be the Knights leading rusher.
As well as Hamm played tonight, the game ball has to go to the senior class as they were able to collect their 3rd straight title, most of which have being since they were freshmen or sophomores.
That's the biggest takeaway from tonight, as again the Knights have a bunch of freshmen and sophomores playing valuable minutes. While this group was lead by the family culture was lead by a very special group of seniors, the future will be lead by the family culture they are leaving behind.
Postgame clip of the HS Division II Football Title Game – Winton Woods following the Loss to Akron Hoban @WWHSTigersFB @HobanAthletics pic.twitter.com/EHmsolUjLX

— NEO Sports Insiders (@NEOSportsInside) December 1, 2017