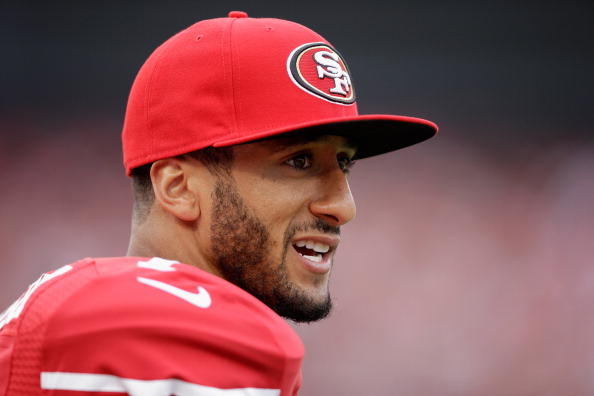 Saturday it sounded more and more like the Browns were going to have a new quarterback in 2016 with a deal that would score them unhappy 49'ers QB Colin Kaepernick.
Now, 24 hours, the deal is still very much in the hold up stages, and it looks like it all comes down to the all mighty dollar.
The 49ers have said they are happy to hang on to Kaepernick, despite the fact that if he's on the roster past April 1st he's going to be owed $11.9 million.
If the Browns give up the third-round pick that's been rumored for Kaepernick, they also want to restructure his deal to pay him less to come to town, but that doesn't sound like something the quarterback wants to do.
As Matt Barrows of the Sacramento Bee points out, taking a lot less money to come to a team that hasn't been a contender in a number of years and still may draft a quarterback with the number two pick is not the best position for Kaepernick to be in.
Here's what Barrows had to say:
After getting sacked 80 times in the last 1 1/2 seasons and having three surgeries since December, he's wary of taking a lower-money deal on a bad team that is losing talent and that may also use its first-round pick, No. 2 overall, on a quarterback.
Kaepernick wants to play, and the report was he wanted to come to Cleveland, but at the end of the day, less money may be the thing that comes between him and playing for the Browns.

NEO Sports Insiders Newsletter
Sign up to receive our NEOSI newsletter, and keep up to date with all the latest Cleveland sports news.