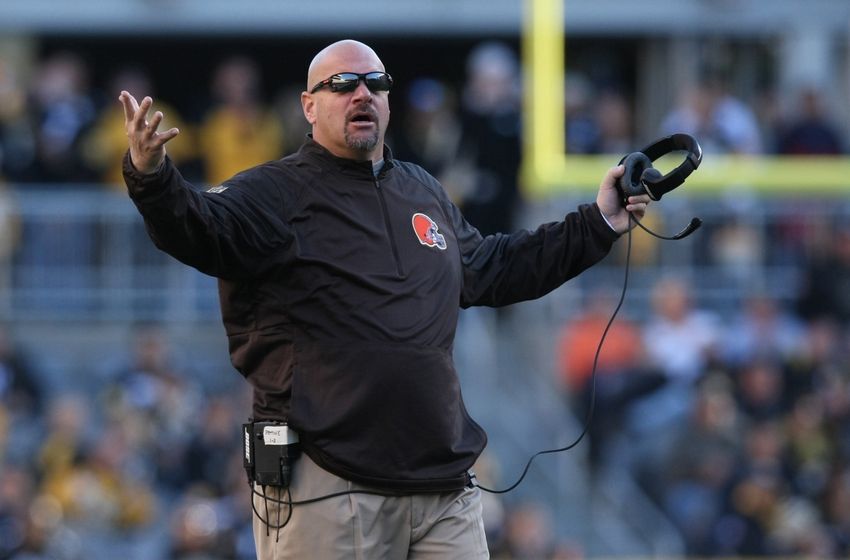 1.) Disconnect with Front Office
One thing that was clear this season was that Mike Pettine and GM Ray Farmer were not on the same page. The easiest way to look at that was the healthy scratch list all season. Dwayne Bowe was supposed to be the prized signing for Ray Farmer this offseason. Bowe ended the season being active for seven games and recording just five catches. Guys like Darius Jennings and Terrelle Pryor were signed to start over him midseason. The disconnect also surrounded the QB situation.
Farmer drafted Manziel to be the QB but Pettine seemed to come up with every excuse in the book possible to not start Manziel. Former first round pick Justin Gilbert was also a healthy scratch on several occasions. When you have a guy bringing in what's supposed to be top talent and a coach that doesn't play them there's going to be problems. Obviously the two weren't on the same page and at least one had to go. In this case both got fired.
2.) Poor In-Game Management
How many times have you watched a game this season and sat there screaming at your TV to call a freaking time out? Every game? Pettine seemed to have no idea how to manage games at the end of halves. He wouldn't use his timeouts before the two minute warning or after it so that it didn't give the other team a chance to score and then the Browns would get the ball back with 30 seconds. They would end up driving down the field but not getting in field goal range before half with two timeouts still left. Scenarios like that happened week in and week out. There was also the controversial decision to go for two when the Browns were up 20-16. The Browns didn't get it and ended up losing 26-23 in OT. It seemed like no matter what game you watched there was always some poor decision made by Pettine that cost the team the game.

NEO Sports Insiders Newsletter
Sign up to receive our NEOSI newsletter, and keep up to date with all the latest Cleveland sports news.