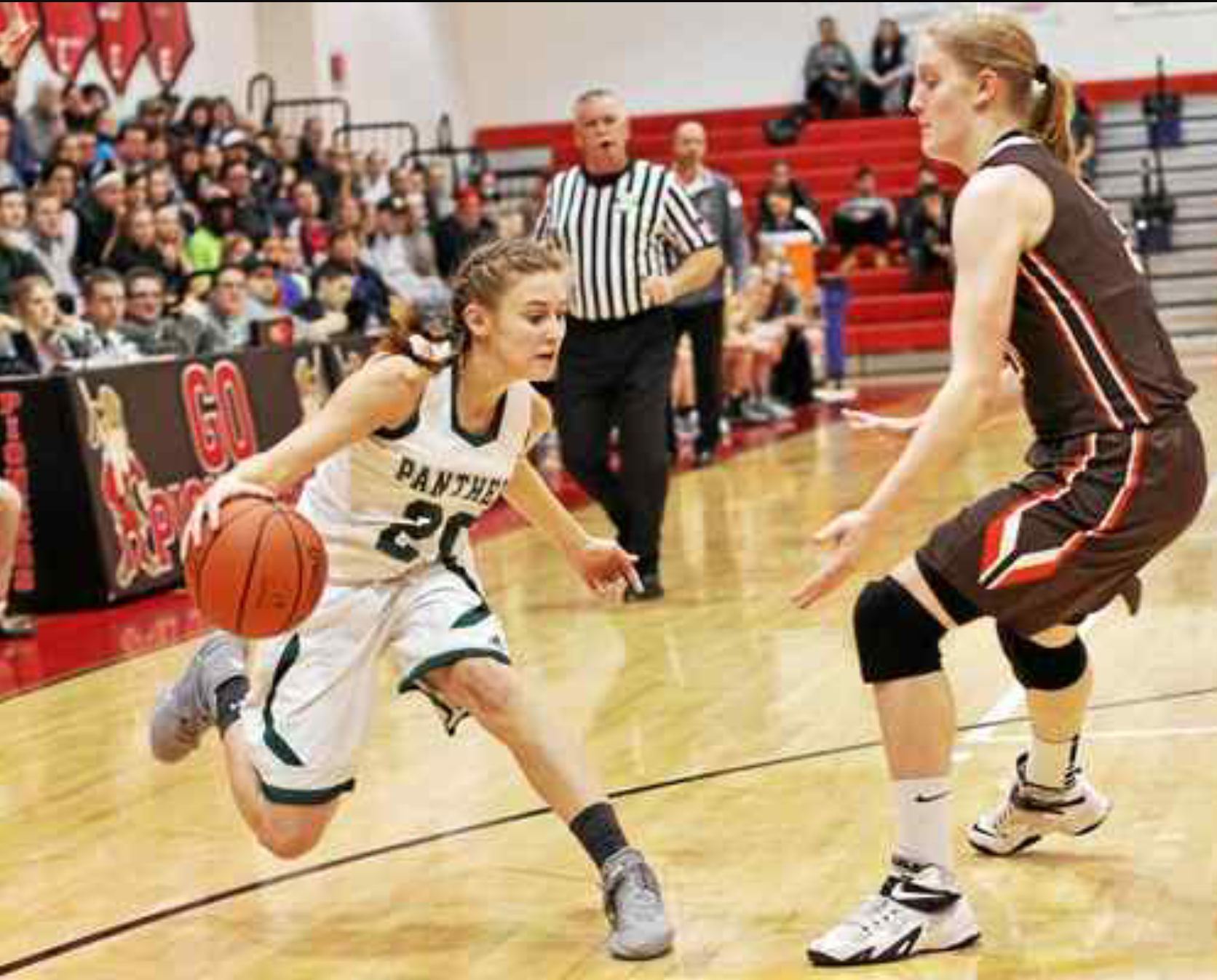 After Wednesday night's games, most high school girls basketball teams do not play again until after Christmas.
In some cases, teams will not return to action until the new year.
It's been an exciting first month of action, which featured some rising stars, powerhouse teams getting out to great starts, and the season is shaping up into what looks like competitive battles in some Northeast Ohio conferences.
The 2016-17 season began in late-November and most schools have between 6-10 games under their belt, nearly to the midway point of the schedule.
If you've been following our coverage on NEO Sports Insiders, the majority of the schools we cover are West of Cleveland, extending out to Lorain County.
Most of these schools are in the Great Lakes, Greater Cleveland, Patriot Athletic, and Southwestern Conferences.
From Amherst to Mentor, from Bay to Medina, and everywhere in between, here are five storylines to watch in the 2016-17 season.
1. Elyria Catholic's Dynasty in the Making
After losing the 2016 Division II Region 5 Final to Hathaway Brown in March, the Elyria Catholic Panthers have come back on a tear, starting the season 7-0.
*EC fell to Walsh Jesuit 58-55 on Dec. 22 and is now 7-1 on the season.*
Elyria Catholic's two senior leaders, Nora Hopkins and Sam Filiaggi hope to finish their high school careers with a memorable run to Columbus, while some of the younger players, like sophomores Faith Williams and Megan Scheibelhut, appear to be building an exciting core to watch for the next three years.
Williams (12.6 ppg) has been the most consistent playmaker on the team, whether it's pulling up for jumpers or setting up her teammates (4.7 assists per game), the sophomore guard is already playing at a high level and seems to have nowhere to go but up in the coming years.
The reliable play of Hopkins (12.9 ppg) and Filiaggi (11.6 ppg) cannot be overstated and their experience and leadership are qualities that make the Panthers more than just "a team with a promising future ahead", but also one with sights on achieving great things in March.
Along with Williams, Hopkins, and Filiaggi, some of the key players have been Scheibelhut (6.8 ppg, 7.0 rpg) and freshmen sisters Abby and Ally Winnen.
Abby leads the team in rebounding, averaging 9.6 per game, while Ally (4.0 rpg) has made big contributions throughout the season, too.
All of these factors give Elyria Catholic head coach Eric Rothgery plenty of reason for optimism, but also motivation to keep the team and its players working hard every day to improve and reach their full potentials, both individually and as a team.
Elyria Catholic's great start is impressive to say the least, but there's plenty of season left for a Great Lakes Conference rival to challenge the Panthers.
The Bay Rockets lost their first two games of the season and have won six-straight contests, including a recent blowout win on the road against a tough Keystone team.
Bay plays great team-oriented basketball, featuring a well-balanced offense that shares the ball and works hard on the defensive end with its 1-3-1 zone.
The Rockets host Elyria Catholic for the first meeting between the two teams this season on Jan. 11 and that game will certainly be one to keep an eye on in the GLC picture.
Rocky River also has yet to face the Panthers and will travel to Elyria on Jan. 4, looking to pull the upset.
It's been a bit of a rocky season for the Pirates, but they've won back-to-back games, improving to 4-4 on the season, thanks in large part to senior Marie Bebie (10.9 ppg), who scored 15 points in a big win over a tough Lutheran West team.
Elsewhere in the GLC, Parma, Normandy, and Holy Name all lost to Elyria Catholic in conference play, but get another crack at toppling the Panthers after the turn of the calendar in the second half of the season.
Between Parma, Bay, Normandy, Rocky River and Holy Name, it appears to be a balanced conference and should be a competitive battle for who ends up in second, if the Panthers stay atop the GLC.
Every team will be coming for them throughout the season and it'll be interesting to see if any conference rivals can hand Elyria Catholic a loss between January and mid-February.
2. The SWC
The Southwestern Conference was one of the more exciting to follow in high school football, featuring five different schools who reached the playoffs.
The girls basketball season seems to follow that trend, as the SWC crown is up for grabs in 2017.
Through six conference games, Amherst Steele (7-1, 5-1) sits in first place, owning the head-to-head tiebreaker from a win over Berea-Midpark (5-1, 5-1).
The Titans were undefeated heading into that match on Dec. 17, but playing on the road in Amherst without leading scorer Jada Marone (17.5 ppg) was a tough task and the Comets defended home court.
Berea-Midpark expects Marone to be back on the court when the Titans resume play on Dec. 29 and when the junior guard has played this season, the team is 4-0.
Berea-Midpark hosts Amherst Steele on Feb. 2 and as it stands, that game could have conference title implications on the line.
The Comets are off to a great start and have won five in a row, but lost an early season game at Westlake 68-56 on Dec. 3.
Amherst has four players averaging double figures in scoring, but is led by senior Sydney Roule (16.6 ppg).
Although the Titans and Comets are at the top of the pack early on, teams like Westlake (4-2), Lakewood (4-2), Avon (3-3) Avon Lake (3-3), and Olmsted Falls (3-3) have plenty of season left to make a run in January.
*Note: Those records are in SWC play only*
Some games to mark on your calendars in SWC play include:
1/4 Amherst Steele @ Olmsted Falls
1/11 Berea-Midpark @ Avon Lake
1/18 Westlake @ Amherst Steele
1/18 Avon @ Berea-Midpark
1/21 Westlake @ Berea-Midpark
1/25 Olmsted Falls @ Westlake
1/28 Olmsted Falls @ Lakewood
2/1 Amherst Steele @ Berea-Midpark
Between now and mid-February, a lot can happen in the SWC and so far no team has stood out to be the clear-cut favorite to run away with the conference.
3. Keystone Looking to 3-Peat
The Keystone Wildcats (7-3, 5-0) hope to win the Patriot Athletic Conference for the third-straight season.
Through five conference games, they still look like the favorites in the PAC, but their three nonconference losses have shown the Wildcats have room to improve.
Keystone's most recent loss at home to Bay (53-35) may have shown that when the Wildcats go up against a tough defense that can limit senior guard McKenah Peters (23.3 ppg) from having a big night, the offense as a whole needs more out of other scoring options.
Buckeye, Wellington, Columbia and Lutheran West all have one loss in the conference.
Although the Wildcats are still the team to beat, if teams can find a way to keep Peters from taking over the game, it could make for some pivotal matches down the stretch in the PAC Title race.
Keystone's last two conference games of the season are both on the road at Buckeye and Wellington – either of which could end up being a deciding game for the conference crown.
4. Padua Rising to Prominence
The Padua Bruins are off to a 6-0 start, with impressive wins over Keystone Bedford, and Holy Name led by seniors Elena Rauhe (17.5 ppg) and Ali Medaglia (14.6 ppg).
Each of them have multiple 20-plus point performances already this season and are capable of taking over a game.
Rauhe showed that in the Bruins' recent come from behind victory against rival Holy Name, where she scored 12 points in the fourth quarter.
Padua still has a long way to go and faces several more tough tests during the regular season, which include matches against Avon, Normandy, Gilmour Academy, Lake Ridge, and Saint Joseph Academy.
And that's just their nonconference schedule.
If Padua continues to play like it has in the first month of the season, a North Coast League conference title could be headed to Parma, but having that rigorous nonconference schedule should make the Bruins battle-tested for the state tournament, beginning in mid-February.
There's a good chance that teams like Bay, Amherst Steele, Elyria Catholic, Keystone and Padua could end up running into each other down the line.
Last season, Padua defeated Bay in a district semifinal, but lost to Elyria Catholic 49-38 in the district final.
Both teams are unbeaten through the first month of action. Perhaps a rematch is in store?
5. Solon's Sights Set on State Title
After reaching the Division I Final Four in 2016, the Comets now have a state championship in mind.
Solon lost to Mason in the state semi-final last year and have come out with a vengeance this season, starting 4-1 with a tough opening night loss to Lawrence North in Indiana.
Since that season opener, Solon has dominated the Greater Cleveland Conference, outscoring opponents 290-181.
Solon's high-powered offense is led by seniors Alexis Stover and Dee Bekelja, along with juniors Valencia Myers and Gabby Mitchell, all of whom have already erupted for 20-plus point performances in the first five games of the season.
Although they're off to a great start, the Comets still have two meetings left against both Mentor (5-0) and Strongsville (5-2), and there are plenty of tough regular season matches to be played along the way.
Barring any major upsets, Solon appears to have a firm grip on the GCC and that alone would be a great accomplishment, but the Comets have bigger goals in mind.
Interestingly enough, their final regular season game comes against Wadsworth on Feb. 18, the defending Division I state champs, who could end up facing Solon in Columbus in March.

NEO Sports Insiders Newsletter
Sign up to receive our NEOSI newsletter, and keep up to date with all the latest Cleveland sports news.