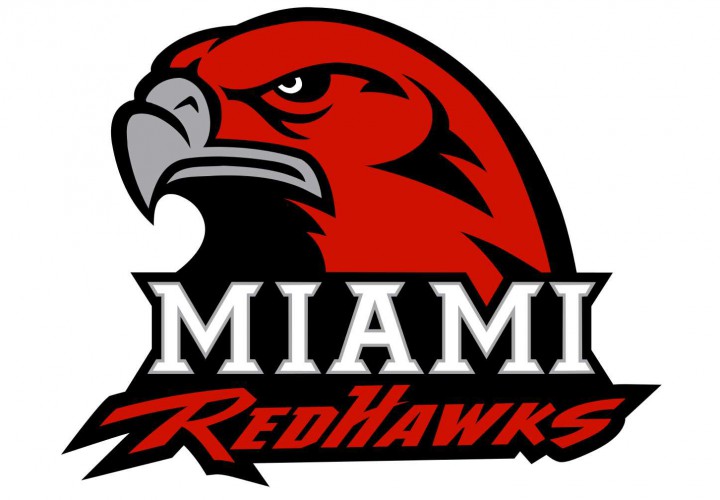 By: Bryant Kizer
CLEVELAND, Ohio – If you have not seen Lauren Dickerson play, you will not be disappointed.
The 5-foot-3 spark plug help ignite the Miami RedHawks to a 69-66 victory over Ohio Bobcats to advance to the final four of the Mid-American Conference Women's Tournament.
The RedHawks (21-9) will face top-seed Central Michigan, who also had a nail-biting three-point victory over Eastern Michigan.
The Redhawks, who lost 84-66 to Central Michigan on Jan.6, have won six in a row and 11 out of 12 games. They started the MAC losing five of their first seven games.
Dickerson led everyone with 23 points. However, she had help. Senior Savannah Kluesner had a demanding double-double. She rocked with 18 points and 14 rebounds.
The Bobcats (16-15) see-saw game was a mirror image of their season. In the first half, the Bobcats were making it rain from the three-point area. They hit nine of their first 15 field goals. However, the Bobcats only led by three at the half at 40-37.
"Even though we shot well in the first half, we still did not separate ourselves from them," said Bobcats head coach Bob Bolden.
The RedHawks kept up with them because they were winning the battle of the boards at 25-15. They had 11 offensives. They end up snatching 44 rebounds to Ohio's 30.
The Bobcats maintained their three-point lead at the end of the third at 55-52. However, they three-point bullseye shooting went wayward.
In the fourth, the RedHawks came out with a lot of energy and determination. They forced the Bobcats in the point of no return. They got easy shots. They went on a game-changing 10-2 run to capture a 65-57 lead with 5:27 left.
The game-changer came when MAC Freshman of the Year Cierra Hooks went to her seat for good curiosity of her fifth foul with 7:40 left. The RedHawks had a 56-55 lead.
"Her fouling out means that other players have to step up," said Bobcats' senior Taylor Agler. "We didn't.
But, without Hooks, they managed to keep at it. Agler, who led the team with 18 points and five assists, lay-up trimmed the lead to seven at 65-58.
Katie Barker's three-point goal got the Bobcats into a one position game at 65-63 with four minutes left.
Dickerson then seized the moment again with another cross-over she got to the paint and threw up a wicked lay-up in front of Bobcats' bigs. On the lay-up, she was fouled and landed on the court hard. So hard that, Molly McDonagh had to come off the bench and complete the and-one. She missed it and the RedHawks had a 67-63 lead with 3:14 to go.
Agler made another lay-up and the lead is two again at 67-65 with 2:51 left.
No one scored a point until 58 seconds left on a free-throw by Gabby Burris. She missed the first free throw that would have tied the game, but they trailed 67-66.
The Bobcats' defense forced Leah Purvis into a turnover and in transition, Baker had a straight-on game-leading three-point attempt that hit the front of the rim and Kluesner grabbed the rebound. She got fouled and she hit both free-throws to give the RedHawks a 69-66 lead with three seconds left.
It was a plenty of time to get off a game-tying shot for the Bobcats. But, great defense by the RedHawks made Agler take a 30-foot shot.

NEO Sports Insiders Newsletter
Sign up to receive our NEOSI newsletter, and keep up to date with all the latest Cleveland sports news.