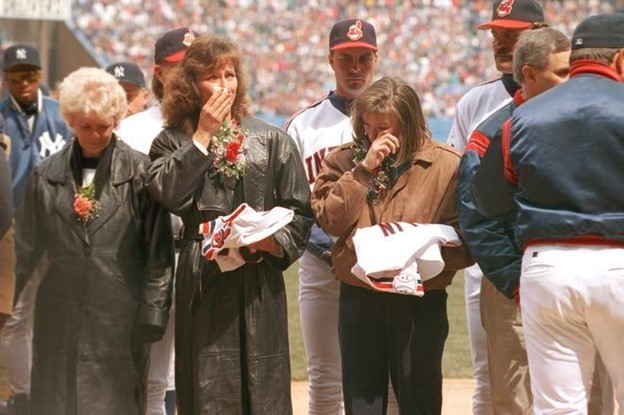 On this day back in 1993, three Indians teammates went for a boat ride to look for alligators on Little Lake Nellie. The lake was around 20 miles away from Orlando. Sadly, the day ended in tragedy for the three teammates, their families, the Indians organization, and all of baseball.
On a day that started as a great bonding experience between the three pitchers and their families, including a barbecue picnic and horseback riding, nobody would have thought it would turn out to be the worst day in the lives of these families. Unfortunately, that is what happened.
Cleveland Indians relievers Steve Olin and Tim Crews were killed when their boat struck a pier. Fellow pitcher Bob Ojeda was seriously injured. Olin was killed instantly in the accident while Crews was placed on life support. However, Crews succumbed to his injuries and passed away the next day. Luckily for Ojeda, he was crouched down and did not take the brunt of the impact. He survived even though he did receive head injuries and significant loss of blood.
Olin, 27, was the Indians closer for the 1992 season. Also, he was slated to be a possible All-Star at that position for years to come posting a 8-5 record with 29 saves and an ERA of 2.34.
Both Ojeda age 35, and Crews age 31, signed with the team in the offseason. The pitchers coming from the Dodgers and looking to help the young up and coming Indians in their last season before moving to a new ballpark in 1994.
Ojeda is most known for being a member of the Mets teams in the mid 80's including helping them to a World Series title in 1986. He then spent two years in LA before coming to Cleveland. Crews spent his entire career with the Dodgers including winning a World Series title in 1988, before joining the Indians.
The accident was the main pre-game topic for the last home opener at the old Cleveland Stadium. Pre-game resembled a service of remembrance for the families, the players, and the sellout crowd. I was in the bleachers that day and it will be a day I will never forget.

NEO Sports Insiders Newsletter
Sign up to receive our NEOSI newsletter, and keep up to date with all the latest Cleveland sports news.