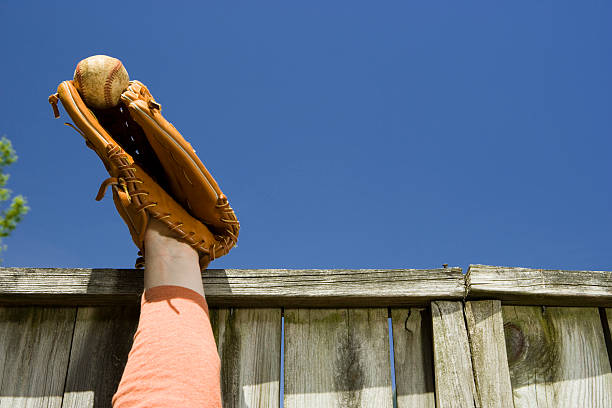 BOY IF I HAD A NICKEL…
Boy if I had a nickel for every 1978 Topps baseball card I put in my spokes…
At that time, it only took five of them to secure an entire pack of 18 cards.
Two bits out the door at Lawson's on West 69th.
I'd hop on my Western Flyer and peddle around the neighborhood to hustle up some pop bottles (aka "empties") for some quick cold cash to quench my 9yr old thirst for baseball.
A 20oz Pepsi and a 16oz Coca-Cola bottle later, I was sitting pretty on our playground wall.
I'd work that piece of hard, thin, mystery powder covered gum into a bubble as I held a freshly minted deck of America's Pastime in my anxious, chubby little mitts.
And I had a nickel to spare.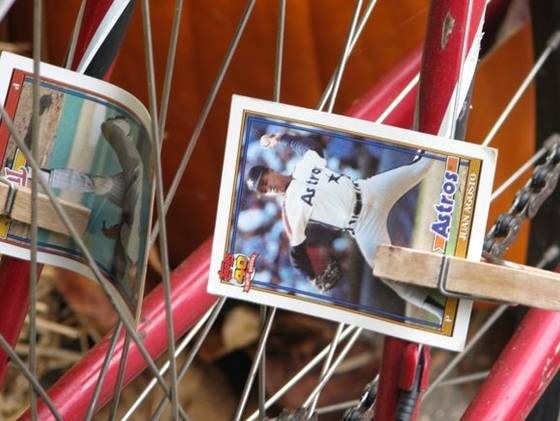 Changes
Major League Baseball is in the midst of rule changes, schedule re-arrangements to accommodate more Interleague play, a ban on infield shifts and pitch clocks as they desperately try to appeal to every single casual's busy schedule and clumsily market their billion-dollar enterprise.
They've been at it for years.
Sometimes it's like watching a left-handed monkey try to tell time on a right-handed wrist watch.
To begin the 1997-98 season, Major League Baseball got something right.
That season the powers that be introduced regular season, Interleague play. They had two primary goals.
Renew interest in the league following the 1994 players strike.
To pit the previous World Series contenders in a rematch the following year.
*(Absolutely no mention of me, my baseball cards or my Western Flyer listed)
A little wiki-history
Interleague play was discussed for over 100 years. It began with Cincinnati Reds President, August Herrmann in 1903. In 1956 Cleveland's Hank Greenberg proposed matching up the AL-v-NL during the regular season.
Finally, on June 12,1997 the American League Texas Rangers hosted the National League San Francisco Giants in Arlington, Texas for the first regular season baseball game between the two leagues in 147 years.
As with everything in baseball, things take time.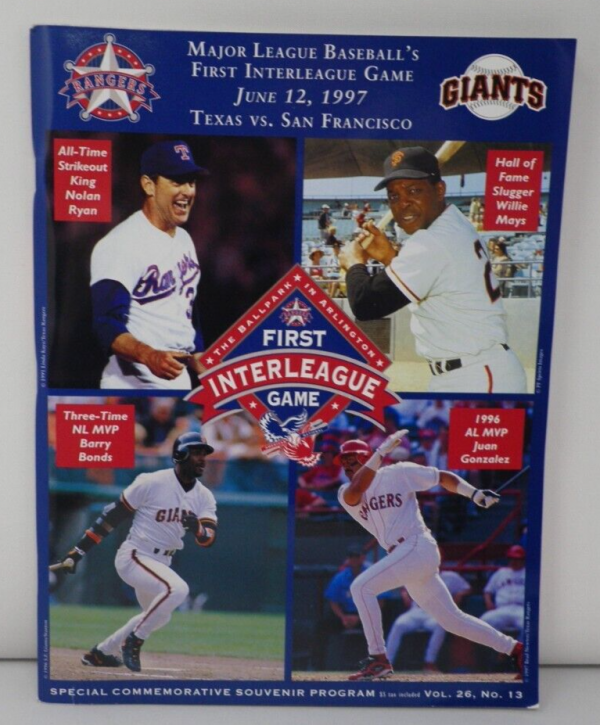 Baseball fan growing up in the 70's
In 1978 if you were a 9-year-old fan of the 69 and 90 Cleveland Indians, the only way you would see a National League ballplayer was on the front of a Topps baseball card. You only knew of their greatness by reading the back.
That's how you learned about baseball as a kid in the 70's. That's how you learned about National League ballplayers.
Baseball cards were your lifeline.
I'm sure the 1978 kids of Houston, Atlanta and Queens had the same struggles learning the American League.
Maybe, you'd catch some highlights on the 6 o'clock news. We would read the box scores before we delivered our Cleveland Press route down West Clinton Avenue.
Make sure to put Old Man Foot Odor's fish wrap squarely on his doorstep or he'd lose his ever loving mind.
You'd catch a national televised game on one of the three channels we had if it was raining in Cleveland, and we were not out playing baseball in the parking lot.
That's all you had. You dreamed you would see the Indians face the Dodgers or the Phillies in the Fall Classic. See great National League ball players like Davey Lopes and Steve Garvey.
Schmidt, Carlton.
Tug McGraw.
Guys you only knew from your baseball cards.
Interleague and beyond
Interleague play expanded beyond the early, limited matchups of 1997 where teams played opponents from their corresponding division in the opposite league.
In 2002 teams began playing against different divisions.
From 2002 thru 2021 many changes occurred for Interleague play like the introduction of the "Civil Rights Game" from 2007 to 2015.
In 2013, the Houston Astros moved to the American League balancing out the two leagues at 15 teams a piece making three 5-team divisions and allowing for more games between the two leagues during the season.
Changes were made regarding what point of the season games were played. The DH rule was bobbled for years.
In 2021 National League pitchers hit .103.
In 2022, MLB took NL pitchers bats away from them for good.
Eight-hole hitters stranded at 2nd everywhere thank you baseball.
Back sitting on that wall in 1978 the flavor would quickly disappear from the gum; I would shuffle through the deck and see if I scored a Buddy Bell or Thunder Thornton.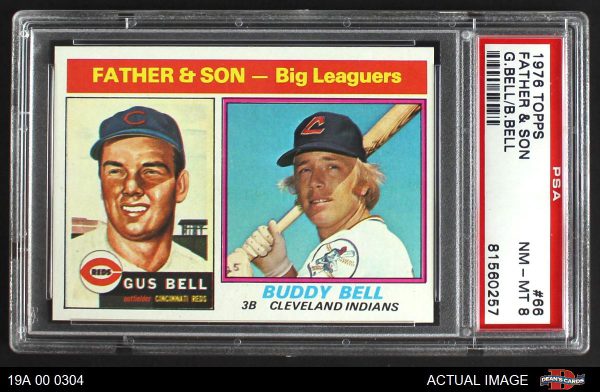 Tom Veryzer??? Man, I got 5 Veryzers.
I'd then turn my attention to the National League and hunt for a Dave Winfield with the Padres or Big Red Machines Charlie Hustle. Concepcion.Garvey. Vida Blue. One time Indian, Tommy John of the Dodgers and his bionic arm.
Wait. What's this? A 1978 Yankees Team Card?
Definitely one for the spokes of the Western Flyer.
Fast forward to now
The 2023 Major League Baseball schedule has all 30 clubs playing 46 Interleague games.
Doubling last year's Inter league schedule and the most in league history.
Every team will play at least one series against every other team.
The Guardians have 15 series verse National League ball clubs on the slate; eight on the road, and 7 at the Corner of Carnegie and Ontario in 2023.
Family tradition
I have three sons, 13-8-3.
We'll get out and see some ball games this season.  Earlier, my 13 year old pitcher/catcher and I were talking about seeing the Phillies and Cards this summer.
In today's MLB, my three young Guardians fans will not have to wonder if they'll ever see National League ballplayers take the field in Cleveland.
This season we can go see Contreras, Goldschmidt, Schwarber, Austin Riley, Bryce Harper all play the game of baseball.
Maybe catch Mikolas or Alcantara take the bump.
I have my eyes on the Dodgers series when Kershaw and Mookie Betts come to town in late August.
World Series preview?
Today the boys and I can grab a pack of baseball cards at the shop on Bailey Rd, we look at cards we can't afford, I spot a $150.00, 1978 Reggie Jackson AL All Star I know for a fact I put in the spokes of the Western Flyer…
It was worth every nickel; I hate the Yankees.
Interleague play was first discussed in 1903. In 1997 Major League Baseball set out on a path to accomplish the greatest thing they could ever do, for the greatest game ever played. Bring every team, every big leaguer to every baseball fan in every ballpark throughout the season and it only took them 26 years to get Inter-league play right.
I find myself nit-picking baseballs new 2023 rules, all in their infancy.
Sometimes though, like with Inter-league play if you just give it enough time, baseball fixes itself.
But what do I know.

NEO Sports Insiders Newsletter
Sign up to receive our NEOSI newsletter, and keep up to date with all the latest Cleveland sports news.