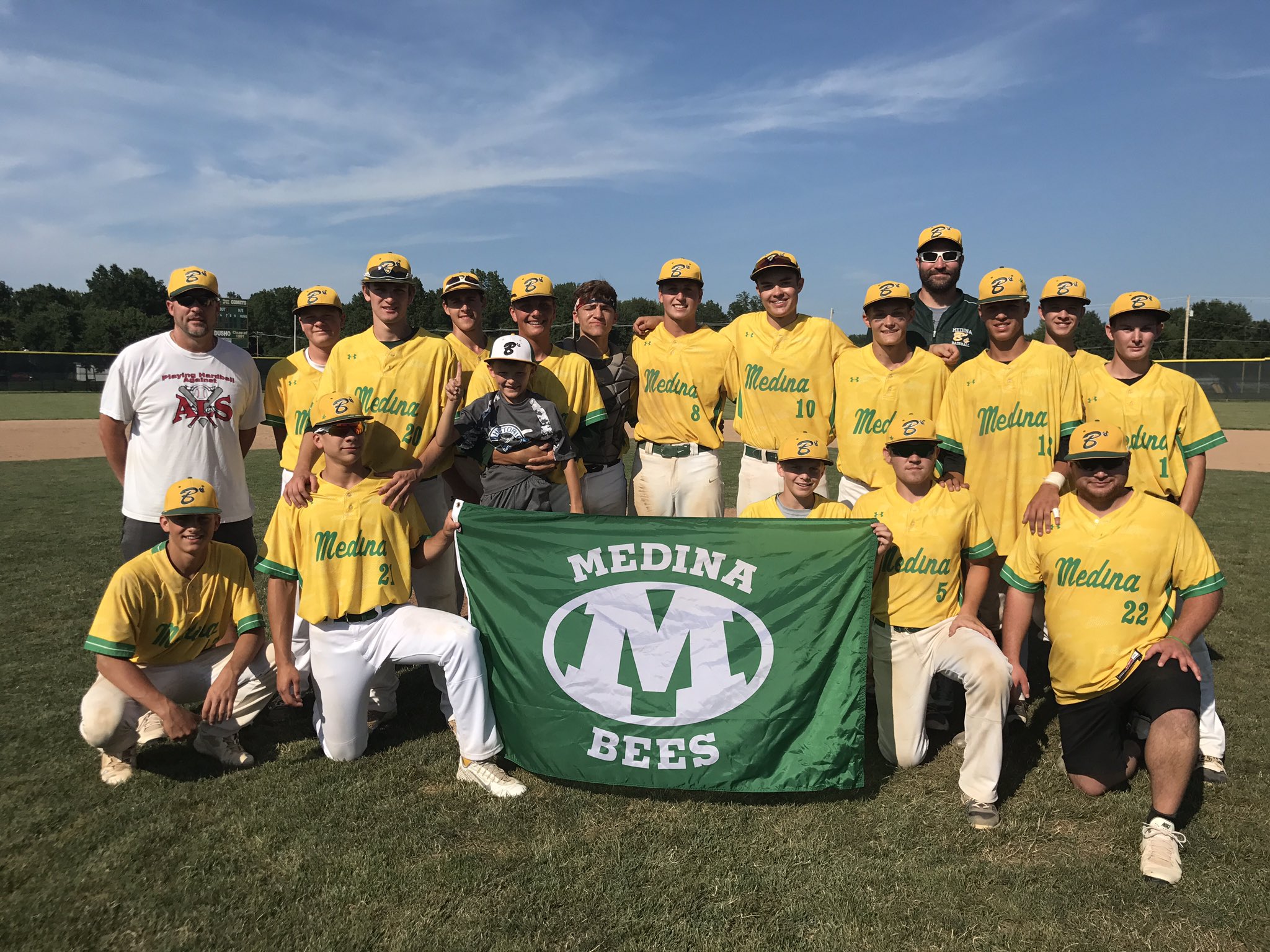 By Patrick Kennedy
Amherst- In the first annual Amherst Baseball July Classic, Medina held off the Comets to win the championship game, 2-1.
"Wednesday to today were phenomenal," Amherst coach Matt Rositano said of the five-day tournament.
Amherst knocked off #1 seed Willoughby South 9-5 to get to the Championship game while Medina beat Canal Fulton Northwest 7-5.
The scoring started in the first inning, as Jake Hart hit a one out single and advanced to second after a throwing error on a pickoff attempt.
An RBI single from Jacob Lezon gave the Comets an early 1-0 lead.
In the bottom of the first inning, Medina tied the game, thanks to three singles.
The score was tied until the sixth inning when Vogel hit a RBI single giving the B's a 2-1 advantage heading into the final frame.
Gabe Solak led off the seventh with a double on a pop fly which was lost in the sun.
The Comets tried to bunt to move the tying run to third base, but the attempt failed as the bunt was popped up and caught.
The next play was a hard line drive right at the right fielder, who prevented the runner from advancing to third.
Kyle Maruna struck out the next hitter to secure the victory.
Maruna went all 7 innings giving up just one run on six hits earning the win.
For Amherst, Justin Hritsko went 6 innings giving up two runs on 12 hits but somehow almost always managing to get out of trouble.
"Today's lineup had four sophomores, one senior, basically all younger guys and the improvements I saw from Wednesday to today were phenomenal," Amherst coach Matt Rositano.
"The speed of the game I think was a shock to them on Wednesday and Friday but then the game slowed down, our pitchers started throwing strikes, I thought Justin pitched really well today.
"We already talked to the other coaches, we're hoping to get more teams next year.
"We want to expand it, maybe make it a week long thing instead of just five days."
Medina gets crowned champions with a 2-1 victory and comes away with the first title of the inaugural tournament.