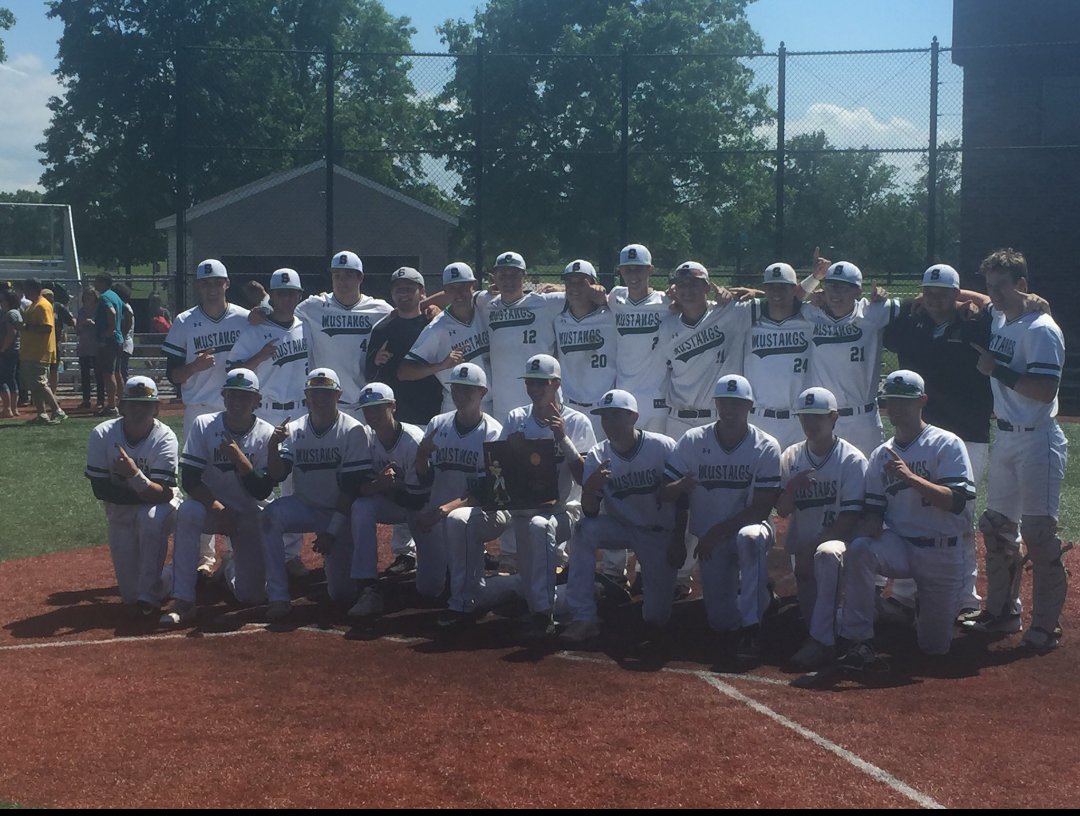 Team name: Strongsville High School
Coach name: Doug Cicerchi
2017 record: 25-9, State Finalist

How is this season's team different from last season's?
We lost seven tremendous seniors off of last year's team.  6 of them started in the Division I State Championship game and the 7th pitched in relief.  Those seniors were great players for us but as importantly they are great leaders and people.  It won't be easy to replace Jaret Beechy, Kyler Damm, Alex Gray, Zach Kasian, Louis Rahm, Parker Shannon, and Noah Trizzino but the looseness they brought to our day-to-day practices and games, the way they competed, and their work ethic are habits that I've already seen transferred to this year's leaders throughout winter conditioning and our first week of practice.  We have only 4 senior position players back, and two of them also pitch.  We do return 2 other seniors who only pitch but with only 6 total seniors on the team, our juniors are going to be needed more than usual.  Still, our expectations are high: compete for championships while getting one day better each day, and have fun doing it.
What are your team's strengths?
At our core, we are a pitching and defense program.  We swung the bats well last year and I think we'll do so again, but we've generally based our program on throwing quality strikes with above average high school velocity, changing speeds off the fastball, and catching the ball behind our pitchers.  We should be better in the infield this year, as we return most of the same guys and they've improved  in the offseason.  We also transition several really good JV infielders from last year onto the varsity team.  We'll have options in the infield — it just might take awhile to figure out where guys fit best around the infield.  In the outfield, we have several guys who can run and it's always nice when you can play two center fielders in the outfield at the same time.  In our park, with a short right field, having two guys who can run balls down in left and center really helps out the pitching staff.
I also think we have two true front-line starting pitchers in Seniors Matt Brosky and Mitch Midea.  We have quality depth behind them on the mound.  As I said, I think we'll score runs too but pitching and defense is the heart of Strongsville Baseball.
What are your team's weaknesses?
Our schedule might be the toughest I've seen this year, between competing in the Greater Cleveland Conference, a league that sent 3 teams to the final 8 last year — and one of those was not the team that went undefeated in our league — to opening with Moeller and Mason then traveling to an invitational tournament in Florida.  Our kids should be able to handle the schedule because our guys have talent too.  This group has also shown the ability to bounce back from adversity, as we started 0-4 last year and still played in the last game of the season, but if there's a concern it's that there aren't many easy wins to get us right if we struggle early.  I think we'll be fine though.
How does the conference landscape look?  Who are the teams to beat in your conference?
We play in the best conference in Northeast Ohio.  If the Federal League counts as being part of the region, then I think we're 1a. and 1b.  We went to the state championship.  We beat Medina 3-2 in the regional final and they had the bases loaded on us when the game ended.  Mentor lost in the regional final to the eventual state champion.  Solon hasn't lost a conference game since 2016.  Brunswick has one of the best catchers and pitchers in the area, and they can always swing the bats.  Elyria and Shaker Hts. were much better last year than in previous years.  In other words, who knows?  We certainly have a shot, but so do a lot of other teams.
Who are the key leaders on your team? What do they bring to the team?
I really like how our seniors have taken on leadership roles, especially Mitch Midea, Trevor Denning, and Matt Brosky.  Mitch is the quieter, lead-by-example guy, Denning is the fiery, passionate leader, and Brosky is the leader of the pitching staff.  Austin Mucurio has also carved out a niche for himself but he's caught between being both a pitcher and a position player.  Brosky and Midea are both also, but Brosky is pitcher-first and Midea, until this year, has been a middle infielder-first.  Mucurio is truly in between both of those roles so he's leading as well as he can with a foot in both places at once.  Our other two seniors, LHPs Lenny Hahn and Justin Lewis have brought a relaxed atmosphere to the pitching staff, while still competing daily.  The last group to mention are our 3 juniors who played most or all of last season on the varsity team as sophomores.  Jack Frank, Giovanni Lombardo, and Jesse Kramer were part of something special last year; they can certainly help their classmates understand the day-to-day expectations we have.  They can help mentor guys who were in the program last year, but not on the varsity roster, for our run to Columbus.  If we come together as I think we will, this team could do some special things again, but only if we focus on getting one day better each day.

NEO Sports Insiders Newsletter
Sign up to receive our NEOSI newsletter, and keep up to date with all the latest Cleveland sports news.