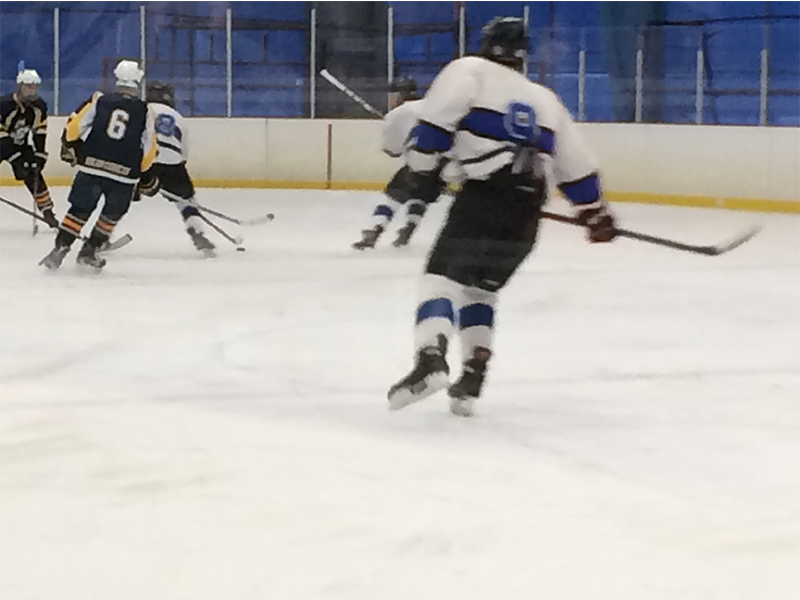 By Jacob Black
ELYRIA, Ohio – The Solon Comets (2-1-0) travel to the Elyria North Rec to take on the Midview Middies (3-0-0) in this red division GCHSHL matchup between two of the leagues top teams.
In Solon's last game they lost to Cleveland Heights 3-2 on 1/6 and Midview beat North Olmsted 4-3 on 12/22.
Midview's Jake Behler scored the games opening goal at the 7:10 mark of the period. Jeffery Mullins and Jacob Sheetz assisted him on the play.
Solon's goalie, Mark Shannon was getting peppered with shots all period long. He ended up making 18 saves and Midview's goalie; Logan Perkins only had to make six saves. Midview outshot Solon 19-6 in the first period.
Solon couldn't keep the puck in Midview's zone and after a fast hard-hitting first period, that started to get chippy; both teams committed a penalty. Midview leads Solon 1-0 after the first period.
Midview struck first in the second period with a goal from Brody Rodgers at the 13:15 mark, to give them a 2-0 lead; Robby Rodgers and Nick Verlotti assisted him on the play.
Jeffery Mullins scored for Midview at the 9:40 mark to give them a 3-0; Jake Behler assisted on the play. Things started to look bleak for Solon after giving up three goals.
However, Solon was able to get on the board with a goal from Sam Young at the 8:32 mark. Niko Wu and Nick Stephens assisted him on the play. They trail Midview 3-1.
Solon's Niko Wu scored their second goal of the game at the 7:36 mark left in the second period and Solon trails 3-2 after the second period.
The rough, physical play continued into the second period, which saw more five penalties; three by Midview, two by Solon. Midview outshot Solon 12-10 in the period.
During the second period Solon had built a little momentum, entering the third period. Early into the third period Midview scored their fourth goal.
Midview's Jeffrey Mullins scored their fourth and final goal of the game at the 9:07 mark in the period; Nick Verlotti and Brody Rodgers assisted him on the play.
Solon's Nick Stephens managed to score again for the Comets late in the third period, but they were unable to get any closer and lost 4-3.
The third period saw three more penalties: two by Midview, one by Solon. Putting the total number of penalties for the game at 10.
In the third period Midview outshot Solon 21-8. Solon's goalie, Mark Shannon made 46 saves and Midview's goalie, Logan Perkins made 22 saves.
Midview improves to 4-0-0 on the season and Solon drops to 2-2-0, suffering their second loss in as many days.