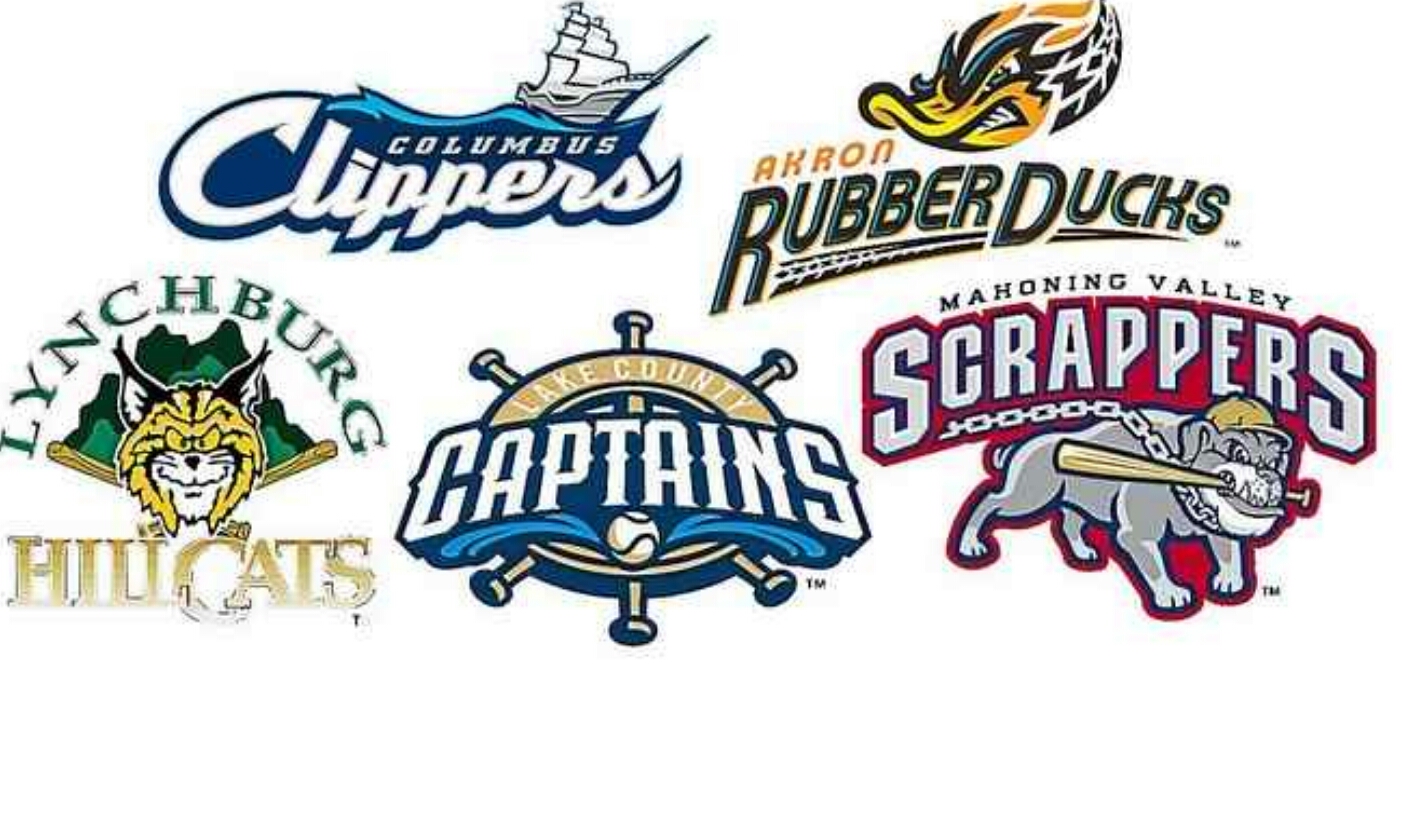 One of the beauties or pains of baseball depending on how you look at it is the constant influx of names in the lineup. For most casual fans going to a baseball, the question of who is that guy when looking at the lineup has become familiar. With that in mind, here are ten names in the Indians minor league system you should keep your eye on.
OF Bradley Zimmer
Zimmer is the number one prospect in the Indians farm system and 23rd in the MLB per MLB.com. The Indians first round pick in 2014, Zimmer was a total all-around player at San Francisco and should have gone higher than where the Indians drafted him. He tore up single A last year, hitting 0.308 in Lynchburg before struggling with his call-up to Akron. He has done better this season, hitting 0.246 in 31 games so far. He will likely make his debut in Cleveland some point next season.
OF Clint Frazier
The number two prospect in the Indians system, and 24th in the MLB per MLB.com, the red-headed wonder was selected out of high school with the fifth pick in the 2013 draft. Frazier has one of the best power bats in the minors, posting 143 hits, 26 doubles, and 16 home runs last season. So far in Akron this season, he has hit 0.268 with 13 doubles. His strikeouts are his major concern. He went down on strikes 125 times last season in 501 at bats and already has 30 this year on 127. Like Zimmer, Frazier should compete for a spot in 2017.
1B Bobby Bradley
The number three prospect in the chain, and 89th in the MLB, Bradley is the top power hitter in the system without a doubt. While he's still a few years away, Bradley is looking to be the power bat in the middle of the lineup that the Indians have lacked for years. A third round pick in 2014, Bradley has murdered the ball. In just 180 minor league games, Bradley has 43 home runs to go along with a 0.286 BA. At just 19 years old, his future is bright as a big hitting 1B.
SP Justus Sheffield
The fifth ranked prospect for the Indians and the last of the top 100 in baseball at number 100 (Brady Aiken is no. 4 and 99 but recovering from Tommy John surgery). Sheffield was a first round pick in 2014. He's a little small for a pitcher at 5'10" 196 pounds, but that hasn't stopped him from producing. He went 9-4 as a starter last year with 138 strikeouts in 127.2 innings. So far this season in A Lynchburg, he is 3-1 in seven starts with a 3.28 ERA.
SP Mike Clevinger
If you don't know who Clevinger is, you should because he will make his debut sometime this season for the Indians with the way he is pitching and the way the back of the rotation has struggled. Coming over from the Angels in the Vinnie Pestano trade, Clevinger has torn up AAA this season, going 5-0 in seven starts with a 3.03 ERA, and 36 strike outs while allowing just 28 hits in 35.2 innings.
RP Austin Adams
If the name sounds familiar, it probably is as he made his debut in 2014 for the Indians. With the bullpen struggles this season, Adams might be the next call up from Columbus to try and fix the issue. He appeared in 28 games last year for Cleveland going 2-0 with a 3.78 ERA. This season in Columbus he is 2-1 in 11 games, with a 1.46 ERA and 1.14 WHIP. He already has a spot on the 40 man roster so promoting him should be easy.
SS Erik Gonzalez
The everyday SS for Columbus and number 12 prospect for the Indians, Gonzalez has built a reputation as a defensive player with plus speed and arm that can play multiple positions. This year so far, his bat has really seemed to take off too. He's second for the Clippers with a 0.306 batting average and while he might not be Lindor, the similarities of how they play can be nice to watch. If Ramirez's injury becomes a problem, Gonzalez might make his debut this year.
SP Shawn Morimando
Morimando has been the starter getting the job done in Akron as the Indian's 16th best prospect. Morimando is 6-0 in seven starts this year with a 1.96 ERA. He spent all of last season in Akron going 10-12 with a 3.18 ERA. His great start and WHIP of 1.02 may be in line for a promotion to Columbus soon.
C Francisco Mejia
The 8th ranked prospect in the Indians system, at 20 years old, Mejia could be the future face behind the plate. In his second year at Lake County, Mejia is hitting 0.306 with 19 RBIs in 25 games. He's got a cannon for an arm behind the plate and will continue to prosper in the minors while they slowly develop him into a complete player.
SS Tyler Krieger
A torn labrum during his time at Clemson affected him in the field but he still went to the Indians in the fourth round last year. He played his final year there as a designated hitter and in his first year in the minors this year, has hit the ball really well to start. He currently posts a 0.351 BA in 31 games at Lake County. He doesn't have a ton of major strengths, but he has talent that should be looked into further.

NEO Sports Insiders Newsletter
Sign up to receive our NEOSI newsletter, and keep up to date with all the latest Cleveland sports news.