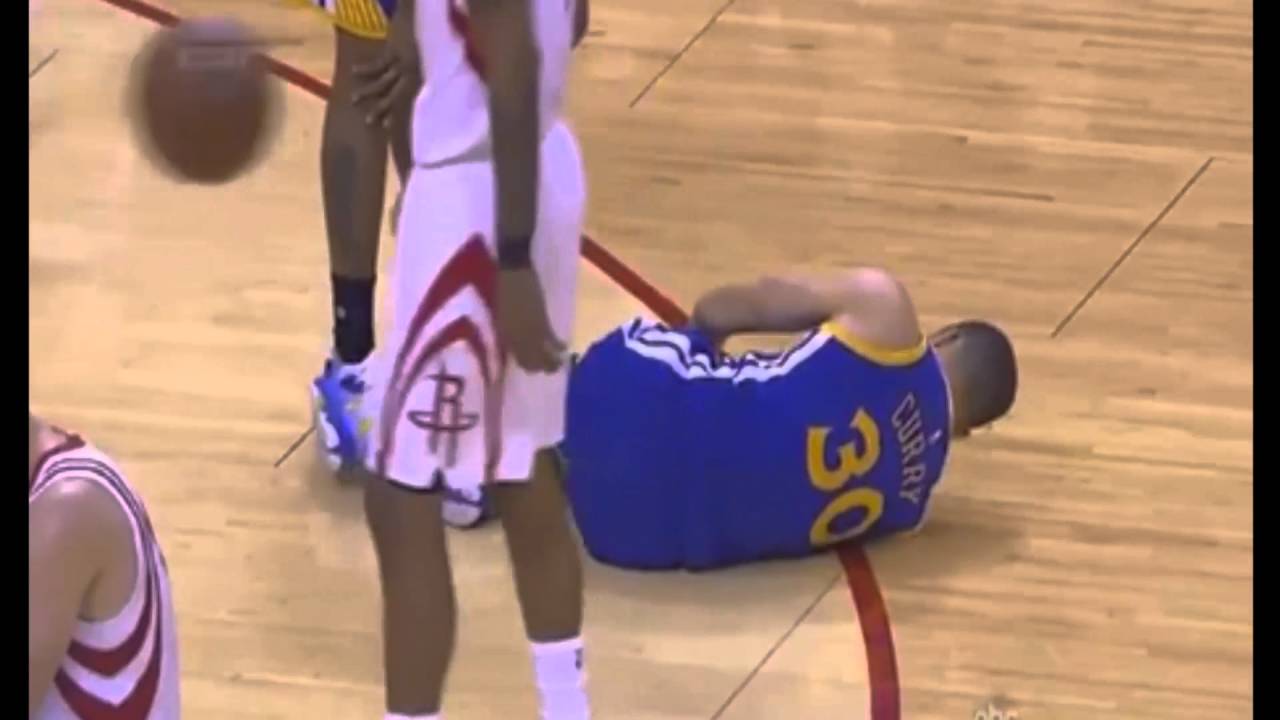 ** Disclaimer: This does not apply to every single Cavs and Warriors fan, but a large enough portion of their fan bases that it's highly noticeable.**
Let's rewind to a year ago.
Kevin Love had his arm ripped out of its socket by Kelly Olynyk in Game 4 of the First Round.
Were there Golden State fans who joked about the injury and how it would help their team's chances of winning a title?
Of course.
I'm sure Cavs fans thought that was a pretty low thing to do. To celebrate someone's injury.
But when it happens and the tables are turned, we've already seen the celebration of Cavs fans, just hearing that Steph Curry is out for at least two weeks.
Cleveland is practically planning to throw a parade with people mocking Curry with crutches.
Not only the Love injury last year, but when Kyrie Irving went down in Game 1 of the Finals, I distinctly remember how upset Clevelanders were with Golden State fans for taking joy in it.
When the Warriors won the Finals 4 games to 2, many Cavs fans would make statements to the effect that "It didn't count because they didn't play the Cavs at full strength."
Let's say Curry is out for more than the 2 weeks. Let's say his team makes the Finals without him (like the Cavs did without two of their best players last year). If the Warriors were to lose to the Cavs in the Finals with Curry injured, wouldn't Warriors fans be making the same excuse Cavs fans made last year?
Don't we want to settle who the best team is once and for all? With no excuses?
The Spurs might be in the best position because of this injury right now, but I would caution fans from thinking that the Warriors are just going to get ran over without Curry in the second round.
The Cavs were a much less deeper team in 2015 than Golden State is right now, and the Cavs still made it to the Finals on the shoulders of LeBron James.
Golden State still has a great team around Curry and it wouldn't be a surprise at all if they at least get to the Western Conference Finals and possibly even win the Conference Final without Curry.
If that happens, wouldn't Cavs fans have to say like we did of our own team last year, "That's respectable and admirable."
On the other side of things, it's interesting to see how the Dub Nation is having a change of heart. Last year it seemed like many of their fans relished the injuries to Love and Irving. They made statements like "Doesn't matter if they're hurt, you still gotta' play with who you got."
Will they be saying the same thing if they get bounced from the playoffs early or lose in the Finals?
Everything has a way of balancing out over time and now we get to see how the two fan bases react when the opposite scenarios are in effect.
My initial reaction to it is that most of the Cavs fans I've seen are saying the exact opposite of what they did last year.
But hey, it's a free country. You are free to do and say as you please as long as it doesn't affect anyone else's freedom.
You're free to ignore the fact that you're doing something hypocritical.
I'm sure many Warriors fans are acting hypocritical right now, too. Let's see if we still get the matchup that we've been waiting for since June of 2015.