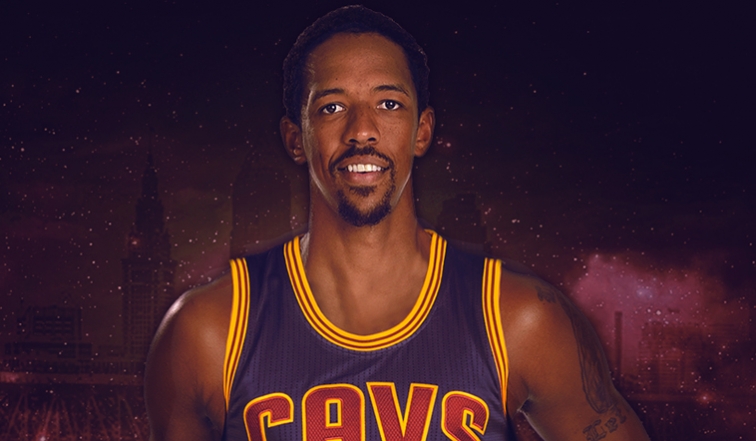 When the Cavaliers traded long time fan favorite Anderson Varejao on February 18, 2016, along with a future first-round draft pick, to the Portland Trail Blazers in exchange for a future second-round pick, most fans were upset and couldn't understand the logic. He had been through so much with the city and team, only to be cast aside for Channing Frye.
Channing was traded to the Cleveland Cavaliers in exchange for Jared Cunningham, Andy and a future second-round pick. Fryer was loaded with talent, however, never truly reached his full potential after coming into the NBA as the eighth overall pick in the 2005 NBA draft by the New York Knicks.
Frye had a decent career while playing with the Knicks, Trailblazers, Suns and Magic, but never the kind of career expected of him coming into the league. He had made a decent impact in his 38 regular season games with the Cavaliers, but never enough to make the fans not miss Andy in favor of him.
While Andy was seen as a regular member of the community and someone who had become the face of Cleveland sports during some very thin times, Frye was the new guy on the block and still a relative stranger to fans. This didn't mean he was a bad guy, far from it as in 2007, Frye established The Channing Frye Foundation. The foundation was founded with the goal of pointing youth in a positive and healthy direction.
In 2010, Frye and his wife established The Frye Family Foundation in order to give back to the communities that are important to the Fryes, in particular, Portland, Oregon and Phoenix, Arizona. Frye also sponsors a charity kickball tournament in Portland. He was actually a great guy, but one the Cavalier fans just simply didn't get behind because he was seen as the guy who replaced Andy.
All that would change in Game Three of the Eastern Conference Semi Finals as Frye helped the Cavaliers go up 3–0 with 27 points on 10-of-13 shooting, including 7-of-9 from three-point range, in a thrilling come from behind 121 – 108 win. His 7 three pointers were part of a fantastic shooting night that saw Cleveland sink 21 total three pointes, only 4 shy of a record set less than 48 hours prior. Channing Frye had arrived and Cleveland fans were happy to have him!