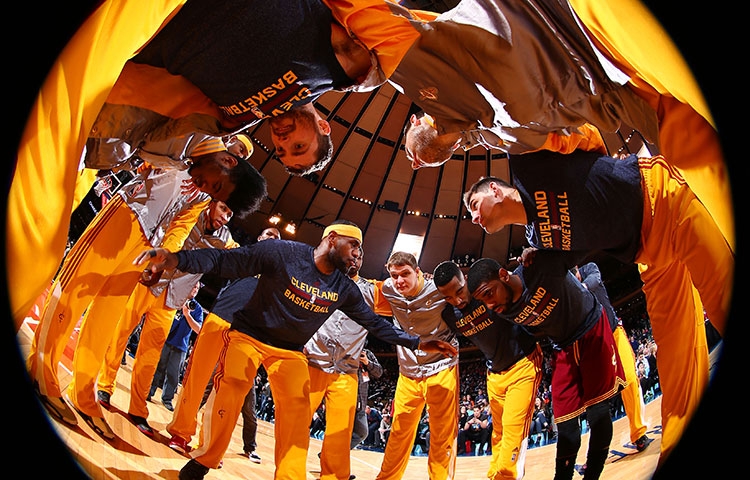 We're only two weeks into the NFL regular season, but believe it or not training camp for the reigning Eastern Conference Champion Cleveland Cavaliers begins in just one week. It has been a very busy off season for the wine and gold.
General Manager David Griffin has been able to resign LeBron James, Kevin Love, Timofey Mozgov, J.R. Smith, Matthew Dellavedova, James Jones and Iman Shumpert.
The Cavaliers also added veteran experience in Mo Williams and Richard Jefferson. The additions of Williams and Jefferson will allow James and Kyrie Irving to play fewer minutes this upcoming season, especially since Irving is coming back from his fractured knee cap suffered in overtime of game one of the NBA Finals.
There is still one member of the last year's Eastern Conference Championship squad that is still unsigned and at this pace may become a training camp holdout.
Power forward Tristan Thompson has still not agreed to either accept the one year tender offer that was placed on him by the Cavaliers before the start of free agent in July or a five year contract worth $80 million that has been on the table since the start of free agency.
Thompson and his agent Rich Paul want to get a maximum contract worth $94 million dollars in a report on Monday from ESPN NBA beat reporter Brian Windhorst.
When free agency began, it appeared the the Cavaliers and Thompson were in agreement on the $80 million dollar deal, then things fell through and both sides have been at a stalemate ever since.
Last month, Paul even went public with the notion that if Thompson agrees to play for the one year tender offer worth $6.9 million, this would be the last season he will wear the number 13 wine and gold uniform. Thompson is a restricted free agent this offseason.
The Cavaliers would have the right to match any offer Thompson may have signed with another team.
If Thompson agrees to the tender offer, Thompson will become an unrestricted free agent following the 2015-2016 NBA season. It's believed one team Thompson would like to play for is the Toronto Raptors. Thompson is a native of Toronto.
Thompson and Paul believe that a maximum contract is worth it because the Cavaliers will have three big men on their roster all coming back from injuries suffered last season in Love, Mozgov and Anderson Varejao.
The Cavaliers offer is in their mind a fair-market contract.
It will be interesting to see if a deal gets done just in time for the start of training camp next week. The same scenario happened last season with another client of Paul's, Eric Bledsoe of the Phoenix Suns. We shall wait and see.

NEO Sports Insiders Newsletter
Sign up to receive our NEOSI newsletter, and keep up to date with all the latest Cleveland sports news.