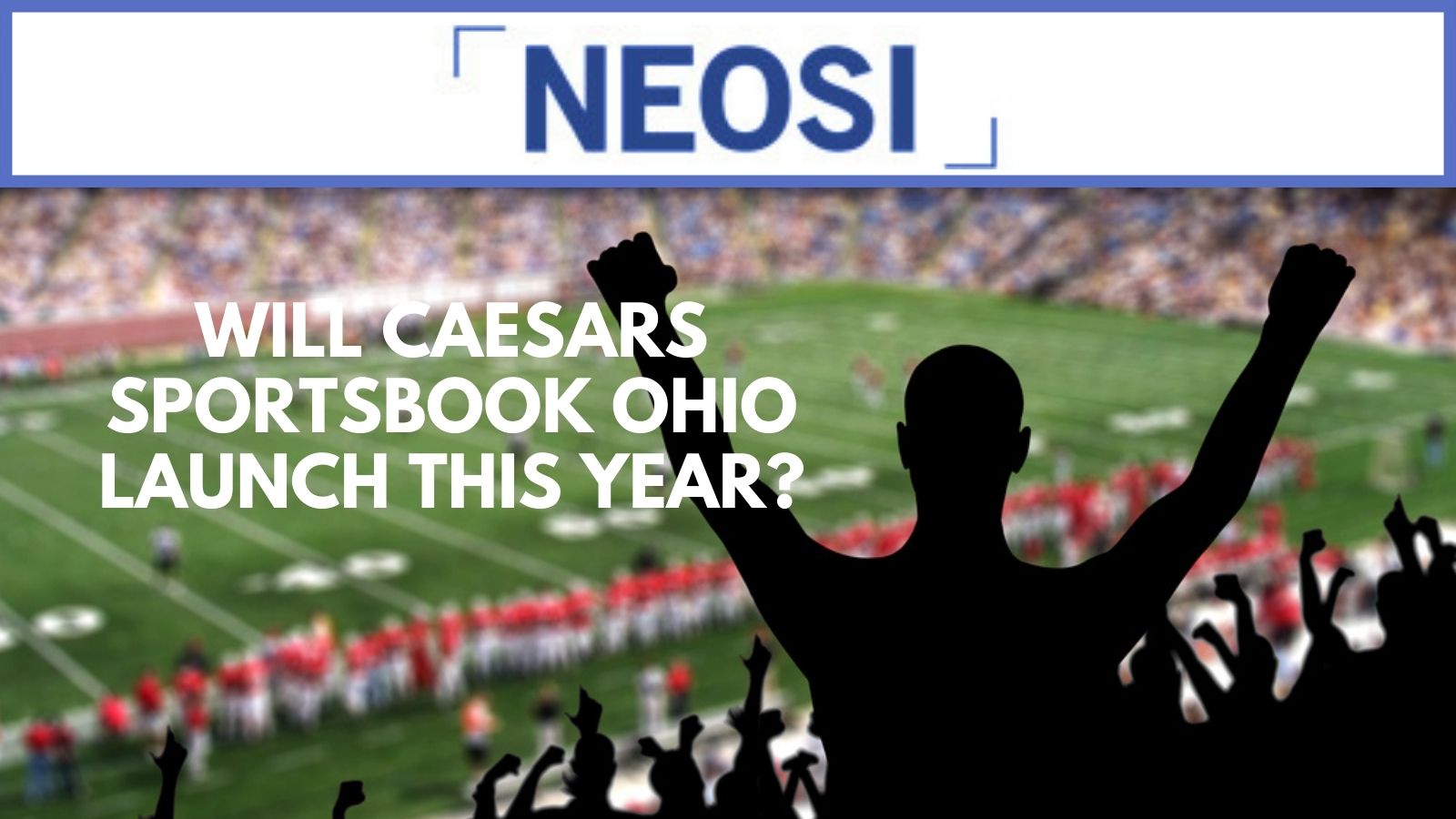 Caesars Sportsbook is planting its flag in multiple states, and Ohio may be next.
The state is working on a deadline of Jan. 1, 2023, to launch sports betting. Once it does, mobile betting platforms and offers like the Caesars Sportsbook Ohio promo code will be available for sports fans in the state.
There's a lot for potential bettors to look forward to. So will Caesars Sportsbook Ohio launch this year?
Launch expected close to deadline
After months of speculation, some clarity was shone recently on when Ohio sports betting will launch, though an official date is still not known.
In a statement released after its meeting, the Ohio Casino Control Commission said on May 18 that a start date for sports betting will be designated at its June 1 meeting, and "stakeholders should anticipate the Universal Start Date will be close to January 1, 2023."
In order to make the industry go live in the state, regulators have to check off multiple items from a massive list of work, including managing applications and otherwise making sure all systems are in place for a successful launch.
"Ohio is undertaking the largest gaming expansion in its history and largest ever simultaneous launch of sports gaming in the United States, with all eligible online applications, brick-and-mortar sportsbooks, and kiosks in bars and taverns eligible to start on the exact same date," the FAQ section on the Casino Control Commission's website states.
"If industry estimates are to be believed, this will necessitate detailed due diligence investigations and ensure compliance requirements of approximately 3,000 applications in time for the Universal Start Date."
Casino Control Commission spokeswoman Jessica Franks stressed to WCPO Cincinnati exactly how big of an undertaking this is for regulators. Sports betting isn't expected to go live until past the fall when some supporters hoped the launch would take place.
"For everyone interested, they really should expect it to be very close to – if not on – January 1st," Franks told the outlet. "We anticipate roughly 3,000 (license applications) might come in. We're going to need to do all of those investigations to issue those licenses and then make sure they're in compliance with all of the rules and regulations. We're going to need all of that time right up until January."
What will Caesars Sportsbook Ohio Offer?
Though it's unclear exactly when Ohio sports betting apps will launch, it's well known that Caesars Sportsbook will bring plenty of special features to bettors in the Buckeye State.
One major draw for Caesars is the odds the sportsbook offers. Though other platforms offer strong odds, Caesars can be trusted to provide top-tier numbers for multiple different sports, including football, basketball, and baseball, as well as some more niche sports.
It's also simple and easy for users to access the app, and that should be the same once it launches in Ohio. Users can download the Caesars Sportsbook app for their preferred operating device, and all they should have to do after that is make an account, including putting in personal information and making their first deposit in order to get started.
It's simple for users to deposit funds into their accounts, too, as Caesars offers multiple deposit options, including debit/credit card, PayPal, and more.
Caesars also provides a generous offer for new users, allowing their first bet to be insured up to $1,100. If that bet wins, users will get their earnings back as usual, but if it doesn't, they'll get the wager amount back as a free bet. It's a top offer among the Ohio sports betting bonuses expected.
And Caesars is already making its presence known in states around Ohio. Not only did the company recently partner with the Indianapolis 500 in Indiana, but it also joined forces with the Chicago White Sox in Illinois, with Caesars Sportsbook being named an official sports betting partner for the franchise.
"By teaming up with a globally recognized entertainment leader in Caesars, we are delivering the combined brand reputation and shared commitment to offer our fans an extraordinary sports and entertainment experience," White Sox chief revenue and marketing officer Brooks Boyer said in a release.
"With energized talent on the field, our partnership with Caesars enhances the excitement for our fans with new experiences and programs."
Caesars was already one of the top players in the industry, and its reach is only expanding. Once it sets up shop in Ohio, and other platforms launch too, bettors will have plenty of opportunities to get in on the action and start filling out their bet slips.

NEO Sports Insiders Newsletter
Sign up to receive our NEOSI newsletter, and keep up to date with all the latest Cleveland sports news.