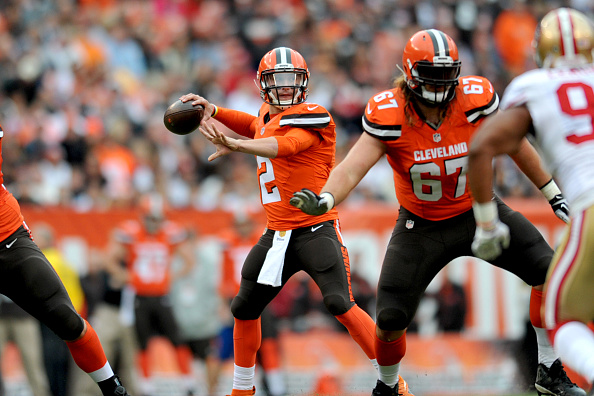 "Fail for Cardale."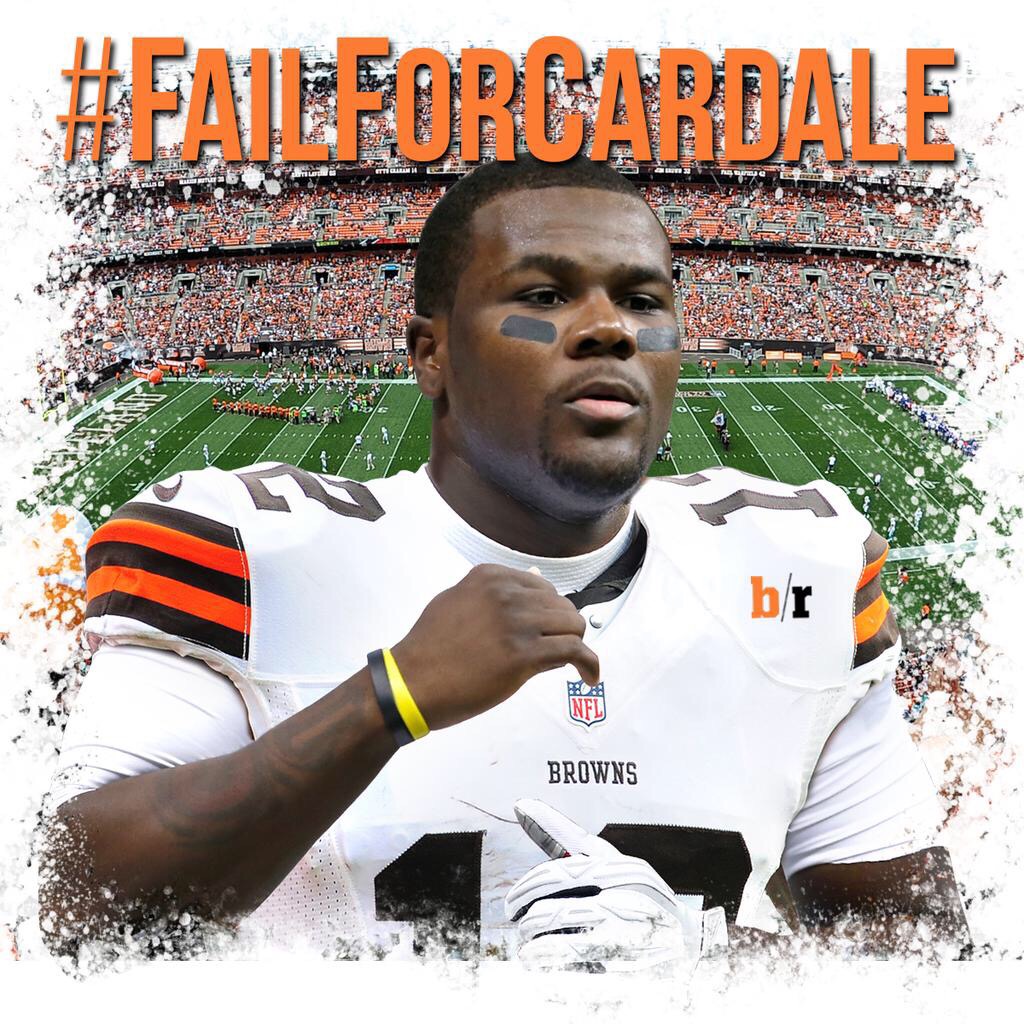 That was the plea of thousands of Browns fans just months ago, as it looked as if former first round pick Johnny Manziel had no chance at ever becoming Cleveland's mythical franchise quarterback.
The notion was to tank the rest of the season in order to draft The Ohio State Buckeyes' phenom Cardale Jones.
Yeah, it seemed like bit of a stretch to me, too.
While the NFL Draft is a key component in turning around NFL franchises, it has yet to be a weapon here in Cleveland. That's pretty much the reason why intentionally failing in order to secure the number one overall pick is a ridiculous idea.
For starters, having that elusive pick doesn't guarantee success. Just four teams (Colts, Chiefs, Panthers, Bengals) that have drafted first since 1999 would be in the playoffs if they started today.
Furthermore – and possibly even more to the point – the Browns are just naturally bad at drafting. Since 2011 Cleveland has had eight picks in the first round. Only five are still on the roster, and only two (Manziel, Danny Shelton) currently start.
Off-field transgressions aside, Manziel has begun to show signs of possessing the attributes of successful NFL quarterbacks. His ability to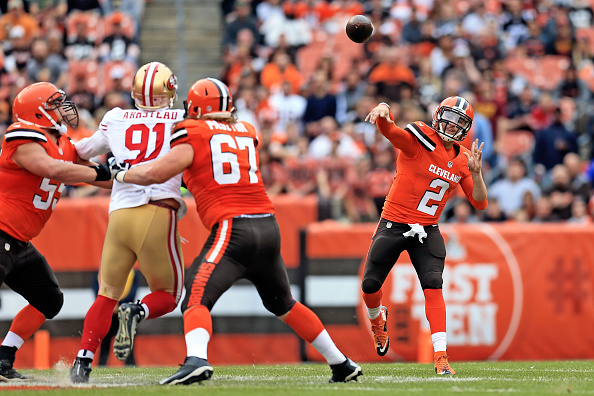 extend the life of plays after the pocket collapses was on full display Sunday against the Niners.
He read the blitzes well and made the proper adjustments at the line of scrimmage, and on a handful of plays avoided heat while keeping his eyes downfield and directed his receivers to open spots for big gains.
That's growth.
Sure, he's not the most well behaved human being, but teams like the Browns shouldn't be so anal about things like where Johnny spends his Saturday nights. An argument can be made that Josh Gordon's off-field antics are far worse that Manziel's, yet lately all I've heard about next season is how much Gordon's return will boost the play of our receivers.
There should be no call for intentional losing. Ever. This team has done enough losing already by accident. Losing on purpose would just sink us further into this 16-year-rut that is – and has been – Cleveland football.
Manziel is exciting to watch. He's getting better, and his energy during the games is oozing onto other members of the offense and defense. No matter how you feel about the former Heisman winner, Sunday's performance was the most dominating game by the Browns in 16 years.
It's no coincidence that it happened under the leadership of Johnny Manziel.

NEO Sports Insiders Newsletter
Sign up to receive our NEOSI newsletter, and keep up to date with all the latest Cleveland sports news.