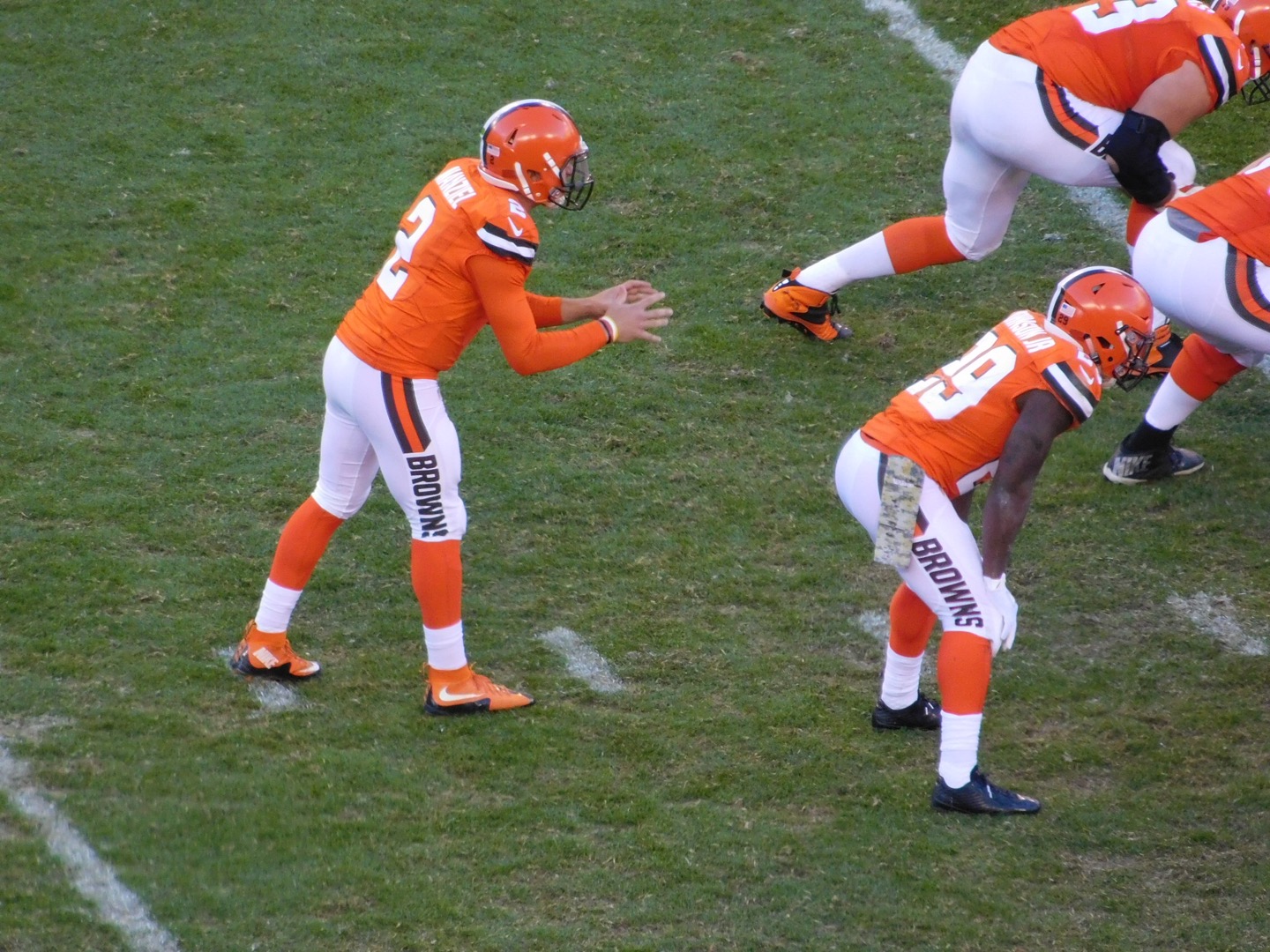 The moment is finally here: Johnny Manziel is the starting quarterback for the Cleveland Browns.
This is what so many people have been clamoring for this season, to finally throw Manziel out there and "see what he's got." I, for one, am absolutely thrilled to watch Manziel go out there against the Bengals Thursday night.
Of course, my reason isn't because I think Manziel is going to do well. No, no, no, no, no – I'm thrilled Manziel is starting because it will finally put to rest any notion that maybe, just maaaaybe, he can be a functional quarterback in the NFL. And when the Browns are thoroughly embarrassed with the entire country watching them, the organization might finally be able to move forward.
This game is for all the fans who call radio shows to say they're sure Manziel can become a franchise quarterback "under the right circumstances." This game is also for the fans who cheered when Manziel entered last Sunday's loss because starter Josh McCown, who was in visible pain most of the day, was too injured to keep going.
This nationally televised game is for all of the media members who – contractually obligated or not – constantly spew effusive praise and endless excuses for Manziel.
This game is for everyone who was deceived by Manziel's barely passable performance against the horrid Tennessee Titans back on September 20th. Remember: Tim Tebow won a couple of games, too.
This game is for every grown adult who has done the "money sign."
This sure-to-be-disastrous game is for anybody, anywhere, who seems to not care at all that Manziel, who went to rehab for ten weeks before the season, admitted to drinking alcohol before the domestic dispute occurred between he and his girlfriend on October 12th.
This game is for the poor souls who truly, honestly believe Johnny Manziel could ever throw for 300 yards in a game.
This game is for anyone delusional enough to think Manziel could complete 60% of his passes.
This game is for anybody sad enough to believe in Johnny Manziel.
After what the Bengals did to Manziel in his first career start last season, they're likely thanking the league for what will essentially equate to a second bye week. And the Browns, well, this demolition might be the straw that finally breaks the camel's back.
It's unclear if Mike Pettine will survive this (he probably won't, but should), but it will almost assuredly seal Ray Farmer's fate, not that anyone will miss his impact on the organization. Farmer's selection of Manziel has the Browns still spinning their wheels, wallowing in purgatory, which is decidedly worse than being a simply bad expansion team.
An expansion team typically has a franchise quarterback – and hope.
The Browns have neither.
The only good thing to come out of Thursday night's game will be that realization.

NEO Sports Insiders Newsletter
Sign up to receive our NEOSI newsletter, and keep up to date with all the latest Cleveland sports news.