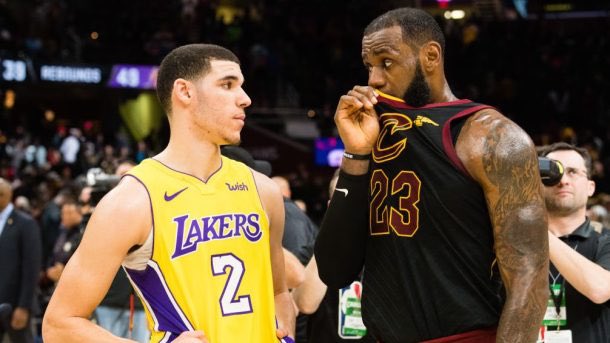 Las Vegas is not a city built on winners – meaning that no matter how you cut it, they always seem to have things right.
One thing one major Vegas betting company is putting their odds on is where Cavs star LeBron James will land come the start of the 2018 NBA season.
While some have said nationally that momentum this last week was building towards coming back to the Cavs, right now betting site Bovada has the Cavs second to just one other team that has the inside track on landing James – the Los Angeles Lakers.
The Lakers are currently 4/13 to land LeBron, meaning that if you bet $100 on the Lakers landing LeBron, you would win $30.77, a total payout of $130.77
Where do the Cavs fall in to all this you ask? Well they have jumped from fourth place on the list to second, and their odds to get LBJ back are currently 13/4 – meaning that if you put $100 on LeBron staying in Cleveland, you would win a total of $325, for a payout of $425.
Third place on the list of teams in the hunt for James is the Houston Rockets, and their odds of getting him now is at 15/2, meaning if you put $100 on Houston and he goes to the Rockets, you would win $725, for a payout of $825.
There was also a tweet on Saturday night that was getting a lot of play, this from a fan who said there was a James Lakers jersey already in stock at a Lids sporting goods store.
Sent to @lids by @Nike . They can't even wait a week and a half lol. @PrimeKristaps @nballaccess pic.twitter.com/GPWxSmiUnC

— Smiffy Jenkins (@Travilaaa) June 23, 2018

NEO Sports Insiders Newsletter
Sign up to receive our NEOSI newsletter, and keep up to date with all the latest Cleveland sports news.