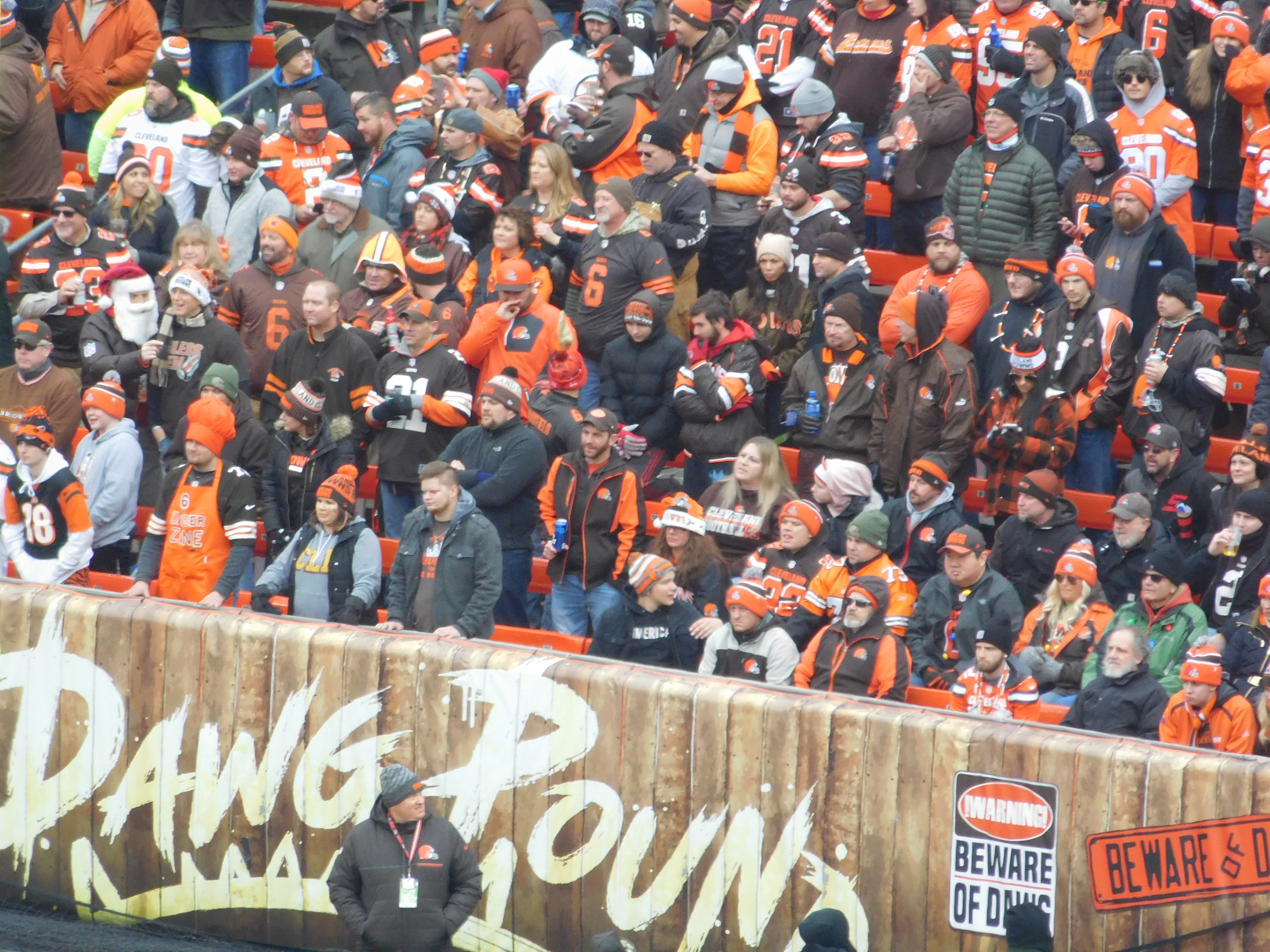 Things got a whole lot more interesting for the Browns and their fans on Monday when the team made the signing of former Willoughby South running back Kareem Hunt official.
A lot of fans loved the moved, some didn't but either way that's not going to matter come the start of the regular season, and already it seems odds are changing when it comes to the Browns and the 2019 season.
The first set of odds released on Monday was that of when the Browns new running back would play again, as it seems very much like he's going to be suspended for what he did to a woman in a hotel last February.
Here's the odds released after the signing was official thanks to Betonline:
2019 Reg. Season – What Week Will Kareem Hunt First Play?
Week 1-4 2/1
Week 5-8 3/2
Week 9-17 2/1
Does not play 6/1
So it seems odds wise it most are banking on a four-game suspension for Hunt, which puts him on the field in early October.
Then numberfire.com put out an interesting piece on the "3 Value Bets to Win Super Bowl LIV" next February, and along with the Colts and Buccaneers, the Browns are right in the middle of the three.
Here's what the site had to say about the Browns being a value bet to win next year's big game:
Cleveland Browns +3200
Never in my lifetime did I expect to consider the Cleveland Browns as a legitimate contender, but here we are heading into 2019 and things are finally trending upwards. Once Hue Jackson was finally fired, the Browns were able to finish the 2018 season 5-3 with a 8+ point differential. Over that span, Baker Mayfield threw 19 touchdowns compared to 8 interceptions. The rookie signal caller has brought optimism to the franchise for the first time in a long time.
Since 1948, there have been 82 rookie quarterbacks who started at least 10 games. Amongst those 82, Mayfield finished first in passing touchdowns, sixth in completion percentage, sixth in passing yards and sixth in adjusted yards per pass attempt. This kid has a bright future ahead.
Not only did the Browns hit correctly on Mayfield in the draft, they seemed to have cashed in handsomely with corner Denzel Ward and running back Nick Chubb. Cleveland had no issue putting Ward on the opposing team's best wide receiver, and he played well prior to suffering some injuries late in the season. Chubb finished the season with over 1,000 scrimmage yards and 10 total touchdowns despite not being unleashed until a few weeks into the season (upon the trade of Carlos Hyde).
While the defense improved last season, it still has a ways to go, but one thing that stood out was the aggressiveness, as evidenced by finishing second in takeaways with 31.With Cleveland having the third-most available cap space heading into next season, they should be able to invest in the defense, specifically on the defensive line alongside Myles Garrett. Having a potential stud quarterback and very exciting running back on rookie contracts will help the Browns address the rest of their needs.
When we look at the AFC North as a division, the Bengals have brought in an unknown at head coach and haven't made the playoffs since 2015.The Steelers have uncertainty of their own with the Antonio Brown and Le'Veon Bell situations, while Ben Roethlisberger only continues to get older. And while the Baltimore Ravens showed improvement last year, teams got to see Lamar Jackson start eight games and show no threat of being an efficient passer (58.2% completion percentage and 6.08 net yards per attempts). This gives the Browns a strong chance at the division title for the first time since '89.
Cleveland's Super Bowl odds will only shorten up as they add key pieces throughout the offseason. Now is a great time to jump in and join them on the bandwagon toward their bright future.

NEO Sports Insiders Newsletter
Sign up to receive our NEOSI newsletter, and keep up to date with all the latest Cleveland sports news.