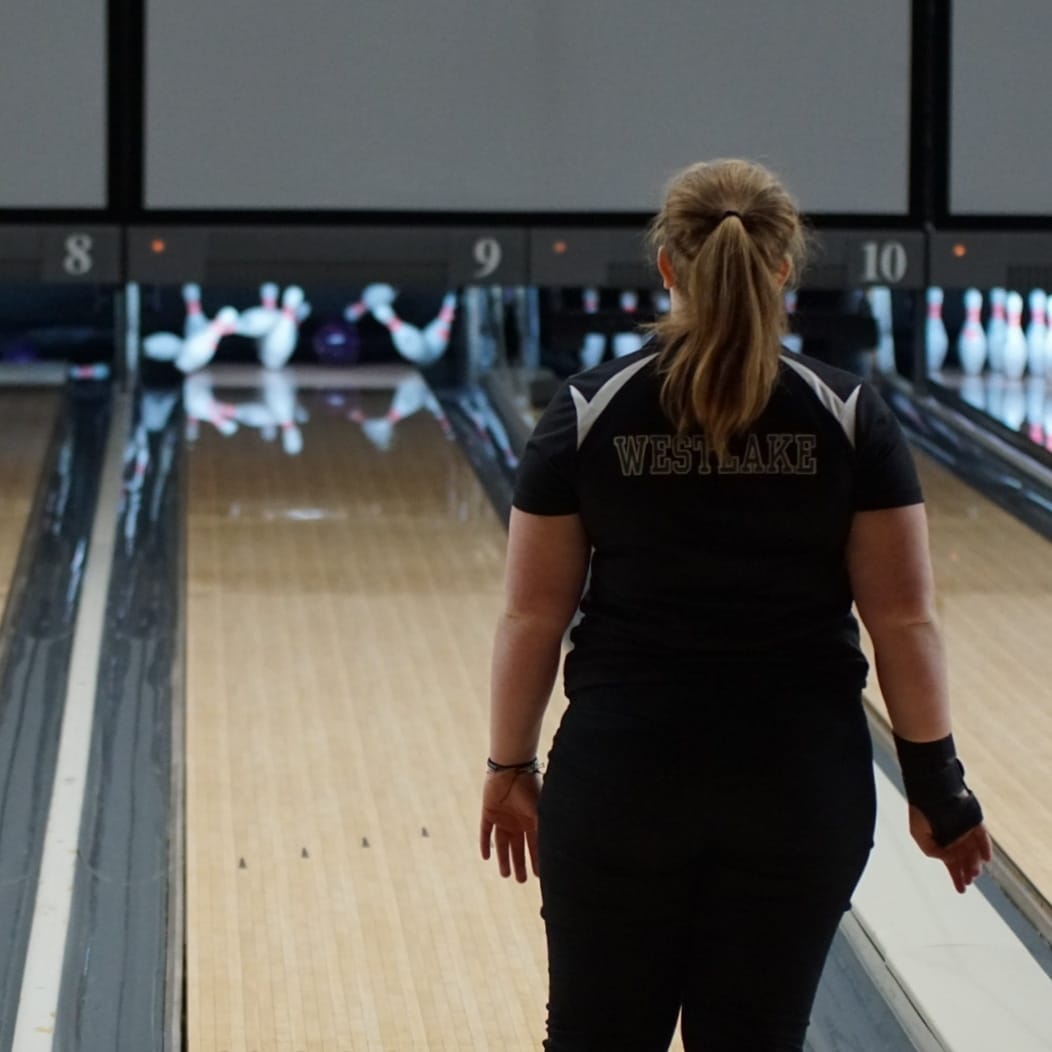 (Photo – Junior Jenny Wisniewski throws a strike – Credit – Jeff Wisniewski)
This week the veteran Demons varsity team maintained their top position in most of the GCIBL leagues by beating a young Lakewood team with a final count of 2598-1270.
Top scores this week were from Senior Charlotte Button (543), Junior Jenny Wisniewski (480), Senior Peyton Hedges (436), Sophomore Taylor Hedges (384) and combining for the final series were Senior Eve Anitas and Sophomore Gabrielle Hansen (425).
The team's 2598 was their third highest of the season, and comes after a difficult loss last week when the team rolled 435 fewer pins.
Next up for the Demons is a matchup against the 2nd place Olmsted Falls Bulldogs at Buckeye Lanes. This key match-up will largely determine which teams will get to compete for various league Championship trophies on Jan 26th.