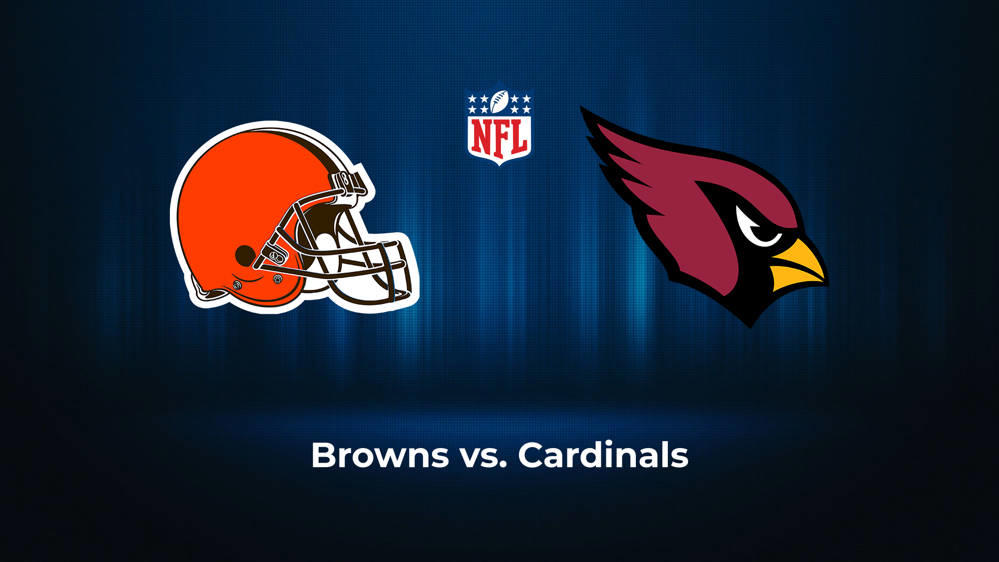 It's 2:04 left in the fourth quarter, the Browns have a 20-17 lead in Seattle, and are looking to advance to an improbable 3-0 record with third string quarterback PJ Walker under center. Walker is filling in yet again, for starter Deshaun Watson, as he continues to recover from his controversial shoulder injury, which has troubled him and the team, for over a month.
The Browns can taste a win at the tip of their tongue and have had complete control of this game after their mediocre start to the contest, especially on the defensive side of the ball. The Browns allowed Seattle to score two touchdowns and a field goal, on their first three drives to start the game, and allowed a redzone offense, which was bottom 5 in the league in redzone success rate, to start their day with 2/2 in the redzone with two touchdowns. Despite The Browns slow defensive start, they kicked it into high gear. Over Seattle's next 7 offensive possessions, the Browns defense allowed just 139 yards of total offense, allowed an average of just 19.8 yards per drive, forced 2 interceptions, and gave up 0 points.
The Browns offense followed, and after their first two drives, which resulted in a 3 and out and a fumble, and had them in a 14-point hole, they outscored Seattle 20-3 over the next 7 possessions. With 6:55 left in the third quarter, Kicker Dustin Hopkins made a 27-yard Field Goal, to give the Browns a lead for the first time of the game and was up 20-17. The game was theirs for the taking, and over the next 17 minutes of the game the Browns were in complete control.
Though at this current moment, it is 3rd and 3 with 2:04 left in the fourth quarter, and a key first down would be imperative if the Browns wanted to take time of this clock and win this game. Walker says hike, and as he drops back, is looking at Amari Cooper, running a slant route on the right side of the field. As he throws the ball, it is deflected off of cornerback Jamal Adams helmet, as he was rushing the quarterback. The ball pops up 20 feet in the air, and no one on the field feels like they have an eye on it, except for Seahawks cornerback Julian love. As Love jumps up, he hauls in Walker's sky ball for an interception, and Seattle regains possession with 1:57 remaining, at their own 47-yard line.
Even though the Browns defense could hold Seattle scoreless, and had plenty of time to do so, it felt like the momentum shift and field possession was just too much, and it was. Seattle would go on drive that lasted less than a minute and a half, and started it with a 7, 9, and a 27-yard reception, to tight end Noah Fant, which ended them up on the Browns 14-yard line. After a first down incompletion, the ensuing down was something Ohio football fans have seen all too well. With 44 seconds left on the clock, on 2nd and 10, the Browns would get their heart ripped out by a man that was responsible for so much happiness for most Browns fans favorite college team, just a year ago. Geno Smith drops back, and throws a 9-yard Touchdown, to first round wide receiver, and former Ohio State Buckeye, Jaxon Smith Njigba, to give Seattle the go-ahead lead, with 44 seconds remaining. In an incredibly ironic fashion, an Ohio football icon was responsible for handing an Ohio sports team a loss, after it was responsible for handing Ohio football fans win, for many years.
The touchdown would give Seattle a 24-20 lead with 44 seconds to go, and the Browns any hope to win this game, was erased over the last minute and 19 seconds of the game. On the ensuing Browns possession, the Browns offense would go 4 and out, and Seattle would kneel to end the game, with the win in their hands. The Browns would watch Seattle take first place in their respective division, a position the Browns could've had, with a win and a Baltimore loss. The Browns will have to shake it off and come home after a 2-game road trip, which had them finish up at 1-1, and will go home and defend home turf against NFC Wests own Arizona Cardinals. The Browns would be looking to correct some mistakes that have spoiled many of their games, and the Cardinals will be looking for something that they have withheld from their fans for the majority of the year, something to cheer about.
The Browns will be facing Arizona at a good time, after Arizona made some team altering moves, and will look like a much different team, then the Browns team thought they were going to play just a week ago. The Browns face a team in a situation that is incredibly similar to the Colts team they played just three weeks ago and have had a whirlwind of moves and news that has changed this team. Similar to the Colts, the man they thought they were going to face under center, has changed, and the series of events that caused this, are enthralling. On Sunday, the Cardinals lost to Baltimore 31-24, and following the game, Cardinals Rookie Head Coach Rich Gannon said that Dobbs will be their Starter for the upcoming game against Cleveland, despite the disappointing loss and poor performance. Just two days later, he then announced the Cardinals were going to bench Josh Dobbs after watching the game film, and announced they will start either rookie Clayton Tune, Jeff Driskel, or Kyler Murray, who would've been the starter this year if it wasn't for a torn acl suffered in early December of last year. After the announcement of Dobbs being benched, he was traded just hours later, to the Minnesota Vikings, for a 6th round pick. So, the Cardinals had a whirlwind to start the week, and it will either be rookie Clayton Tune, Jeff Driskel, or Kyler Murray, and an official announcement has not been made at this time. Quarterback Kyler Murray is listed as questionable, and quarterbacks Clayton Tune and Jeff Driskel, were seen practicing with the starters this week.
Despite who is starting for the Cardinals, Arizona will not be a pushover, and fans agree that their poor 1-7 record, doesn't display their performances. Arizona has been in many dog fights this year, and even though they have only had one win, it came against a great opponent, just a few weeks ago. 3 of their losses have been decided by just one possession. Their one lone win was in dominating fashion, against the highly touted Dallas Cowboys, and is responsible for 1 of their two losses of the year, as they currently have a 5-2 record. Arizona plays hard and scrappy, and that has been the one takeaway that fans can get from this team, as they are a rebuilding team, with a rookie head coach, and their starting quarterback hurt for the majority of the year.
Though even though they play hard, they have a bright future if they play their cards right, at this moment, they are a bottom 5 team in football, and the record and stats show it. On the Defensive side of the ball, Arizona gives up the 6th most yards per game, allowing 355.8 yards of total offense, and have allowed the second most touchdowns out of any team through 8 weeks, with 24. Arizona also gives up the 7th most rushing yards per game (130.6) and is bottom half in league in categories such as allowed passing yards per game (19th, 225.1 yards per game) redzone defense (20th 56.8%) third down defense (30th 45.3%) and give up the 5th most points per game (26.6).
The Cardinals Offense is not much better, as the Cardinals rank 11th worst in total yards per game (318.6) 4th worst passing yards per game (180.9) and are also the 10th worst team in average points per game (18.9). The cardinals have an outside chance to win this game, and even if they have all the intangibles of a winning team right now, they have none of the tangibles of one.
If the Cardinals have any hope to win this game, they will have to play as a completely different team than they have, over the last month, and transform into their week 3 self, when they put 28 points on the Cowboys stellar defense. They had 400 yards of total offense, had 22 first downs, and over 220 rushing yards, against a cowboys defense that ranks among the league's best in almost every major defensive category, including third  fewest yards allowed (287.4), 4th best in passing yards allowed (178.6) and have given up the 4th fewest points per game, allowing on average just 17.1. It comes down to a complete transformation as a team for the cardinals if they want to win this game and will have to transform themselves into their late September form, if they want to leave Cleveland with a win.
A big part, is it comes down too, whoever starts at quarterback, will have to be a major key to win this game, and they will have to get better quarterback play, then Dobbs had given them over the last month, as Dobbs was the worst quarterback in the League in EPA (Estimated Points Added) with a avg of -0.263, and him and the offense had fell apart. Though Arizona and the Browns are in the same boat, the Browns are hoping for some major offensive improvement this week, from the same position, the quarterback one.
The Browns go up against a weak opponent on Sunday, their worst opponent yet, but as one of the best football movie titles agrees,  it is truly Any Given Sunday. Even though the Browns play an inferior opponent, they have many things they have to clean up on, if they want to win this game, and if they have aspirations to play in late January and February.
First, the browns will be getting Quarterback Deshaun Watson back from injury. Watson was ruled the starter for Sunday's game, late Friday evening, and the Browns hope Watson can play a full game, and show no signs of pain from an injury, which has bothered him over the last 40 days. The Browns also hope Watson can provide some sort of productivity from the quarterback position, a position that has provided them little to none, over this entire football season, and he has some too blame. Watson is 13th worst out of 40 starting quarterbacks seen this season in completion percentage, with 61.7%. He has the 7th worst yards per game with just 175 yards per game, is 24th in qbr with 41.8, and the 11th worst qb rating with 80.9. He and the browns have the third worst passing offense in football, as they average just 180 passing yards per game, barely edging out the New York Jets, and New York Giants.
Watson needs to play better, and to play to the standards and expectations the team had in mind, when they gave him the highest guaranteed contract in March of 2022. Not only will the Browns have to get productivity from their quarterback, but Watson will also have to defuse an issue, which has paralyzed the Browns through the first 7 games of the year, and that is taking care of the ball. The Browns led the entire league with 17 turnovers and are 2nd worst in turnover margin (-7) and have lost the turnover battle, in all but one game this year. Watson and the Browns must be able to take care of the ball, and give the Browns defense a rest, that they look like they have been needing, after a poor last 4 weeks.
The Browns defense first 5 games of the year were great, and despite the Ravens game, they were dominating the opposition for the majority of the year. Though they have almost looked unrecognizable over their last two weeks. The Browns have allowed on average 31 points per game, are giving up an average of 409 yards a game and have allowed 9 touchdowns over the last two weeks. The 5 weeks prior to this, the Browns opponents were averaging just 15 points per game, 200.4 yards a game of total offense, and through 5 games, opponents had scored just 7 touchdowns over their first 5 weeks against this defense. So, the browns have allowed more touchdowns over their last two weeks then they allowed over their first 5, and something has to change. The Browns must get more consistency from this defense, and week in and week out, play to their potential, a potential we have seen when they held the Tennessee titans and Cincinnati Bengals to just 3 points, and the high-powered San Francisco 49ers Offense, to just 17.
The Browns are looking to keep their playoff hopes alive and get a nice win to continue what has been a solid season for the browns thus far and advance to 5-3 on the season. The cardinals are looking to advance to a 2-7 record on the season, and spoil Cleveland Fans the City playoff hopes, and fly out of Cleveland with a win.

NEO Sports Insiders Newsletter
Sign up to receive our NEOSI newsletter, and keep up to date with all the latest Cleveland sports news.