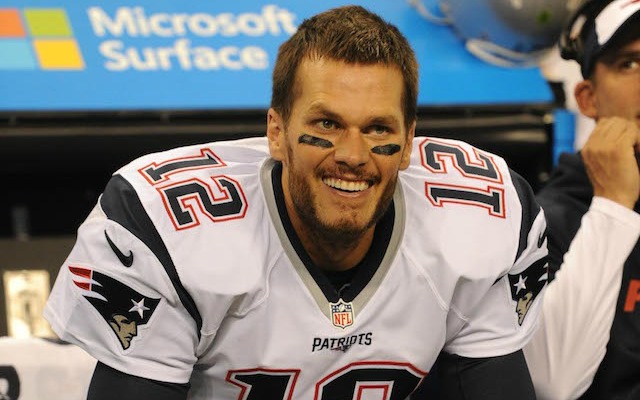 As the NFL regular season winds down and the playoff hunt heats up.  There are several big games on the docket this week, most notably the Patriots vs Steelers.  Things around the league are about to get very good, here is a quick peak and who I believe ranks where, and who can still sneak in!
| | |
| --- | --- |
| Team | Reason |
| Pittsburgh | An offense that can out score anyone in the league.  Week 15 showdown with New England is gigantic. |
| New England | They will have Gronk back for the big matchup with Pittsburgh.  The hoodie will have them laser focused. |
| Minnesota | Who would have thought this would be the NFC's best team? Great D and solid QB play equals winning! |
| Philadelphia | Even without Wentz, this team has the makeup to win.  Don't  count them out just yet.  Weak division will help |
| New Orleans | With an offense this good and the veteran leadership of Drew Bree's, they are a serious threat. |
| LA Rams | With an offense this good and a fearless coach, they can really sneak up on any team and go deep in January. |
| Carolina | A veteran leader on the sidelines and behind center, gives the Panthers a serious chance to win the NFC. |
| Jacksonville | The surprise team of the NFL.  They had hype last year, this year they have actual hope! |
| Atlanta | This is where they got hot last year and rode it to the Superbowl.  There is no reason to think it wont happen again. |
| Kansas City | Will the big win against Oakland last week revive them? |
| Seattle | Even with a banged up defense, they still remain a contender and worthy to beat any opponent |
| Tennessee | Marcus Mariota and the 8-5 Titans are right in the mix of things.  Don't forget about them come January |
| San Diego | Phillip Rivers has the Bolts running on all cylinders.  A weak schedule to finish up may lead to a shocking playoff run. |
| Baltimore | Even with Flacco playing below average, this team has a pathetic schedule the rest of the way and a chance. |
| Detroit | A loaded roster, an easy schedule, what happened? |
| Green Bay | Is Rogers coming back too late?  The Browns took them to overtime, the Browns for gosh sake?! |
| Dallas | Is Zeke coming back too late?  He will have fresh legs and they will need to win out and catch breaks. |
| Arizona | What could have been if they were healthy.  Even banged up they have played well. |
| Buffalo | Don't buy into the record, this team is a mess. |
| Oakland | So much hype coming into the season.  What happened? |
| Washington | A middle of the road season for a team with major changes coming everywhere. |
| Tampa | Another team with hype that fell terribly flat this season.  Will Winston ever mature? |
| Miami | A playoff team a year ago, but will struggle to finish 500 this season. |
| Jets | The best bad team in the league. |
| Houston | Will Deshaun Watson be ready by training camp next year? |
| Denver | Maybe if they would have just kept Brock Osweiler around the first time, things wouldn't be as bad as they are now. |
| Cincinnati | Only 3 weeks or less left in the Marvin Lewis era, that will have seen 0 playoff wins in nearly 15 seasons |
| Chicago | Don't let last weeks win over Cincinnati fool you, this is a very bad football team. |
| San Francisco | Jimmy G has them winning and sure seems to be the future at QB in Frisco |
| Indianapolis | This team is awful.  If they trade Luck in the offseason then the NFL needs to fine them and take away draft picks |
| New York Giants | Wishing they would have kept Tom Coughlin around right about now.  Need proof, look at Jacksonville |
| Cleveland | The worst franchise in the history of organized sports continues to dissapoint in a new way each week. |

NEO Sports Insiders Newsletter
Sign up to receive our NEOSI newsletter, and keep up to date with all the latest Cleveland sports news.