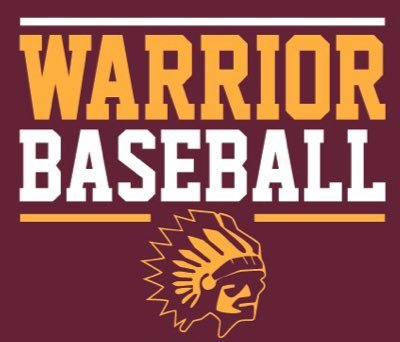 Cleveland, Ohio – Through six innings, it was a back and forth pitchers' duel at Nobby's Ballpark at Case Western Reserve University. In the end, Walsh Jesuit prevailed with a seventh-inning rally, scoring three runs, and making a key play at the plate to end the ball game, sparking them to victory, 5-4 over the host Benedictine Bengals.
Walsh Jesuit senior shortstop Brendan Regan led off the ballgame with a hit, and would later score on a wild pitch to give Walsh Jesuit the early 1-0 lead.
Benedictine answered back in the bottom of the first with two runs of their own, when senior catcher Matt Finucan was hit by a pitch, tying the game, and junior Jaret Glassman drew a walk, giving Benedictine the lead, 2-1.
Walsh Jesuit tied it up in the third inning when senior pitcher and Evansville commit Jace Burke reached on a walk. He later advanced to third on a throwing error and scored the tying run on a balk.
For the next few innnings, stellar pitching took over as Benedictine senior Marlon Moore got key double plays in the fourth and fifth, and retired the side in the sixth. He threw six innings, allowing two hits, two earned runs, walked four, and struck out two.
It was tied at two when senior Jaret Glassman led off the bottom of the sixth with a fly ball to right field that Matt Lobeck lost in the sun. Glassman ended up on second, and later scored on a fielder's choice groundout to give Benedictine the lead, 3-2, going into the top of the seventh.
Brendan Regan led off with a single, then junior Matt Lobeck reached on an error by third baseman Jaret Glassman, putting runners on first and second. Jace Burke then came up to the plate, and put down a bunt, looking to advance the runners. But the catcher's throw sailed wide, and Regan raced all the way home to tie the score at three.
Easton Kindall hit a sacrifice fly, scoring Matt Lobeck, to give Walsh Jesuit the lead, 4-3. They would later pick up an insurance run on an error at second base.
Walsh Jesuit pitcher Andrew Finucan came on in the bottom of the seventh looking to close out the game. After getting two quick outs, Matt Finucan was hit by a pitch for the third time in the game, Jaret Glassman then drew a walk, and Joseph Prevesk was hit by a pitch, loading the bases.
Sophomore Yassir Kahook then came on in relief. John Boswell laced a single to right field, scoring Matt Finucan. But Matt Lobeck made a strong throw home, nailing the tying run, Jaret Glassman to end the ball game.
"Matt Lobeck came through with a big base hit when Brendan (Regan) reached. My heart was racing with the energy and the excitement of the game. It was such a back and forth game, but give credit to Benedictine. Coach (John) Ellis is doing a tremendous job with that program. There were no losers in that game. Jace (Burke) threw really well for us. It's good to come out of here with a win, even though we made some critical mistakes. We bounced back and our energy was positive, so we came away with a win." said Walsh Jesuit coach Chris Kaczmar.
Jace Burke threw six innings, giving up only two hits, two earned runs, walked five batters, and struck out eight, earning the win. He improves to 2-0 on the year.
"I started off slow and I didn't feel like myself in the first inning. We looked sluggish coming out of the gate, but we settled in. I really think the guys helped me out making really good plays. It was a great game at the end. Love the fight." said Burke.
For Benedictine second year coach John Ellis, it was a disappointing end to the game.
"Going into the seventh, we had it set up where we wanted it. Marlon (Moore) pitched six incredible innings. We had some big momentum, and unfortunately, we didn't close it out defensively." said Ellis. "We are trying to limit these errors and they keep popping up. Hats off to Walsh, they're a great program and a great team." he added.
Walsh Jesuit improves to 5-4 (2-3 North Coast League) and hosts Massillon Jackson on Thursday.
Benedictine drops to 4-8 (2-3 North Coast League) and travels to Akron to take on Archbishop Hoban on Tuesday.