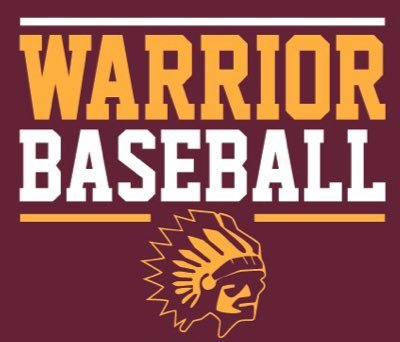 Shaker Heights, Ohio — In the first of two final tuneups before postseason play continues, Walsh Jesuit got the offense going early, and held off a Shaker Heights rally in the sixth to win, 7-4.
Senior Brendan Regan got things started with a single to left against Shaker Heights junior pitcher Ben Stager. After a double play, Jace Burke kept the inning alive with a double down the left field line. Easton Kindall followed with a single, Drew Wilkinson added another double to left, bringing home Burke, and putting Walsh Jesuit up 1-0.
Walsh Jesuit would add to their lead in the second when Brendan Regan came up to the plate again and reached on an errant throw by shortstop Nathan Hill. Riley Feltner, who led off the inning with a single, would score on the play, and Nathan Stahl would score on an errant pickoff throw, to increase the Walsh Jesuit lead to 3-0.
Walsh Jesuit would make it 4-0 in the third when Drew Wilkinson lined a single to left, his second base hit of the ball game. He would later score on a two-out double by Nathan Stahl.
Junior pitcher Nathan Stahl shut the Red Raider offense down, throwing three innings of shutout ball, allowing just one hit, walking none and striking out four.
Sophomore pitcher Owen Barnard came on in relief for Ben Stager in the fourth inning. Easton Kindall stepped up to the plate with two down in the fourth and hit his second home run of the season to left field, increasing the lead to 5-0.
Brendan Regan knocked a base hit into left field in the fifth to plate pinch-hitter Kade Labajetta to give Walsh Jesuit a 6-0 lead.
Shaker Heights finally got things going on offense in the fifth inning when junior third baseman Charlie Neel hit a single to left. He would score on a Justin Phillips groundout to third base.
Shaker Heights looked to rally in the bottom of the sixth when Nathan Rose and Wyatt Eisen walked. Daniel Ritts reached on a throwing error to third, and pinch runner Will Clawson scored, making the score 6-2.
Charlie Neel came up once again in the sixth inning, and laced a single to right field, scoring Eisen and cutting the Raider deficit to 6-3. Cal Nagusky came up, and hit a sacrifice fly to left field, and all of a sudden, Shaker Heights found themselves down just two runs. Pinch-hitter Nat Crowley drew a walk, putting runners at the corners
Freshman pitcher Brock Belsole then came on with the go ahead run at the plate in Justin Phillips, and induced a one pitch lineout to first base to get out of the sixth.
Walsh Jesuit added a run in the top of the seventh, when Brendan Regan reached on an error at third base, scoring pinch-hitter Yasser Kahook from second base to increase the lead to 7-4.
Belsole struck out the side in the bottom of the seventh to end the game and preserve the victory for the Warriors. He also picked up his second save of the year.
"I just tried to come in there and throw strikes. Just got my work done." said Belsole.
Walsh Jesuit had several contributors on offense.
The Michigan State commit went 2-3 on the day with two singles and reached base four times.
"I feel like we had a nice day at the plate, we had a lot of good at-bats at the plate today, and came up with the win." said Regan.
Nathan Stahl earned the win today, increasing his record to 3-3 on the season.
"I was just out there throwing and just letting my defense work, and I had run support, which was good. I was just letting my hitters hit." said Stahl.
Junior second baseman Drew Wilkinson was 2-3 at the plate with a single, a double, a run scored, and an RBI, and junior catcher Easton Kindall also went 2-3 at the plate with a single and his second home run of the season.
"It was just a good opportunity for me to help the team. I think we're gonna do well. See how far we can make it in the tournament." said Wilkinson.
"As a team, we just came together and pulled hits when we needed to, and our defense was good as it has been all year." said Kindall.
Walsh Jesuit improves to 15-8 and travels to Normandy on Tuesday afternoon, followed by a Struthers District semifinal game against top-seed Kent Roosevelt at Cene Park on Thursday afternoon.
"We're playing some of our best baseball of the year and widespread productive performances today. I was very pleased with how Nate Stahl and the rest of our pitching staff looked on the mound today. We had widespread offensive production up and down the batting order today, which gives us positive momentum heading into the weekend." said Walsh Jesuit head coach Chris Kaczmar.
"I thought we played well. For the most part, our pitchers kept us in the game against a good team. We got a couple shutdown innings, came up with some big hits, and pushed a couple runs across. I really thought if we got a run or two on base, we had a chance." said Shaker Heights head coach David Rainier. "Tomorrow, we're hoping to continue to play good baseball and come up with a win."
Shaker Heights falls to 11-15 and concludes its season on the road at Chardon Tuesday afternoon.

NEO Sports Insiders Newsletter
Sign up to receive our NEOSI newsletter, and keep up to date with all the latest Cleveland sports news.