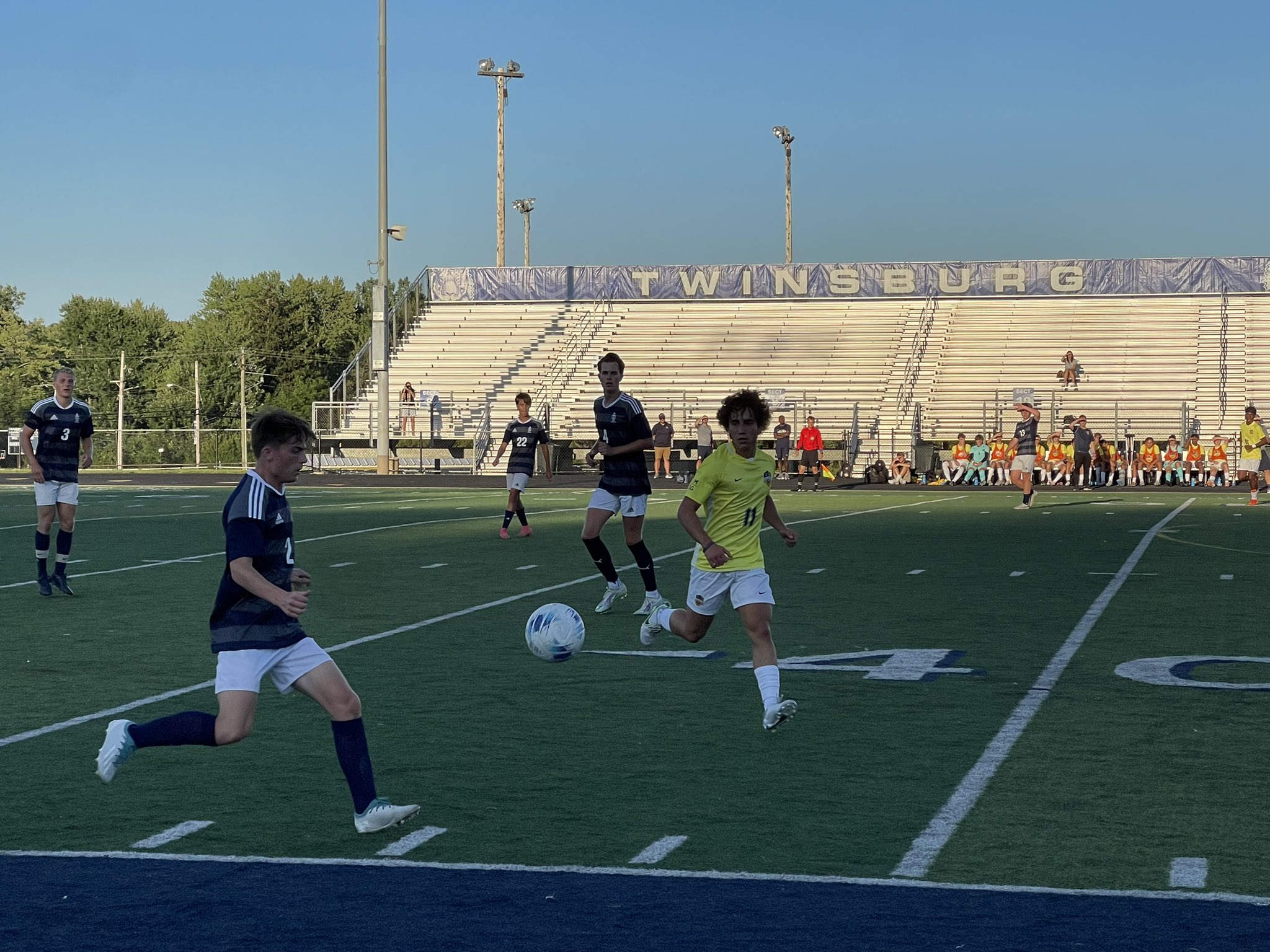 In possibly one of the greatest regular season victories in Twinsburg boys soccer history, the Tigers defeated the St. Ignatius Wildcats 2-0 on Tuesday.
Twinsburg Boys' Varsity soccer team start off their season this evening at their first home game. Go Tigers! pic.twitter.com/a6Cm1LjC7k

— THS (@theTwinsburgHS) August 22, 2023
In the Twinsburg boys soccer team's home opener, the Tigers got on the scoreboard early when senior Tate Lowry scored in the 7th minute to give the Tigers a 1-0 lead over St. Ignatius.
The Tigers would then score again almost 23 minutes later when junior Evan Schneeman scored on a penalty kick in the 30th minute of the first half.
Schneeman's penalty kick was a hard low liner to the right corner which found the back of the net with 10:27 left in the first half.
To watch Schneeman score on the penalty kick, go to the 6:11 mark of the following match video.
In the first half Twinsburg had two shots on goal while St. Ignatius had three shots on goal.
Neither team scored the rest of the way.
Here is the second half video of Twinsburg's amazing victory.
To emphasize how amazing this victory is, the St. Ignatius soccer team had not lost to an in-state opponent since Medina beat them 1-0 in the OHSAA State semifinal on November 7, 2018 in North Ridgeville (they tied St. Charles Prep school from Columbus, Ohio in 2020).
The St. Ignatius Soccer team has won the OHSAA Division I state championship the past four years in a row (2019, 2020, 2021, 2022).
In fact from 2019-2022, St. Ignatius won 77 games in a row.
The only teams St. Ignatius lost to in their state championship run in 2022 was St. Benedict's Prep from New Jersey and Calvert Hall from Baltimore, Maryland.
With the victory over St. Ignatius, Coach Mike Lally's Twinsburg Tigers boys soccer team improves to 2-0 on the season as they also defeated Cleveland Heights in their season opener, 6-0 on August 19th.  
Twinsburg High School Boys Soccer Team shut out St Ignatius tonight with a score of 2-0, This is an incredible victory over a nationally ranked team. First loss for St Ig to an Ohio team since 2018.

Photos soon.@twinsburgcsd @theTwinsburgHS @TwinsburgTigers @PrideOnThree pic.twitter.com/npOkK1N4PO

— T.J. Powell (@tjpowellnet) August 23, 2023
The Twinsburg boys soccer team will next return to the pitch when they travel to Summit County to take on Wadsworth on August 29th.
St. Ignatius returns to the pitch for a home game on August 28th against Walsh Jesuit.

NEO Sports Insiders Newsletter
Sign up to receive our NEOSI newsletter, and keep up to date with all the latest Cleveland sports news.