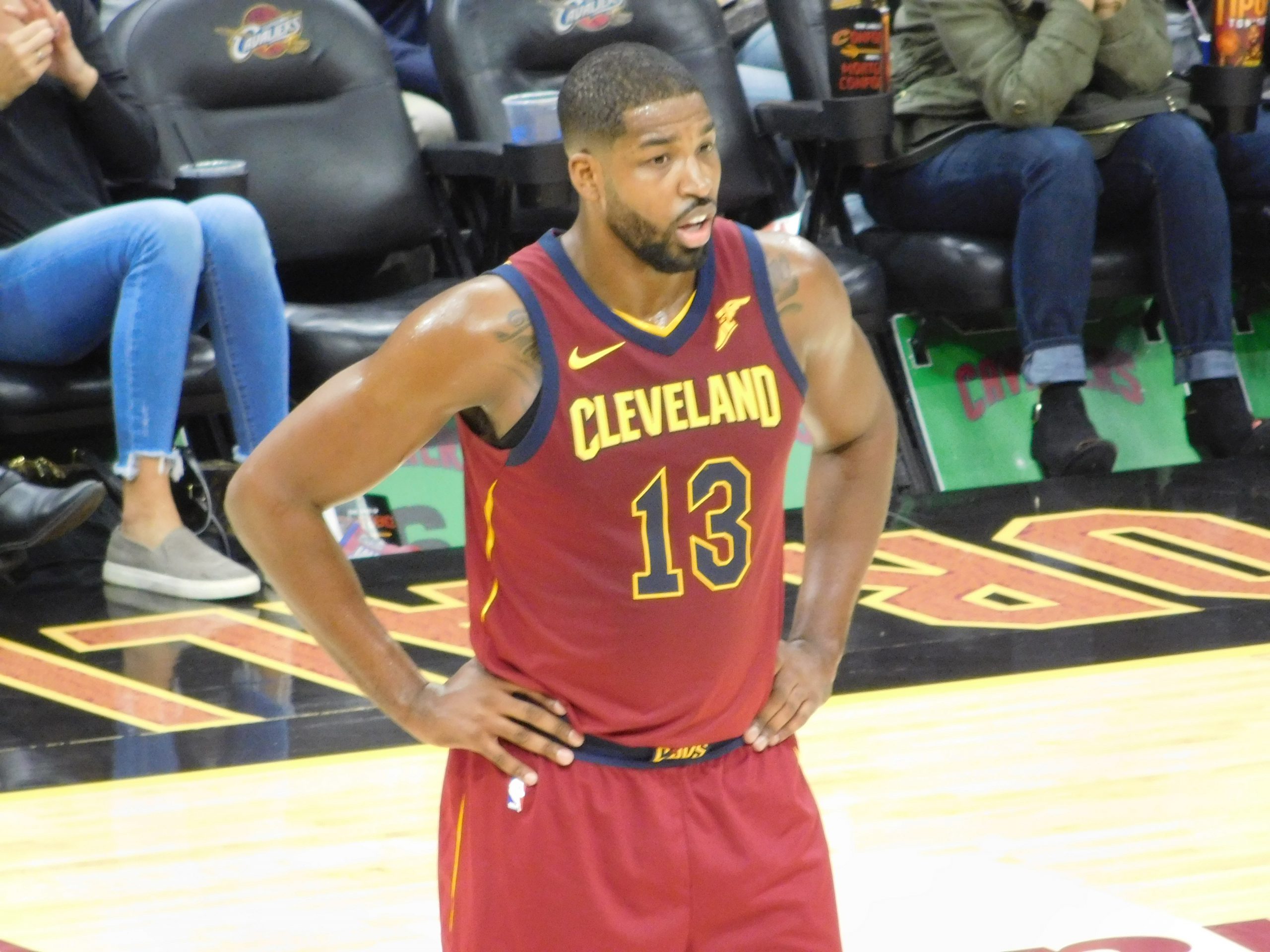 BOSTON– The Cleveland Cavaliers are likely going to experiment with a lineup change in Game 2 of the Eastern Conference Finals following their 108-83 blowout loss to the Boston Celtics.
Following Monday's practice, head coach Tyronn Lue made it clear that the team is well aware of how helpful Tristan Thompson could be in neutralizing Al Horford, a key piece of Boston's offense. In Sunday afternoon's contest, Horford put up 20 points. When Thompson guarded him in 12 possessions, however, Horford had zero points and didn't even get up a shot attempt.
Lue said that according to the Cavs' advanced metrics, over the last three years Thompson was the most effective against Horford out of all the players in the league who guarded him at least 30 possessions.
"It's definitely something we have to weigh," Lue said. "We weighed it before the series started, but we'd won seven out of eight and we weren't going to adjust until someone beat us and we didn't play well with that lineup that got us to this point. But yes, we have to weight that decision."
The Cavs have faced Horford the last three season in the playoffs as a member of both the Celtics and Atlanta Hawks. In the years leading up to this one, Thompson was a regular starter and Horford struggled to get going against him. Over those years, Horford's teams were just 1-12 against the Cavs before yesterday, the lone win being in the Eastern Conference Finals last season.
So what has made Thompson successful against Horford on a consistent basis?
"Just be myself, be very active, be active early," Thompson said. "Horford's playing very well right now and he's shooting the crap out of the ball. So when I do check in the game, whether it's him or (Aron) Baynes I just try to run the floor, set the pick and rolls, just try to work them on both ends so that hopefully by the second half his legs might be a little tired and he might not make that 3 he makes in the first half. So, that's all I try to do."
The addition of Thompson in the starting lineup should also help the Cavs remedy being overmatched in the paint. On Sunday, Boston outscored them 60-38, something that Thompson was still fired up about on Monday.
"That's unacceptable," Thompson said. "Obviously us bigs, we should be pissed off about that just because our job is to protect the paint, so we've got to do a better job with that. We just gotta communicate. In their pick and rolls they're able to get downhill a lot, so we gotta clean that up."
Game 2 is Tuesday night at 8:30 in Boston.

NEO Sports Insiders Newsletter
Sign up to receive our NEOSI newsletter, and keep up to date with all the latest Cleveland sports news.