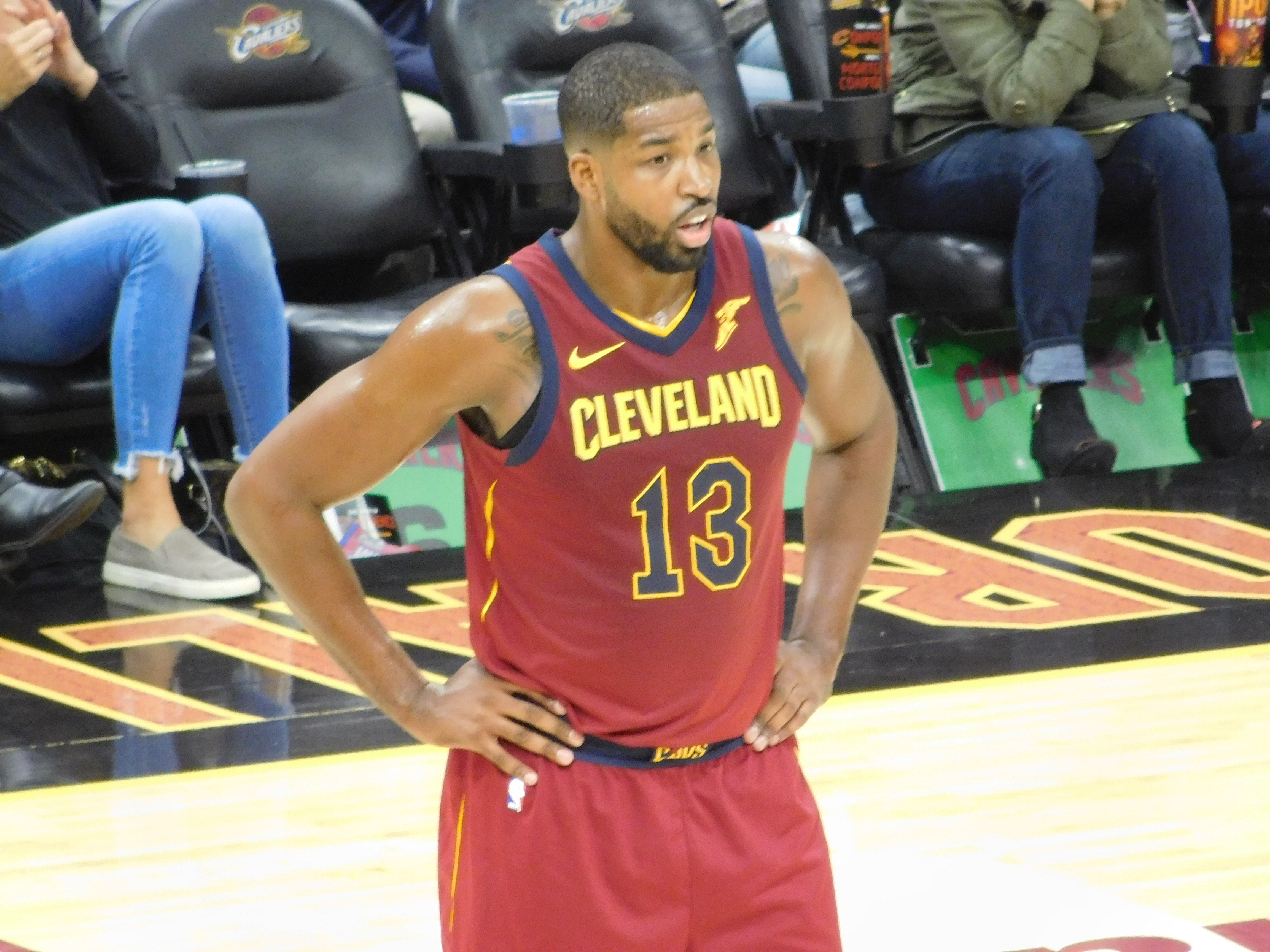 INDEPENDENCE, OHIO– Tristan Thompson may return to the court on Tuesday against the Atlanta Hawks, but with his arrival comes questions about his role.
Thompson has not played since Nov. 1 when he suffered a calf injury. At the time, the team said it was a calf strain that would require the Cavs' starting center to miss three-to-four weeks of action. Thompson said that timeline itself was inaccurate and that the injury was worse than a strain. He declined to go into details about the nature of the injury itself.
"Who said that was a real timetable," Thompson said after Cavs' practice on Monday. "They told you guys three-to-four weeks. That was never the case. The first week I was on crutches for a week, so there was no chance. So, I don't know who told you guys three-to-four weeks. I feel bad, I'm sorry. Ya'll should have just asked me or DMed me, I would have told ya'll the truth."
Thompson says how he feels in the morning will determine if he's ready to go tomorrow. Also says his time table to return was "never" 3-4 weeks, and that the injury was "worse" than a strain @NEOSportsInside pic.twitter.com/nIFfiKU7Gp

— Ashley Bastock (@AshleyBastock42) December 11, 2017
As Thompson nears his return however, the last major hurdle he has to overcome is seeing how the calf feels after playing three-on-three on Monday with Isaiah Thomas. When he does return though, his role with the team isn't as clear cut, especially considering the team's improvements during their 13-game win streak and the gelling of the second unit.
Head coach Tyronn Lue said that Thompson would not start, which makes sense considering putting Kevin Love back to the forward position would change the Cavs' pick and roll defense as well as Cleveland's ability to create mismatches on offense. But Lue also said that Channing Frye and Kyle Korver will continue to play together. For a coach that enjoys playing a nine or 10-person rotation, it's unclear exactly how much time Thompson will see.
"I mean, it's part of the game," Lue said. "Everyone goes through it, and Tristan's a big part of what we do. However we gotta figure out how to use him, we gotta do that. I have a plan in place and we'll just see how it works."
Lue says he has not yet had a conversation with Tristan about what his role will be, but also stressed Tristan has been a "big part of what we do. However we gotta figure out how to use him, we gotta do that." @NEOSportsInside pic.twitter.com/68z6GuJ2Bx

— Ashley Bastock (@AshleyBastock42) December 11, 2017
While figuring out the puzzle that is the Cavs' rotation, however, Lue was clear that he still recognizes the value that Thompson brings to the team. The team could still use him has a rim protector, and Lue said overall they have missed his rebounding and energy.
Thompson, for what it's worth, says that he has "never" questioned his role on the team and that his individual role doesn't matter as long as the Cavs are winning. In talking with the media, he also stressed how "happy" he was to see Frye put up quality minutes, and to see Kevin Love improve defensively at the 5 position.
"I don't care If I don't play, that's fine as long as we're winning, I'm going to cheer my teammates on," Thompson said. "If I play two minutes, three minutes, 20 minutes, it don't matter to me as long as we win."
"At the end of the day, our team is rolling, so wherever T-Lue wants to put me, I'm a team first guy. I'm all about winning games, no one remembers second place. I'm all about winning. So if it means coming off the bench and being a spark, I'm fine with that. Come out and just play hard, give the guys a good breather, keep the plus-minus up high, and then come back and cheer the guys on."
Tristan says he has "never" questioned his role while he's been out and says he is happy for Channing Frye considering how well he is playing. Also says he doesn't care how much he plays himself as long as the team is winning @NEOSportsInside pic.twitter.com/77vSFK6d8w

— Ashley Bastock (@AshleyBastock42) December 11, 2017