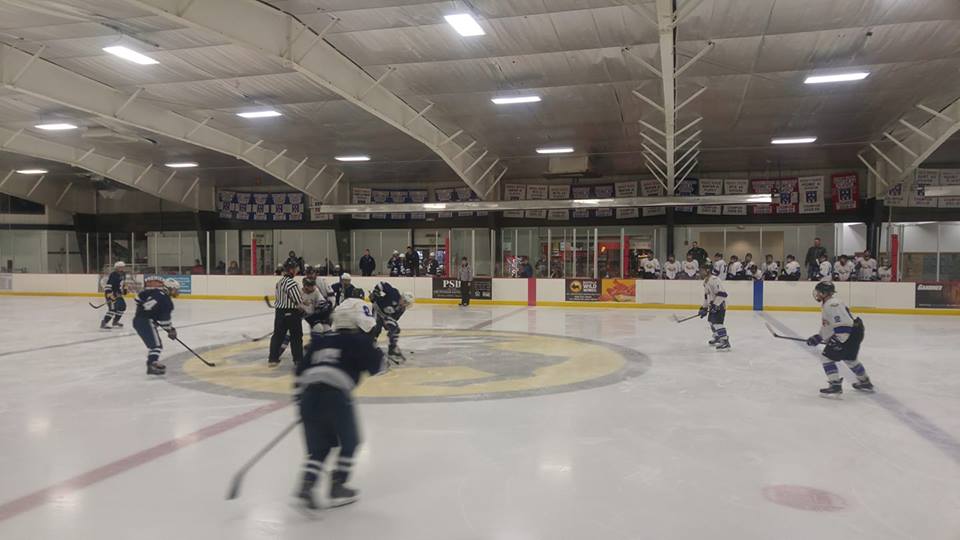 ROCKY RIVER – The Avon Eagles scored with just 43 seconds remaining in the game to force a hard fought 3-3 tie with the Solon Comets in the night cap of the Tim Alexander Memorial Tournament.  It was Mike Perusek getting it done to snatch a sure victory away from Solon.
Solon struck first with 11:35 to play in the first.  The goal coming from the stick of Andrew Oliver off of a pass from Josh Salisbury.  Oliver had slipped past the defense perfectly and was wide open with the goaltender.  Avon answered quickly by converting a power play to even the score.  That goal coming from Ian Dargai.
Avon managed to get off 8 shots in the opening period while Solon shot four times on net.  The score remained 1 goal apiece heading into the second period.
Solon would have a chance to regain the lead early in the second as they worked with a two-man advantage for two minutes, but couldn't convert and the game remained tied.  Later in the period both teams would see power play chances go to waste until the Comets broke through once again.  This time with a goal by William Furlong who had a heck of a weekend!
The stat line didn't represent what was truly taking place on the ice, as through two periods the Eagles rattled of 15 hard shots, while the Comets only got 8 off.  It didn't matter however as the Solon Comets were much more efficient, and their goaltender Michael Nagy was having a great game.
The game remained tight at 2-1 for over 7 minutes into the third period until Avon finally broke through the Nagy wall and scored at the 7:48 mark.  It was a perfectly placed slap shot in the zone by the Eagles Cole Emerine off the assist from Mike Perusek to tie the game.
The Comets remained unfazed by the Eagles rally and bounced back within minutes, scoring off of a stoppage of play to regain the lead at 3-2.  The goal off the stick of Christo Wu would seal up a great tournament for that young man as well, who was all over the ice this weekend for the Comets.  As mentioned, the Eagles would come back to force the tie late.
Final shots on goal Avon 20, Solon 17.

NEO Sports Insiders Newsletter
Sign up to receive our NEOSI newsletter, and keep up to date with all the latest Cleveland sports news.