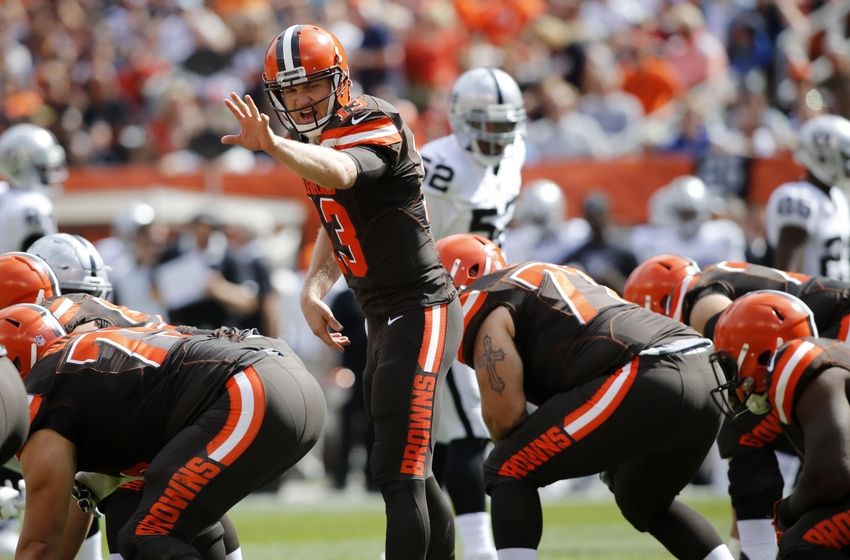 The 2017 NFL season has come to an end, and everyone is now focusing on the 2018 draft, which is just around the corner. Yet again the Cleveland Browns are going into the draft with the number-one pick in their pocket, although quite who they are going to spend the pick on remains to be seen.
The obvious choice for Cleveland is to draft a quarterback, but who they choose is far from certain. The player they should be choosing, and the number one quarterback in the draft according to most people is Josh Rosen, although some people have questioned how he fits into the system at Cleveland. The Browns need to stay away from thinking like this, when you draft a quarterback high in the draft, you are hoping that you bring someone in who is capable of leading your franchise for years to come. If the player you draft is that good, you work around them, and you make your team fit their needs and that is what the Browns will need to look to do going forward if they draft Rosen.
Quarterback Baker Mayfield is someone that many teams have been interested in over the past few weeks, he will certainly go within the first few picks. The Denver Broncos have shown an interest, but he may be off the board by the time we get around to their pick. He is an option for the Browns, and his size would certainly make him a better fit for them, but ultimately he is not of the same quality as Rosen. If you had to compare the two and ask yourself which one you want leading your franchise for the next decade, Rosen is the one picked by the majority of people.
While the Browns are not expected to challenge anywhere near the top of the NFL this coming season, their chances of success hinge on them finding the right quarterback. It will be interesting to see how the bookmakers react to the player they draft, and how that affects their odds going forward. Those who are looking to get involved in betting on the upcoming NFL season should know they can take advantage of a free bet at Champion Bets. With offers from many of the top bookmakers, NFL fans can select who they think will come out on top during the upcoming season.
Yet again the Cleveland Browns find themselves in an important position going into the NFL draft. They have the number one pick, and again they will look to draft a quarterback who can take their franchise forward. If they are to do that then they need to concentrate on taking the best possible quarterback from this class, and not someone who will fit better within their current team. For the best quarterbacks, teams have to change how they play, and that is what the Browns will have to do for Josh Rosen, but his talent will make it a worthwhile move.