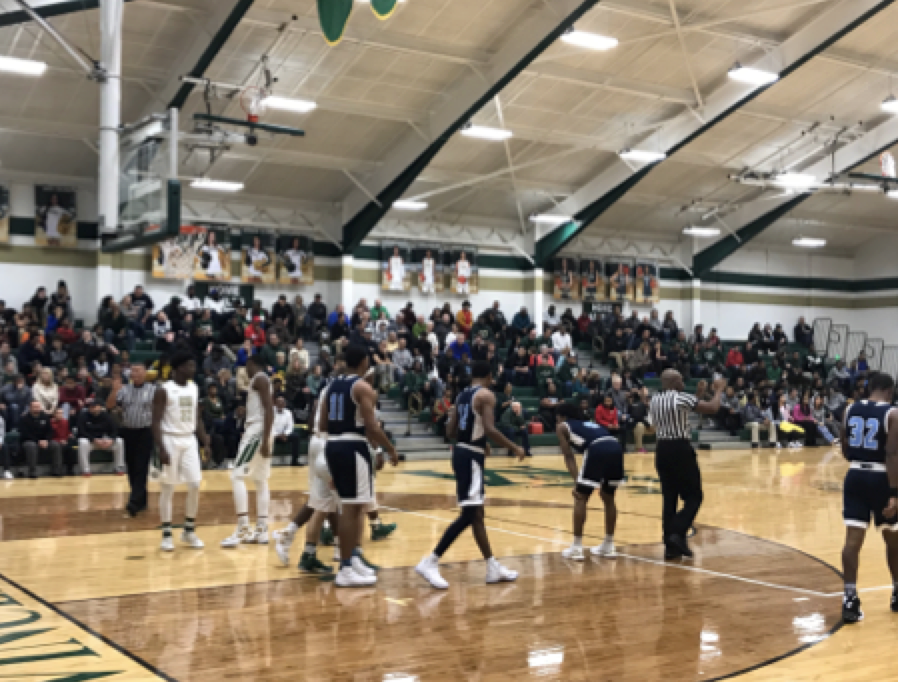 AKRON, OHIO– An early lead proved to be pivotal for the St. Vincent-St. Mary Fighting Irish as they went on to defeat Benedictine, 76-63, Thursday night.
For St.Vincent-St. Mary, Lunden McDay led the Irish with a team-high 21 points. Junior Darius Cone added 13 points off the bench with Seth Wilson and Scott Walter contributing 12 and 11 points, respectively.
"Offensively, we've been really pressing our guys to show a little more patience," coach Dru Joyce said. "The second half we showed a lot more patience and good things happen when you play like that."
It was a rough start for Benedictine as they couldn't get things going early on in the game. St. Vincent-St.Mary used a 12-2 run to end the first quarter to put them out in front, 18-12.
From there, St. Vincent-St. Mary kept its foot on the gas as they outscored the Bengals 20-14 in the second quarter. Benedictine fought all night for their buckets, but just couldn't find much success outside the arc.
St. Vincent-St. Mary would head into halftime with a solid 38-26 lead.
The Irish extended their lead to 15 points early in the third quarter. The Bengals kept fighting their way back and cut the deficit to single digits late in the quarter after a dunk from Davin Zeigler.
Two late free throws from junior Lunden McDay extended the Irish lead to 11 points entering the final eight minutes of the game. Benedictine couldn't stay away from the fouls as they committed five in the third quarter.
The Irish went 21-for-23 from the free throw line, which helped seal the deal against the Bengals.
"You get the right guys at the line and good things happen," Joyce said. "They fouled the right guys. The game is still about layups and free throws. That's a good thing when you go 21-for-23 from the free throw line."
Benedictine cut the lead to eight points late in the fourth quarter, but the Irish played conservative basketball after that, which kept the Bengals from getting more opportunities for a late comeback.
"We didn't make free throws and didn't do the tough stuff," said Benedictine coach Rob Stircula. "We took one or two chargers and I thought we could've taken more. We didn't get the big rebound and they played harder and tougher."
Zeigler led all scorers as he had a game-high 26 points. Jerwon Thomas and Chris Jefferson each added 10 points in the losing effort.

NEO Sports Insiders Newsletter
Sign up to receive our NEOSI newsletter, and keep up to date with all the latest Cleveland sports news.