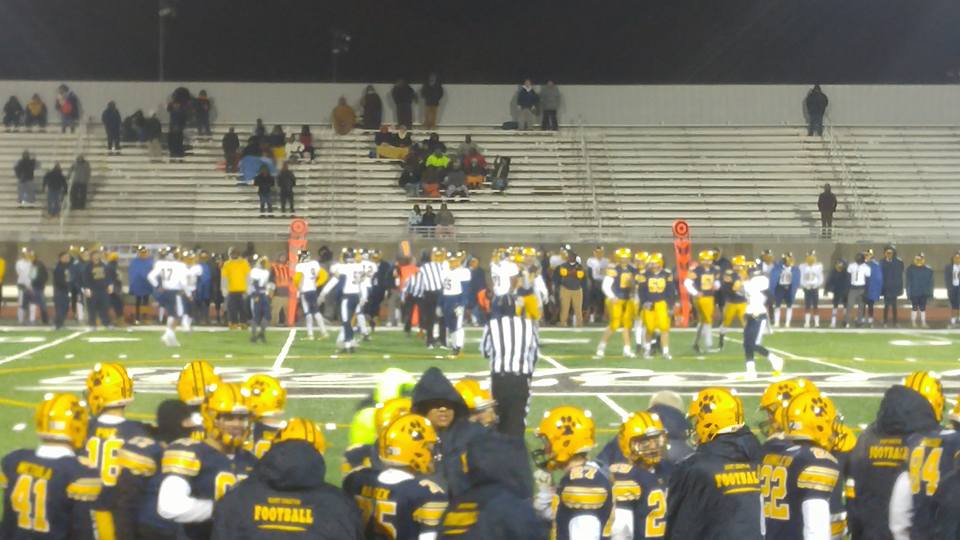 BEDFORD, Ohio – Bedford Bearcat Stadium was rocking tonight as the rematch of the century took place between St. Ignatius and Euclid. As usual, St. Ignatius gave it a total team effort to compete with Euclid and the state's top back in Ronald Lee. In the end it was St. Ignatius coming out on top, 45-22.
While all of the talk coming into tonight was about Euclid star running back Ronald Lee, the story of this game was the unstoppable rushing attack of St. Ignatius. Four rushers combined for over 360 yards and 5 rushing touchdowns to blow out Euclid.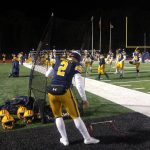 St. Ignatius quarterback Dan Alexander ran the option perfect all night and dominated with the ball every time he took off with it. Alexander, who took over the position midway through the season, has been excellent all year, and was again tonight. He finished with 90 yards rushing on only 5 carries. He also was responsible for the only touchdown of the first half.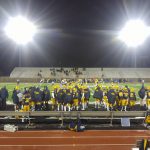 Joining the Wildcat rushing attack was Jahadge Floyd, who ran for 130 yards and a touchdown on 13 carries. Jack Welcsh recovered from an early fumble to tote the rock 9 times for 73 yards and a score. Even in mop up time, the Wildcats just kept pouring it on, this time it was sophomore sensation tailback Michael McNamara with 69 yards and a touchdown on only 5 carries.
Simply put, the Wildcats could not be stopped and Euclid is beyond lucky it wasn't worse. They were kept in the game in the first half by three costly St. Ignatius turnovers. Each time the Wildcat defense stood tall and didn't let the Panther attack cash in.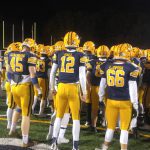 Ronald Lee did everything he could to keep the Panthers in it, but it wasn't close to being enough. Lee, who had a terrific season, finished the night with 100 yards on 24 carries and a touchdown in the closing seconds.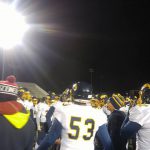 The Saint Ignatius defense was stout up the middle and forced southpaw Euclid quarterback Aubrey Shabazz into frantic decisions all night long. Never was this more evident then on the very first drive of the game. A St. Ignatius blitz forced Shabazz into a careless interception by Thomas Eichenberg. It was just a small part of a huge night for Eichenberg who had countless tackles behind the line of scrimmage and was in on three first half sacks of the rattled Shabazz.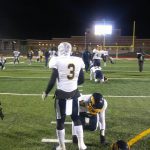 As mentioned, the Wildcat offense did make three very careless and uncommon mistakes with the ball in the first half. Two fumbles and an interception, but the Euclid offense simply couldn't take advantage. This allowed St. Ignatius to take a 10-0 lead into the half.
The third quarter was all St. Ignatius, outscoring Euclid 28-6 by scoring every time they touched it. The blitzkrieg of points was courtesy of two Jack Welcsh touchdown jaunts, one by Jahadge Floyd and a beautiful 24-yard touchdown toss from Dan Alexander to Sam Synder.
By the end of the quarter, it was 38-6 and we had moved to a running clock. The lone Euclid score of the frame came on a 75-yard pitch and catch from Aubrey Shabazz to Dre'Von Lindsay down the sidelines. Cameron Toppin appeared to have Lindsay wrapped up, but young Dre'Von made a crafty move to break free for pay dirt.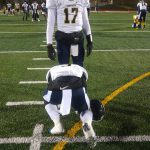 With the 45-23 thrashing of the Euclid Panthers, the St. Ignatius Wildcats advance to take on the Mentor Cardinals next week in a rematch of their week two clash.
Box Score
Euclid         0      0      6      16 = 22
Ignatius      3      7      28      7 = 45
Scoring Summary
39-yard FG by Trickett at 6:36 of 1Q
9-yard TD run Alexander at 4:20 of 2Q XP Good
3-yard TD run Floyd at 9:17 of 3Q XP Good
75-yard TD pass from Shabazz to Lindsay at 8:11 3Q XP Blocked
6-yard TD run Welcsh at 6:55 of 3Q XP Good
24-yard TD pass from Alexander to Synder at 2:06 of 3Q XP Good
31-yard TD run Welcsh at 0:00 of 3Q XP Good
38 yard TD run Wright at 10:04 of 4Q 2pt Good
3 yard TD run McNamara at 7:35 of 4Q XP Good
2 yard TD run Lee at 1:14 of 4Q 2 pt Good.

NEO Sports Insiders Newsletter
Sign up to receive our NEOSI newsletter, and keep up to date with all the latest Cleveland sports news.