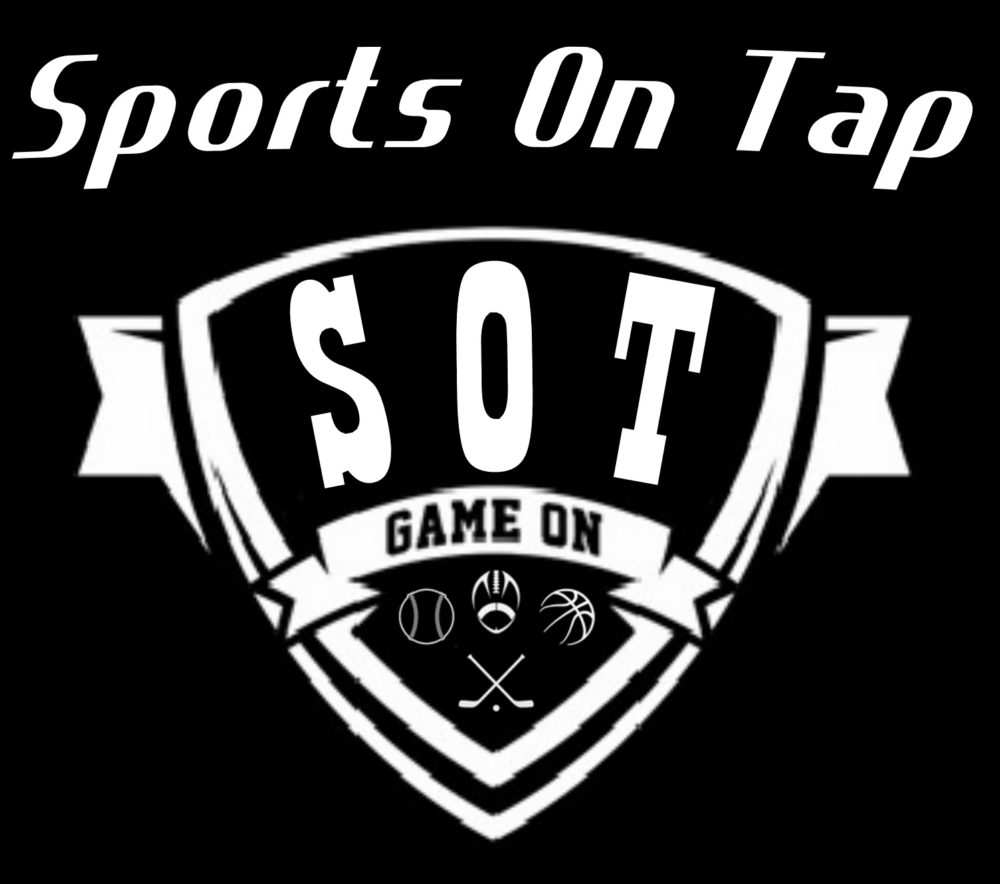 Sponsored by: Westlake Interior Painting 
By Sean Duffy 
Medina, OH- It is week 3 of the Northeast Ohio High School Football Season. For most teams, it marks the end of their non-conference schedule and teams begin to prepare to enter conference play.  Our game of the week features a cross division match up in the Suburban league. North Royalton Bears (2-0) from the National Division take on the (1-1) Highland Hornets of the American Division.  The Hornets look rebound from a week 2 loss to Medina, while the Bears will look to continue their winning ways as they defeated Parma in week 2.   It looks to be a great game  to  close out the non conference portion of the 2018 schedule.
Highland got the ball to start and wasted no time getting into the end zone thanks to a 33 yd TD run by Senior RB Jake Rogers, Highland took an early 7-0 lead with 10:36 left in the 1st quarter.  Highland would score again later in the 1st on a 68 yd TD throw and catch from Senior QB Jack McGinty to Junior WR Bryce Profitt, Hornets led 14-0 with 4:04 left in the opening quarter.  North Royalton got on the scoreboard thanks to a 60 yd run by Junior RB Simon Antonio, Antonio would not only punch it it in the end zone  on a 3 yd run  but also scored the 2 point conversion.  At the end of the 1st quarter Hornets led 14-8
North Royalton would score early in the second quarter, thanks to a 22 yd run by Antonio second score of the half,  North Royalton jumped out to a 15-14 lead with 10:47 left in the half.
Touchdown @NRAthletics. Simon Antonio with 22yd TD rec. from Marousek. XP good. Bears now lead 15-14, 10:47 2nd qtr.@NEOSportsInside @HSHysteria @FOX8FNTD pic.twitter.com/MG4dj62AtH

— Sports On Tap (@SOTPodcast) September 7, 2018
Highland would not find themselves behind for long as Jake Rogers rumbled 62 yds for a TD on the next hornets possession, Highland led 21-15 with 10:00 remaining.  Highland would add three more thanks to a 20 yd field goal from Junior Kicker Justin Tepes. Hornets held a 24-15 lead with 2:53 left in the half.  North Royalton would add a score just before halftime when Junior QB Joe Marousek connected with Junior WR Riley Knurek for a 37 yd TD Pass.  At the end of the half Highland led 24-22.
North Royalton took the ball to open the second half of play and marched 68 yds down the field, scoring  on a 4 yd TD pass from Marousek to Antonio, his third of the night.  North Royalton took a 29-24 lead with 9:11 left in the third quarter.  Highland took back the lead thanks to an electrifying 83 yd kick off return for a TD by none other than Jake Rogers, his third score of the night.  Highland led 31-29 with 8:54  remaining in the third.  later in the quarter, North Royalton benefited from a costly Highland penalty on a punt and took over deep in Hornet territory.  Simon Antonio would score on a 7 yd TD run, his fourth score of the contest. Highland was driving at for a score late in the third, but a fumble in the end zone by Rogers cost Highland a scoring opportunity.
Jake Rogers with a costly fumble in the end zone for the @HornetAthletic. @NRAthletics takes over on their 20yd line pic.twitter.com/9CTgfK2FUy

— Sports On Tap (@SOTPodcast) September 8, 2018
Bears took a 36-31 lead as the third quarter expired.
Highland's Defense was able to overcome the costly turnover and force a North Royalton punt to open the fourth quarter.  Highland's offense drove the ball 75 yds for a TD, a 1 yd TD Run by QB McGinty.  Rogers would convert the 2 pt conversion to give Highland 39-36 lead with 7:17 left in the game. North Royalton took the next drive 63 yds in just under 6 minutes for a score, Marousek 6 yd TD run.  North Royalton led 43-39 with 1:10 Left in the game.
TOUCHDOWN ROYALTON!!Marousek scampers for the go ahead TD with 1:10 left. XP good. @NRAthletics 43@HornetAthletic 39@NEOSportsInside @HSHysteria @FOX8FNTD pic.twitter.com/ZeeR4tFANt

— Sports On Tap (@SOTPodcast) September 8, 2018
Highland got a lucky break as a Bear squib kick was returned for a good gain and took over on the North Royalton 40 yd line.  Highland put together a fantastic  game winning drive consisting of a converted 4th down conversion.  The final play of the game was a TD pass from McGinty to Rogers as time expired. Highland wins in walk off fashion with the final score 45-43.
GAME WINNER! pic.twitter.com/l1BL2txRj7

— Sports On Tap (@SOTPodcast) September 8, 2018
North Royalton falls to 2-1 on the season, they were led  by RB Simon Antonio who rushed 18 times for 164 yds and 2 TDs, 5 rec 33 yds and 2 TDs . The bears will look to rebound in week 4 as they host Stow-Munroe Falls.
Highland improves to 2-1 on the season.  Hornets were led by Player of the Game RB Jake Rogers who finished with 24 carries for 249 yds, 2 TDs on the ground, 1 kickoff return of 83 yds for a TD, and the game winning touchdown reception. The Hornets will look to continue their winning ways as they host Kent Roosevelt in week 4.

NEO Sports Insiders Newsletter
Sign up to receive our NEOSI newsletter, and keep up to date with all the latest Cleveland sports news.