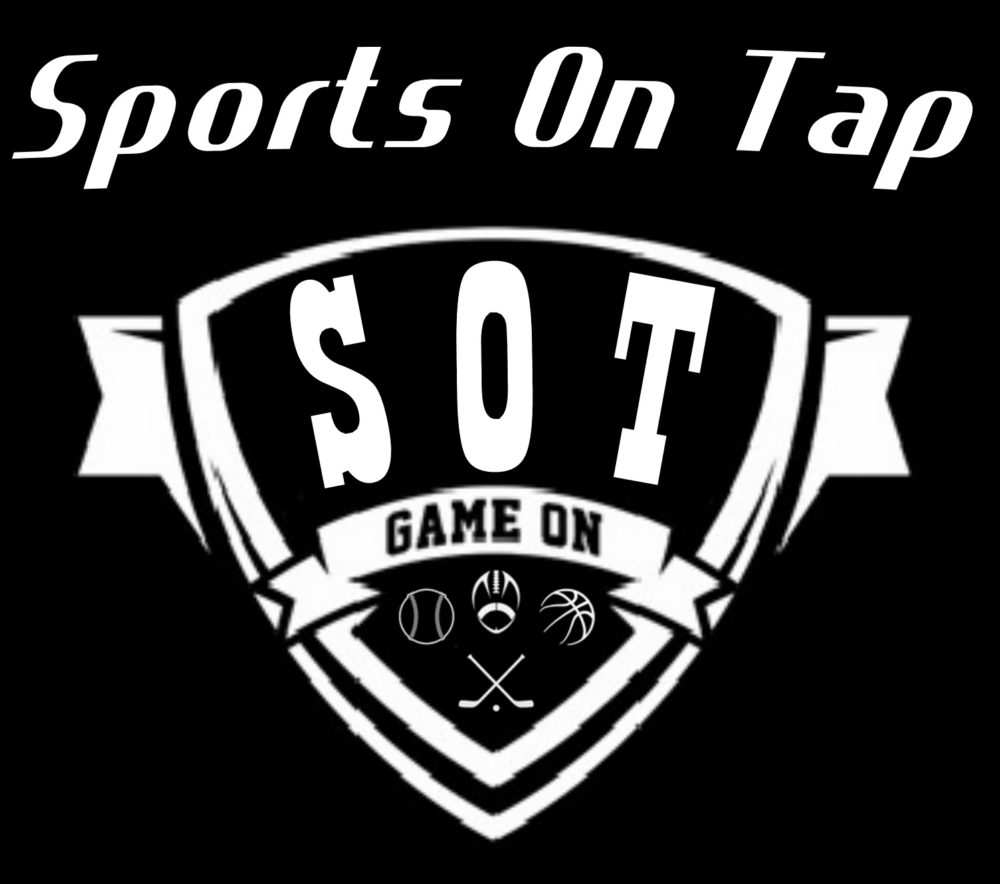 By Sean Duffy
AURORA, OHIO– It may be week 6 in the Northeast Ohio High School football season, but our game of the week has a championship game feel. The undefeated Barberton Magics travel to take on reigning division champions the 4-1 Aurora Greenmen.  The winner of this game will control its own destiny for not only the American Division crown, but the all important playoff picture. It is sure to be a great game between two of the top three teams in the American Division.
Aurora was set to get the ball to open the contest but the Magics had other ideas with an onside kick which they were able to recover on the Greenmen 40 yd line.  Two plays later Magics Junior QB Chase Haywood connected with WR Derrick Vaughn for 39 yd TD pass.  Just like that Barberton jumped out to a quick 7-0 lead early in the first quarter.  On the ensuing drive,   Aurora QB Colin McNamara had the Greenmen on the move inside Magics territory, but a tenacious Magics defense stripped the Aurora QB and recovered the fumble stalling out the drive.  Barberton would go on a 78 yd scoring drive that ended with a 19 yd TD run by RB Kyree Young, Magics lead now stood at 14-0 as the 1st quarter came to an end.
Touchdown @Magics_Football ! RB Kyrie Young from 19 yards out. XP GOOD. 14-0 @Magics_Football leads @GreenmenFB . 3:41 1stQ @HSHysteria @NEOSportsInside @FOX8FNTD pic.twitter.com/YrCzhOwZqo

— Sports On Tap (@SOTPodcast) September 28, 2018
The 2nd quarter was more of a defensive battle as both teams had drives stall out thanks to solid defensive efforts by both teams.  Barberton would break the log jam with a sensational 53 yds TD pass from Haywood to Young, the second TD for each on night.  Barberton led 21-0 with 6:19 left in the half.   Aurora would finally find the end zone as they were able put together a 65 yd scoring drive. The drive featured a healthy dose of QB Colin McNamara who rattled off runs of 14 yards, 30 yards, and a 4 yard TD run to make the score 21-7 late in the half.
Touchdown @GreenmenFB ! QB Colin McNamara on a 4 yard run. XP GOOD. 21-7 @Magics_Football leads. 2:28 2Q. @NEOSportsInside @HSHysteria @FOX8FNTD pic.twitter.com/J4O073uFaN

— Sports On Tap (@SOTPodcast) September 28, 2018
Barberton made a valiant effort to score before the half, but a missed 39 yd field goal attempt kept the score 21-7 at the half.
Barberton's Kyree Young ripped off a 74 yd TD Run on the Magics' opening drive, his third of the night.  Barberton led 28 -14  with 11:09 remaining.  Aurora would respond on the next drive when QB Colin McNamara would score on a 18 yd TD run, Magics led 28-14 with 8:14.  Kyree Young would score his fourth TD of the night this time on 2 yd TD plunge, Magics took a 35-14 lead.
Touchdown @Magics_Football ! RB Kyrie Young runs it in. XP GOOD. 4:50 3Q @Magics_Football leads @GreenmenFB 35-14. @NEOSportsInside @FOX8FNTD @HSHysteria pic.twitter.com/FMVZkVgOtb

— Sports On Tap (@SOTPodcast) September 29, 2018
As the 3rd quarter came to an end Aurora's defense was able to stop the magics on 4th down.  Aurora ended the 3rd quarter trailing Barberton 35-14.
Aurora scored  to open the final quarter,  McNamara connecting with Senior FB Jack Arnold for a 43 yd TD pass.  a missed extra point made the score 35-20 with 11:49 left in the game.  But Barberton's Kyree Young would find the end zone for the fifth time on a 58 yd TD Run, Barberton now led 42-20 with 11:38  left in the game.  Aurora looked for a quick score in the vertical passing game on the next offensive possession.   Barberton's  defense was able to put relentless pressure on McNamara which led to a turnover on downs.  Barberton would be able to run the rest of the clock out to secure the 42-20 final.
The Aurora Greenmen fall to 4-2 over all and 2-1 in the conference, they were led by Colin McNamara who had 2 rushing TDs and passing TD.   Aurora will look to rebound in Week 7 as they host Highland.
The Barberton Magics remain undefeated at 6-0 and 2-0 in conference.  they were led by player of the Game RB Kyree Young, 24 carries, 262 yds, 4 tds; 74 yds receiving, 1 TD.  The Magics will look to remain undefeated as they travel to take on Ellet in a non-conference match up in week 7.
Postgame with Kyree Young after his 5 TDs tonight. @Magics_Football @BHSMagics @magicsathletics pic.twitter.com/oR8YFZB8pz

— Sports On Tap (@SOTPodcast) September 29, 2018

NEO Sports Insiders Newsletter
Sign up to receive our NEOSI newsletter, and keep up to date with all the latest Cleveland sports news.