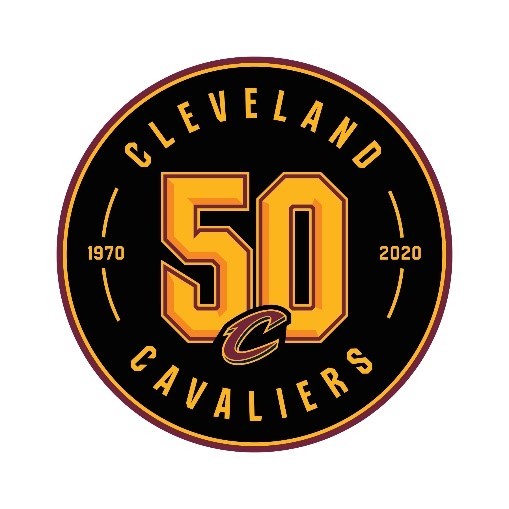 By Nick Broulis
Ready or not, the Cleveland Cavaliers 2019-2020 season is almost here. The Broulis beat Report is going to take a look at the roster and what to expect out of these young Cavs.
1. The Cleveland Cavaliers will begin their 50th season when they travel to Orlando and play the Magic. Cleveland will then have their home-opener on Saturday, the 26th as they host the Indiana Pacers. The Cavs will finish out the month at Milwaukee and a home game against the Bulls.
2. Cleveland has a good amount of youth on this team finally. NBA teams that are rebuilding need two things, lots of youth and as many draft picks as possible. If you want to add as much cap-space as possibly, I'm fine with that, but that usually comes later in the process. Cleveland did a good job of letting go of older players who had no future with this team after James left. Now, Kevin Love and Tristan Thompson are the last two that I could see the Cavs trading for picks and cap relief. If I were a betting man, my money would be on Thompson being traded away first.
3. Kevin Love signed a four-year extension worth $120 million. Love is 30 years old and that's why I still feel Love will eventually get traded. Maybe not this year, but I think it'll happen sooner than later. Again, if I were a betting man, I would say this year, but that all depends on what Cleveland could get for him. Love would be a great fit for a team looking for a veteran that can shoot, rebound, has playoff experience and winning a title doesn't hurt. I was actually surprised the Los Angeles Lakers didn't at least make a call to Cleveland about Love.
4. Cleveland has a crowded front-court with Kevin Love, Larry Nance Jr., Ante Zizic, Tristan Thompson, Cedi Osman and John Henson. Most people probably forgot about Henson. I know I did.
5. The Cavs have some moveable pieces in both the front court and back court. Thompson and Henson are both in the final year of their deals. Henson is a good rim protector. Unless the coaching staff likes Henson enough, he could also be gone by the February trade deadline.
6. As I stated earlier, unless Cleveland gets enough back, I don't see Love going anywhere. Larry Nance Jr. signed a 4-year, $45 million extension last summer and while Nance Jr. isn't the most gifted offensive player, but Nance Jr. is very athletic, becoming a good leader, good defender, good passer and a decent shooter. During Cleveland Browns training camp, Nance took rookies Darius Garland, Kevin Porter Jr. and Dylan Windler with him to start building chemistry and form a team bond. According to the great Terry Pluto of Cleveland.com, they are also working out together at Cleveland Clinic Courts and are planning to attend an Indians game together as well. Collin Sexton is also a part of the group.
7. As for the backcourt. Again, a nice mix of rookies and veterans. Matthew Dellavedova is in the final year of his deal, but for depth and leadership purposes, I see the Cavs holding onto him. Brandon Knight is someone that is just taking up a roster spot to me. I don't see him as a productive player. Jordan Clarkson is a good player and played well off the bench last season. Unless Cleveland can get something good in return, I'd like to see Cleveland sign the 27-year-old to an extension.
8. The rookies are Darius Garland, Kevin Porter Jr. and Dylan Windler. I'm really looking forward to watching all three play. Cleveland is going to have to get Garland, Porter and Windler as much playing time as possible. That could come in the form of playing in Cleveland or just down the road in Canton for the Charge. Regardless, all three rookies would benefit from playing as much as possible and this is one of the great advantages of having your developmental team so close.
9. An area that the Cavs will have problems on are defense. Sexton and Garland are only 6'2. While both can score, opposing team point guards can just post up or shoot over the shorter Garland and Sexton.
10. I'm expecting a big year out of Cedi Osman. This will be Osman's third year in the NBA. Cedi has been playing for Turkey this summer. Again, the more he plays, the better Osman gets.
11. Cleveland finished at 19-63 last season and I don't see that improving that much this season. I'm guessing around 25 wins. That's if Kevin Love stays healthy and the rookies play well. For me, this season is once again more about developing the younger guys, trading for more future draft picks and creating more cap-space.

NEO Sports Insiders Newsletter
Sign up to receive our NEOSI newsletter, and keep up to date with all the latest Cleveland sports news.