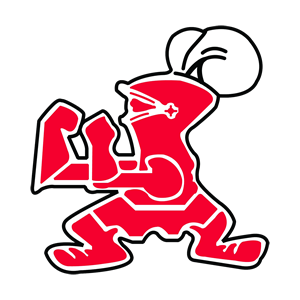 Shaker Heights, Ohio — Shaker Heights' offense had a huge day, as senior catcher Daniel Ritts doubled twice and knocked in six runs, and senior shortstop Nathan Hill capped off a seven run fourth inning with a three run home run, leading Shaker Heights to victory over Euclid, 16-5, in a Greater Cleveland Conference tournament consolation game.
Shaker Heights jumped out on top, 2-0, when Daniel Ritts led off the scoring with a two run double to right field, scoring Kyle Dixon and Nathan Rose.
In the bottom of the second, Nathan Rose singled to center, scoring Cal Nagusky, to increase the lead to 3-0. Daniel Ritts came up to bat again with another double to right field. This one, however, cleared the bases, and increased Shaker Heights' lead to 6-0. He would later score on a single to left field, making the score 7-0 in favor of Shaker Heights.
"At the plate today, I wasn't trying to do too much, just trying to hit the ball where it's pitched. I got two balls outside and drove them to right-center field. It was working today." said Ritts.
Euclid left four runners on in the first two innings, but finally broke through in the third, after loading the bases with two outs. Austin Ortiz drew a walk, and Te'Denero Fomby followed with a single to short, scoring Aric Hodnett. Tennile Elam came home on an ensuing error to cut Euclid's deficit to 7-3.
Nate Johnson was hit by a pitch to reload the bases, and Jovan Owens reached on a dropped popup to second base. Ortiz and Fomby scored, bringing Euclid within two runs, 7-5.
Shaker Heights increased their lead to 9-5 in the bottom half of the third when Wyatt Eisen delivered a two-run single to right, scoring Justin Phillips and Will Clawson.
In the fourth inning, Shaker Heights broke the game wide open. Pitcher Nate Cowan led off with a double to left field, and scored on a Cal Nagusky double to increase the lead to 10-5. After a walk, Aric Hodnett came on in relief for starting pitcher Evan Ritchey. After a groundout, Nathan Rose delivered a one out single, scoring Nagusky to make the score 11-5.
Kyle Dixon had an RBI groundout, and Daniel Ritts came up again, delivering his sixth RBI of the game on a single to center field, extending the lead to 13-5. Senior shortstop Nathan Hill capped off the seven run frame and the scoring with a three-run shot to left-center field, increasing the lead to 16-5.
"I was coming off a huge slump, but being able to make solid contact and hit the ball hard is gonna get me out of my slump and get my team over the hump to win the game." said Hill.
In total, seniors Ritts, Wyatt Eisen, and Nathan Hill drove in 11 of the team's 16 runs.
Senior pitcher Ben Wilson came on in relief, and struck out the side to preserve the victory for Shaker Heights.
"It's nice to end on a good note like this. If we play good baseball, then we should get through the first round, then focus on the next one. I think if we play good baseball, we can make a good run." said Wilson.
"This was kind of an ugly win for us today. If we play the way we are capable of playing, our chances are good against anyone we play," said coach Rainier when asked about his team's chances going into the tournament.
"If the pitchers throw strikes, then we'll be fine. Looking forward to the Mentor game. They've won one, as have won, and we're looking forward to the rubber match." said Rainier, noting the Raiders' fifth-place game tomorrow afternoon at home against Mentor.
Shaker Heights improves to 9-12, and takes on Mentor in a Greater Cleveland Conference tournament fifth place game, then John Hay in a Division I Hudson District sectional on Thursday.
Despite the loss, Euclid first year head coach Jordan Taylor was confident about his team's chances going into postseason play.
"We have a very young team that is very used to adversity. We are playing some of our best baseball and peaking at the right time. This was the most hits and runs that we've strung together all season and we're very optimistic going into Thursday." said Taylor.
Euclid falls to 2-11 and travels to Elyria for a Greater Cleveland Conference tournament seventh place game, then travels to Cleveland Heights in a Division I Euclid District sectional on Thursday.

NEO Sports Insiders Newsletter
Sign up to receive our NEOSI newsletter, and keep up to date with all the latest Cleveland sports news.