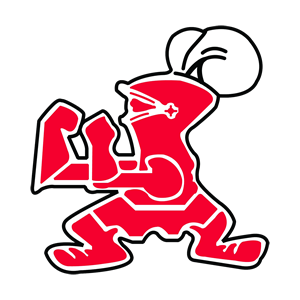 Shaker Heights, Ohio — After a tough extra-inning loss against Mentor in a GCC consolation game on Tuesday afternoon, Shaker Heights bounced back, defeating John Hay, 11-0, in five innings in a Division I Hudson District sectional semifinal.
John Hay mustered up a couple of two-out hits in the first inning, putting runners at the corners, but could not get a run across.
Shaker Heights  got a lead off walk from junior outfielder Kyle Dixon. After Nathan Rose reached on an error, Wyatt Eisen drove a two-run triple to right center, giving the Red Raiders an early 2-0 lead.
Charlie Neel made it 3-0 in the first when he added an RBI single to center, scoring Eisen.
Ben Wilson added an RBI groundout, and Ryan Young added an RBI single to left field, increasing the Shaker Heights lead to 5-0.
Shaker Heights tacked on another run in the second inning when Wyatt Eisen doubled to the wall in left field. Charlie Neel added his second RBI, this time on a groundout, to give the Raiders a 6-0 lead.
Junior outfielder Ryan Young led off the third with a walk, and his third steal of the game. Nat Crowley helped his cause with a sacrifice fly to left field, pushing the lead to 7-0. Kyle Dixon hit a two-out triple to right center field and later scored on a wild pitch to make it 8-0.
"I'm not always the fastest guy, the speediest guy, but when you see something in a pitcher, you gotta take advantage and take a base or two, especially when you're trying to score early. It's very important." Young said.
Torrey Roper's bases loaded single in the fourth inning increased the lead to 9-0. Justin Phillips reached on a two-base error that scored Charlie Neel and Nate Cowan to increase the lead to 11-0.
Senior third baseman Wyatt Eisen had a big day at the plate, going 2-3, with a triple, a double, and a spectacular diving catch to end the ball game and send Shaker Heights to a rematch against Aurora.
"We all believe in our teammates. We're hoping to get a big win tomorrow, but have to play our A game against Aurora, which is a pretty good team. We think we can pull it out as long we play our game." said Eisen.
The Shaker Heights pitching staff completely shut down the John Hay offense. Senior pitcher Nat Crowley came on in the second, and threw four shutout innings, allowing just one hit, walking one, and striking out six.
"Going into Aurora, we're carrying some momentum. We sort of know what we're going up against, so we're ready for them." Crowley said.
"If we play our best game and throw strikes, we can play with Aurora. We played them earlier in the year, but it got rained out after three innings. We feel confident that we can play with them but we have to pretty much be mistake free, throw strikes. If our bats show up, it could be a good result." said Shaker Heights head coach Dave Rainier.
The game was a sort of homecoming for John Hay head coach Ron Saddler, a graduate of Shaker Heights High School. Despite the loss, Saddler wanted to make sure that his team kept their focus leading up to the Senate League championship game against Rhodes at Progressive Field on Friday, May 19th.
"I want to make sure these guys are focused the next few games, hitting the baseball, putting in the work necessary. If our energy's low, we play low. If our energy's high, we play high." said Saddler of his team. "For the next few games we have early next week, I want our starters to get that mentality and focus to win that championship." he added.
Shaker Heights improves to 10-13, and advances to the sectional championship at Aurora on Friday afternoon.
John Hay drops to 6-7 and hosts Fairport Harding at League Park on Friday afternoon.