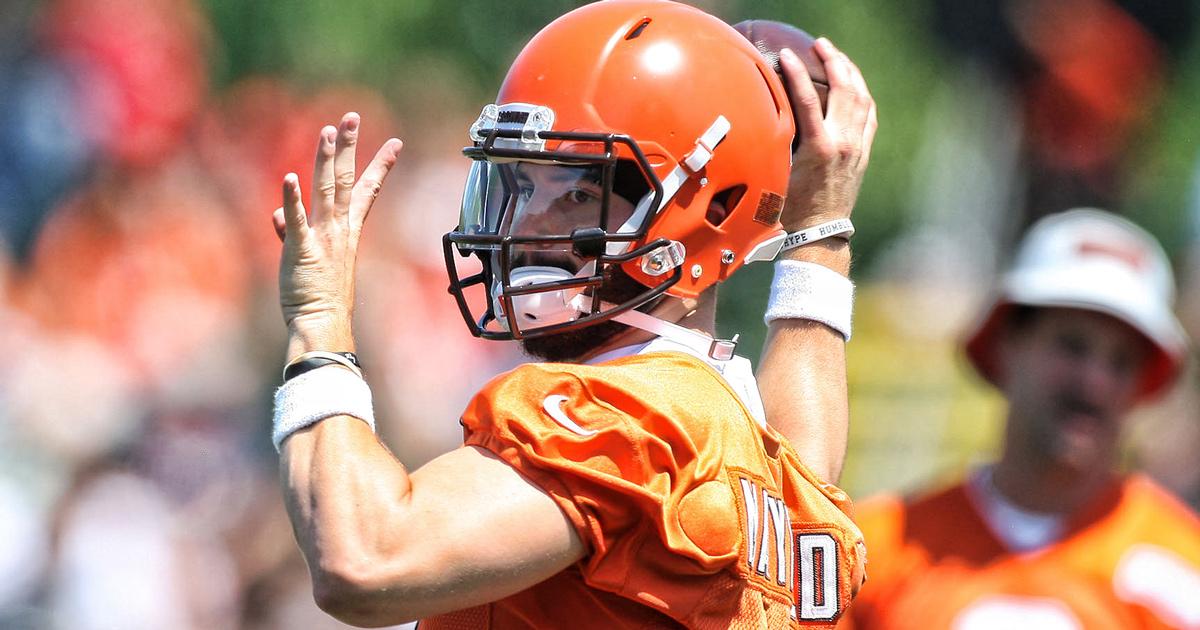 BEREA, OH – When it comes to whether or not the Browns should start No. 1 overall pick, Baker Mayfield, immediately, everyone has an opinion.
Plenty of Browns fans look back at the franchise's well documented bad luck with young quarterbacks and feel no desire to rush Mayfield onto the field. Others would argue that he's the best quarterback on the roster so there's no sense in waiting.
ESPN's Sal Paolantonio falls into the latter of those two categories.
"I had Baker Mayfield, from the beginning as the No. 1 player on my board, pre-draft," Paolantonio said during an interview on Baskin and Phelps on 92.3 The Fan. "I think he's a stone-cold winner in the NFL. I think the Browns are foolish not to start him Week One. The only way he's gonna learn is to be on the field."
Paolantonio didn't stop there, gushing over the Heisman winner.
"You look at Baker Mayfield and he has the two attributes that I think make a successful NFL quarterback. He can make critical decisions in difficult situations with the game on the line. And he doesn't turn the football over – he's extremely accurate with the football. Accuracy and critical, good decisions at the most important times of the game. I'm talking about third-and-five, fourth-and-two, in the red zone. You look at his college tape, over and over and over again, game on the line, down and distance on the line, Baker Mayfield delivers the football on time and accurately. That's something no coach in the NFL can teach any quarterback. Baker Mayfield has it, no question about it."
It's certainly not a hot take to think that starting Mayfield over Tyrod Taylor is the Browns best option. Many experts have analyzed the Oklahoma product similarly to Paolantonio and believe he's ready to go now. But to call the team's preference to let Mayfield sit and learn behind a veteran for a year "foolish" is a bit dramatic.
Cleveland can do far more damage to Mayfield's development by rushing him into action, then they can by letting him sit and learn for a year, even if he is ready to play. If anything the Browns willingness to be patient with Mayfield is refreshing for a franchise that has historically botched the whole developing a quarterback thing.
Follow: @Spencito_

NEO Sports Insiders Newsletter
Sign up to receive our NEOSI newsletter, and keep up to date with all the latest Cleveland sports news.