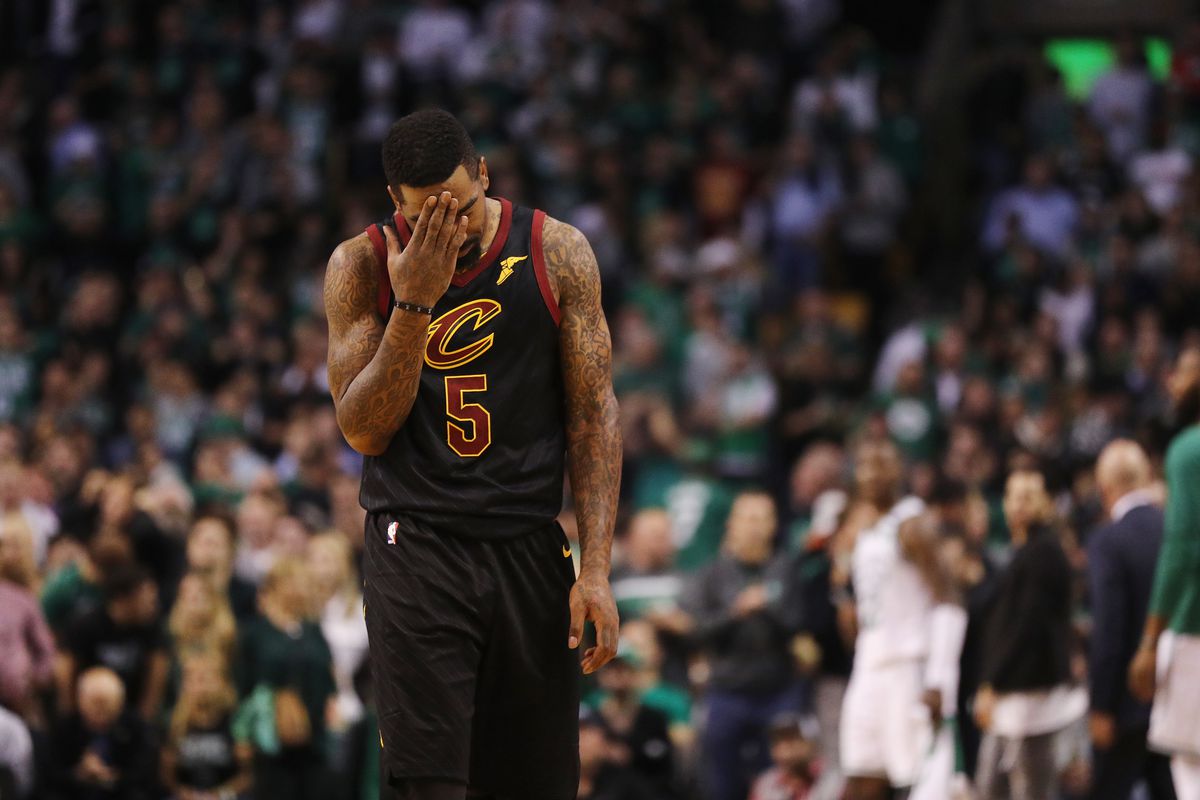 JR Smith is still with the Cleveland Cavaliers following all the drama involving the guard this past season.
Rumors have been swirling that JR Smith can be on the move before or during the NBA Draft Thursday.
Steve Kyler of Basketball Insiders quoted a tweet and told a fan "watch the Cavs trade JR Smith and the 26th luck for the 13th pick"
Watch Miami — JR Smith and the 26 for the 13. https://t.co/Vyu73CzmCe

— Steve Kyler (@stevekylerNBA) June 20, 2019
If the Cavs were able to get a lottery pick for JR Smith you almost can't hesitate and have to roll with it…although the Thunder are looking to shop players around according to Sam Amico of AmicoHoops.
#Thunder look to shed salary, with Steven Adams, Andre Roberson, Dennis Schroder and 22st pick "very available." #NBA https://t.co/i5mtOzRYCI

— Sam Amico (@AmicoHoops) June 20, 2019