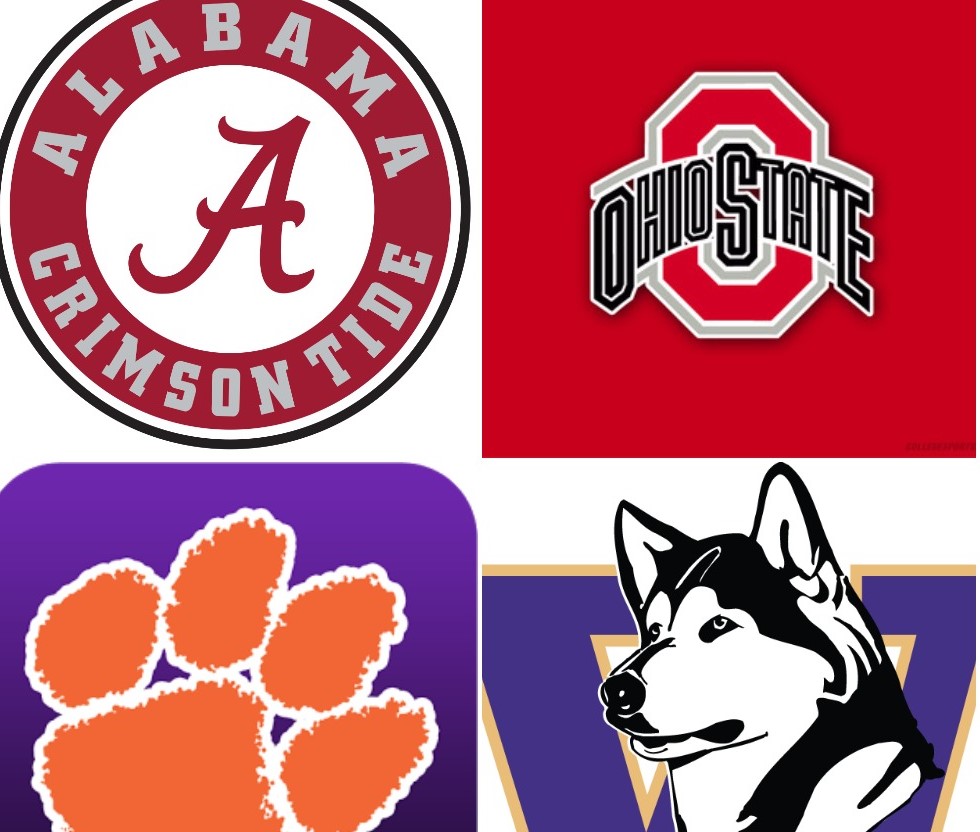 On this Rivalry Saturday, there are several scenarios that can play out and drastically change the College Football Playoff picture.
For starters, let's look at "The Game."
If Ohio State wins, they will most likely make the playoff, but not the Big Ten Championship.
If Ohio State wins and Penn State loses, they will reach the Big Ten Championship Game, and more than likely would face Wisconsin.
If Michigan wins, they clinch the Big Ten East and go to the conference title game, eliminating Penn State from playoff contention.
For argument's sake, let's say Ohio State and Penn State both win and the Nittany Lions advance to play Wisconsin in the Big Ten Championship.
There is a decent chance that both Ohio State and the winner of the Big Ten Title would both get into the playoff.
If Wisconsin loses to Minnesota, that possibility becomes less likely, but Penn State could still have an argument to make the playoff if they win the conference title.
Confusing enough for ya?
Let's move on to the SEC.
It's pretty simple. Bama is in.
Back to the complicated math.
The ACC, Big 12, and PAC-12 are all fighting for either one or two spots, depending on how the Big Ten plays out.
We'll start with the ACC.
Clemson is in the driver's seat and it is tough to envision any way they are left out of the playoff, unless they lose either this week against their rival South Carolina or they lose in the ACC championship.
If Clemson loses either of the next two games, it's unlikely any ACC team makes the playoff.
Moving to the Big 12.
Oklahoma and Oklahoma State will play next Saturday to determine who wins the Big 12.
If Oklahoma wins, they have a strong case (even with two losses to Houston and Ohio State) to be worthy of making the playoff. Oklahoma would have gone 9-0 in conference play and it would be their ninth-straight win.
If Oklahoma State wins, although they would only have two losses, their early season losses to Central Michigan and Baylor don't quite stack up compared to a team like Wisconsin (whose only losses thus far came to Michigan and Ohio State).
PAC-12
Here's where I could see some very frustrated fans if Washington wins the conference championship game.
Washington has only one loss on their resume, which came against a solid USC team.
If Colorado defeats Utah on Saturday night, the Buffaloes will play Washington next week in the conference title game.
If Colorado loses and USC defeats Notre Dame, the Trojans win the PAC-12 South and face the Huskies for the conference title.
Regardless of who plays Washington next week, if the Huskies lose, they are out of the playoff picture and it would be tough to argue for either USC (three losses) or Colorado (two losses) to get in with a relatively light schedule compared to teams like Penn State, Wisconsin and Oklahoma.
For argument's sake, let's say Washington wins the PAC-12 Title and finishes their pre-playoff season with 12 wins and 1 loss.
PLAYOFF PICTURE
1 Alabama
2 Michigan or OSU
3 Clemson
4 Washington/Oklahoma/Penn State/Wisconsin
Michigan can make the selection process much easier by winning the Big Ten and eliminating the possibility of two teams making it from the conference.
PREDICTION
My prediction is that Bama, Ohio State, Clemson, and Washington will make the playoff.
However, this season has been crazy from Week 1 all the way up until Week 13 and there will probably be another twist or two thrown into the mix before this is all said and done.

NEO Sports Insiders Newsletter
Sign up to receive our NEOSI newsletter, and keep up to date with all the latest Cleveland sports news.