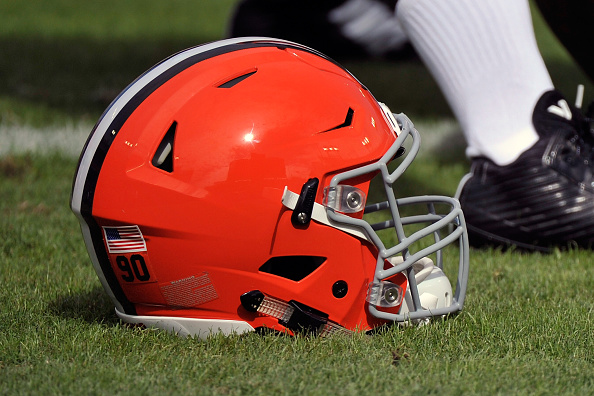 Browns general manager Ray Farmer stated today that the club cannot suspend quarterback Johnny Manziel after the incident that took place in Avon back on October 12th with his girlfriend according to ESPN.
According to the article, the most the Browns could have done to Manziel is make him inactive for this past Sunday's game in St.Louis. Manziel did appear in the game after Josh McCown was injured, and he could have to start Sunday if McCown doesn't recover from his shoulder injury.
Farmer was a speaker today at a fundraiser to benefit the Cleveland area Domestic Violence & Child Advocacy Center. NFL Executive Vice President of Football Operations Troy Vincent was the keynote speaker at the event.
"Any time there's questions marks, we follow up," Farmer said to ESPN.
"Like I said in my statement, I had my conversation with Johnny. I'm not going to make that public. That conversation is private, and should be. He knows where I am, and I know where he is."
Vincent also spoke to ESPN's Pat McManamon, stating that since no charges were filed in the incident, it does not factor into any possible league discipline.
"It doesn't matter," Vincent said. "That's one of the things that we learned [from the Ray Rice situation]. We have our investigators that are experts in the area of domestic violence, sexual assault and child abuse. We work with local authorities, but we're not leaving it as we have done in the past, years past.
In a related article, CBS Sports' Jason LaCanfora reports that the Browns are hoping that Manziel and his girlfriend, Colleen Crowley, will go splitsville over the incident in which police were involved.
Here's what LaCanfora wrote on Sunday about the matter:
There have been concerns about the sometimes turbulent nature of that relationship within the Browns hierarchy, sources said, and some have been hoping there would be separation for quite some time. Crowley is a college student who has been living with Manziel this season. Manziel was not disciplined by the team and has remained McCown's primary backup, dressing for games as he normally would.
As far as the NFL meeting with Manziel, Mike Pettine said Monday that it shouldn't effect the current Browns QB in terms of preparation for Sunday's game at First Energy Stadium against the Arizona Cardinals.
"We will be informed of it" Pettine said of any impending meeting from the NFL. "I am sure that they are certainly mindful of what our schedule is. I am confident that we will be able to work around it."