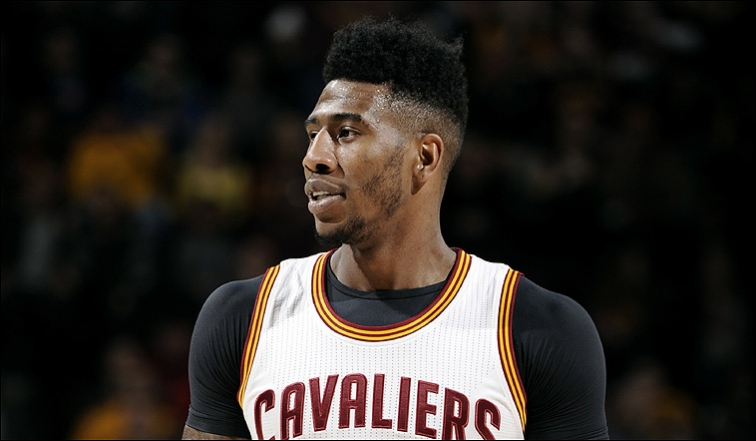 According to Sam Amico, Cleveland Cavaliers shooting guard Iman Shumpert is "available" in trade discussions.
Will say this about #Cavs: Opposing execs have told me Iman Shumpert is clearly available and there is indeed interest around league.

— Sam Amico (@AmicoHoops) February 21, 2017
However, it doesn't appear the Cavs are going to jump at just any offer to part with Shumpert, whose defense and three-point shooting make him a valuable piece on the defending champions' roster.
#Cavs update: Won't be trading just to trade. Not much out there makes sense right now. Things can change quickly but champs won't force it.

— Sam Amico (@AmicoHoops) February 21, 2017
I suspect #Cavs will find post-trade deadline buyout market to be more beneficial than another trade. Their deal came when they got Korver.

— Sam Amico (@AmicoHoops) February 21, 2017
The Cavs also have yet to re-sign Derrick Williams, but could still make that move after the deadline.
According to Jason Lloyd, the team is keeping his roster spot open to see what type of trade offers come their way.
Joe Vardon of Cleveland.com reported Wednesday morning the Cavs intend to sign Williams to another 10-day contract before Thursday.
Cleveland currently has two open roster spots, but if no trades are made, don't be surprised if the Cavs re-sign Williams and then look for a backup point guard in free-agency, once the buyout market heats up.
Canton Charge point guard Quinn Cook worked out for the New Orleans Pelicans Tuesday. Mario Chalmers and a few other veterans took part, as well.
The Cavs have had the ability to follow Cook closer than any NBA team these past two seasons and haven't pulled the trigger on offering a deal yet, which indicates he's probably not a part of their plans in the immediate future.
We'll keep you posted if any news develops on Shumpert, Williams, Cook and any other Cavs-related updates.