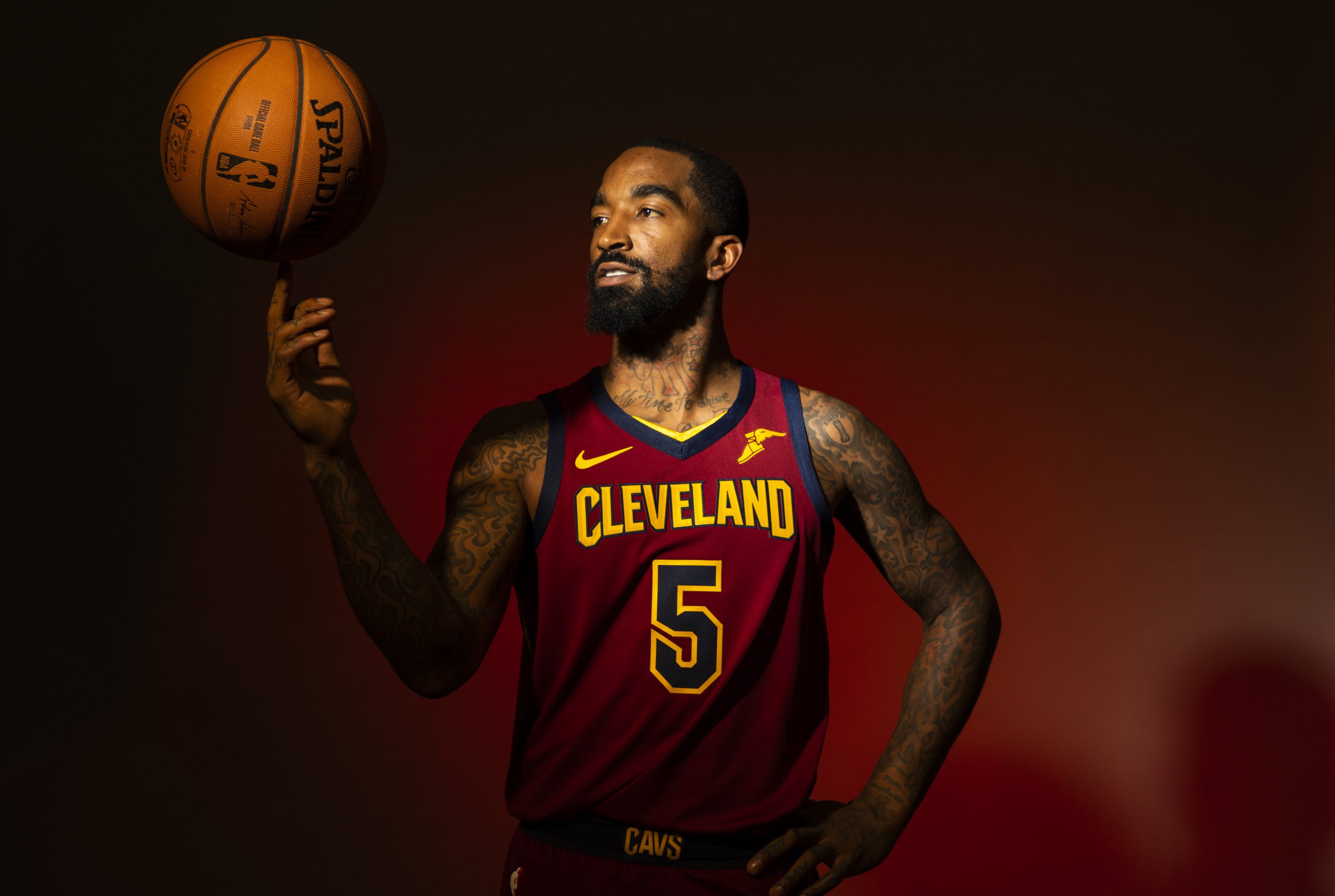 After failing to find a suitable trade partner for veteran shooting guard J.R. Smith, the Cleveland Cavaliers officially waived the mercurial wing on Monday. The team is expected to stretch his $4.3 million salary over the next three seasons, paying $1.7 million in each of those seasons, to stay below the luxury tax line.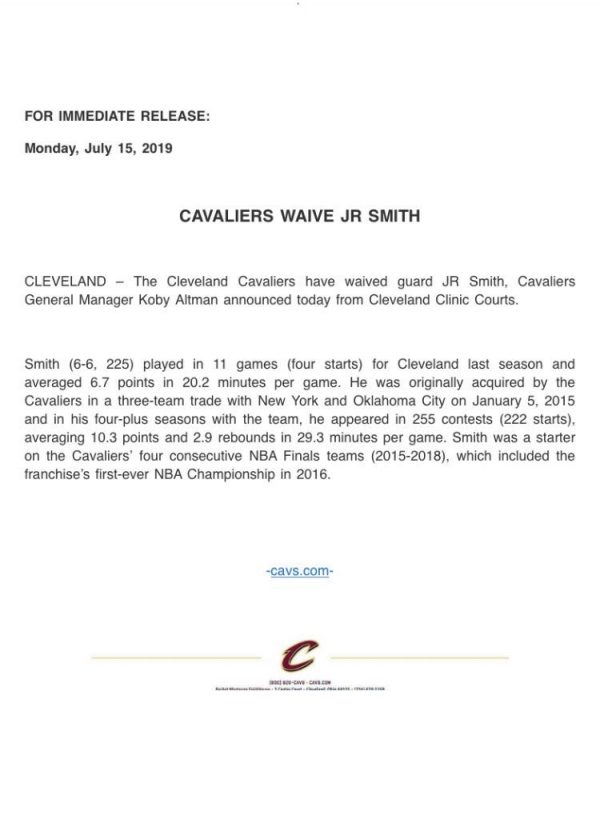 Though effectively exiled from the team last season after a lack of professionalism and a me-first attitude led to him fuming on the bench when players he felt he was better than earned the nod for minutes over him, Smith will he remembered fondly for his role in the team's 2016 championship.
All-Stars LeBron James and Kyrie Irving are rightly seen as the primary players to have contributed to the Cavs' ability to bring the Larry O'Brien trophy to Cleveland for the first time in franchise history but Smith notably made two clutch shots in that series that likely kept the Cavs' championship hopes alive while playing incredible defense of Golden State Warriors All-Star shooting guard Klay Thompson.
What made Smith's story better was that when Cleveland initially acquired him, his reputation was in shambles due to his immaturity while playing with the New York Knicks and he was seen as a throw-in to the trade package while the defensive-oriented Iman Shumpert was seen as the centerpiece. Shumpert's injuries gave Smith the opportunity he needed to show his worth on the court and before anyone knew it, "Swish" had become a valued member of the team's rotation and the Cleveland community appeared to be the catalyst for Smith's ability to keep his focus on basketball.
Aside from throwing a bowl of soup at Cavs former assistant coach Damon Jones, Smith was an excellent teammate and locker room presence before last season. He was humorous, candid and a fun-loving guy who showed plenty of love for his growing family.
Frankly, though it would have been ideal for Smith to keep his head down and mouth shut last season, it's easy to understand why he was frustrated with his lack of playing time. Though he had an underwhelming regular season performance in 2017-18, he was arguably the best wing on the roster once LeBron left.
Further, after LeBron opted to head to the Los Angeles Lakers, one of Smith's primary motivations to be a lunchpail player — winning a NBA championship — evaporated. It didn't help that LeBron was more or less the team hall monitor, forcing teammates to be on their best and most professional behavior.
He'll be remembered for a lot of moments in Cleveland, and some not nearly as glamorous as others (if not downright embarrassing, like his decision to dribble the clock out in regulation in a pivotal Game 1).
However, J.R. was undoubtedly one of the most entertaining figures in Cavs' franchise history and one of the most important as well.
Smith is widely expected to join LeBron and the Lakers once he hits the free agent market.

NEO Sports Insiders Newsletter
Sign up to receive our NEOSI newsletter, and keep up to date with all the latest Cleveland sports news.