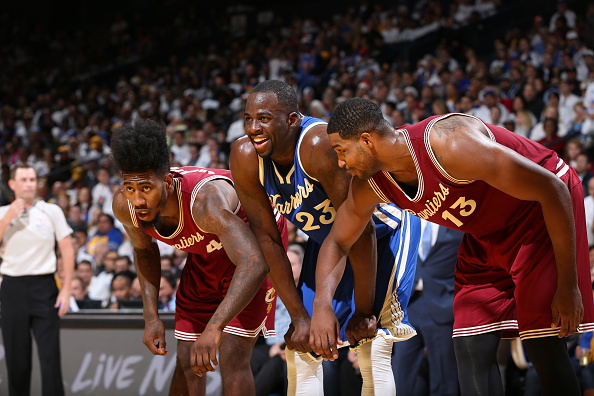 When you have the best player on the planet along with two fellow all-stars, not to mention you are the reigning NBA Champions, you will get plenty of national exposure the next season.
While the official NBA regular aschedule for the 2016-2017 season isn't quite finished yet, reports surfaced on Monday afternoon the the Cleveland Cavaliers will be home for the Christmas holiday this year.
For the second year in a row, the Cavaliers will take on the Golden State Warriors as the headline matchup on Christmas Day.
The last two NBA champions will face one another on Christmas for the second straight season. Last year, the Warriors beat the Cavaliers in Oakland on Christmas Day. This year the scene shifts to Quicken Loans Arena.
As of Monday afternoon, it's not known if this will be the first matchup between the participants in the last two NBA Finals.
Since LeBron James returned to Cleveland in 2014, this will mark the third straight year the Cavaliers will play on Christmas Day.
In 2014, LeBron made his first return visit to Miami on Christmas Day to face his former team the Heat.
Cleveland has not hosted a game on Christmas Day since the 2009 season. The Cavaliers beat the New York Knicks that night.
The entire 2016-2017 NBA regular season schedule is expected to be released this week.
The Cavaliers beat the Warriors in seven games to win the first championship in franchise history and end the city of Cleveland's 52-year drought without a major professional sports championship.